Rift Valley Academy, a boarding school and branch of Africa Inland Mission International, has been educating missionary kids for more than a century. There are about 450 students at the school. Because of its location at the end of the Rift Valley, only about 30 miles from Nairobi, concerns about security, safe travel, and supplies in Kenya's post-election turmoil caused RVA to stay closed until a couple weeks ago.
As soon as I heard the cheers and car horns, I knew we could be in for some trouble in Kenya. The noise was coming from an area just below our apartment, outside the fence that surrounds the campus of Rift Valley Academy, the mission boarding school where my wife and I serve as dorm parents.
In our predominantly Kikuyu community, it was easy to guess the explanation for this kind of celebration. I clicked on the TV. Sure enough, after an agonizing three-day delay, Mwai Kibaki — a Kikuyu — had just been declared the winner of Kenya's presidential election.
People in our community were delighted, but reports of violence and protest in other parts of the country began to emerge within hours. Supporters of the primary opposition candidate, Raila Odinga, felt cheated. Throughout the early vote counting, their man had been leading, but as the later results came in, his lead had diminished and eventually disappeared. Claims of rigging spread quickly, and certain disaffected elements within the population began to take advantage of the unstable situation. Our beloved Kenya, normally a bastion of stability on a troubled continent, was sliding into turmoil.
As Rift Valley Academy was scheduled to begin a new term within days, the school was suddenly faced with tough questions: Do we ask families to bring their children back to school along potentially volatile travel routes? Will we be able to function as an institution of learning once they are here? We were quite confident that we could keep the kids safe once they arrived on campus, but the logistics of travel for so many families at such a time seemed too risky. The administration decided first on a 5-day delay, pushing the arrival day from January 2 to January 7. Soon, as it became clear that no quick solution to the political troubles was emerging, the decision was made to keep the school closed until January 19.
During the delay, those of us on campus filled our time by monitoring the news, keeping our vehicles topped up when fuel was available, and making the occasional run into Nairobi when things seemed calm. Many of our staff members helped out at the camp for displaced people that sprang up in the valley below us. Our leaders worked with the local church and community to counter rumors and outside attempts to incite tribal discord in our area. We met as a staff to discuss how we could best design the already-shortened school term.
We welcomed our kids back on the 19th. School life has kicked off, and things do feel somewhat normal, even as violence continues to flare up around the country. The girls' dorm that my wife and I look after is as full of energy and enthusiasm as ever. Students are attending their classes, sports practices are being held, and weekend activities continue to be offered. The sun still sets gloriously over the Great Rift Valley.
We feel safe here for the time being, but we acknowledge that things can change quickly. We make plans as we are able, but we also rest in the knowledge that we are part of God's greater plan for this land. I look at our students with amazement. They are handling these events with great calm and a deep confidence in their parents' decision to send them to us.
I think back to my own experiences as a 15-year-old, when I was separated from my parents for several days during the 1982 coup attempt here in Kenya. I remember my utter trust in the adult who cared for me during that time. I guess I'm that guy now. May God give me the strength and wisdom to live up to that calling.
Related Elsewhere:
Newser, The New York Times, and BBC News have updated sections on the violence in Kenya.
Christianity Today's coverage includes:
Post-Mayhem Woes | Tribal rivalries — including Christian-on-Christian violence — hamper healing. (February 1, 2008)
Baptists Serve Kenya's Displaced After Post-Election Violence | Nearly 600 dead in clashes, and more than 250,000 ousted from homes. (January 15, 2008)
Air Support | Kenya's MAF director reports on evacuation and supply efforts. (January 11, 2008)
From CT Liveblog: Ushahidi.com is mapping out incidents of violence and calls for help. (January 15, 2008), Despite today's news that Friday will likely bring negotiation talks, countless Kenyans still await food, shelter. (January 7, 2008)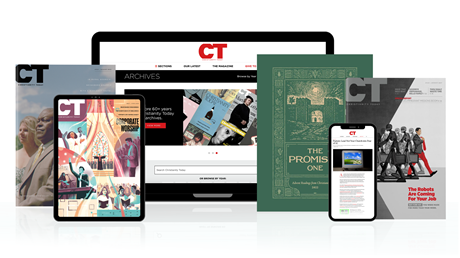 Annual & Monthly subscriptions available.
Print & Digital Issues of CT magazine
Complete access to every article on ChristianityToday.com
Unlimited access to 65+ years of CT's online archives
Member-only special issues
Subscribe
A Postcard from Kenya
A Postcard from Kenya