Turkey's largest minority group, the Kurds, represent nearly 11 million people. But missions and church leaders in the country think it unwise to explicitly tailor evangelistic efforts to attract them.
One ethnic Turkish pastor said, "We don't specifically try to reach Armenian or Syrian language groups." Even in the heart of Kurdish regions, pastors are cautious about using "Kurdish evangelism."
Other leaders agree. Jerry Mattix, a Bible teacher in the region, says, "We don't make any deliberate effort to reach Kurdish-background Turks." The American teacher says Westerners who come to Turkey to target Kurds as a "people group" provoke strong police reactions, making ministry more difficult in the long run.
Since 1978, the socialist Kurdistan Workers Party (PKK) has engaged in violent attacks, hoping to establish an independent nation-state for the 30 million or more Kurds in Turkey, Iraq, Iran, and Syria. Throughout 2007, violence persisted along Turkey's southern border.
Mattix believes Christian outreach in areas where Kurds live will naturally attract Kurds. "We get 30 visitors a day at our church. Many of them are curious and want to talk," he told CT.
In southeastern Turkey, where many Kurds live, several Kurdish-majority churches and fellowships have experienced rapid growth. For example, the Diyarbakir Evangelical Church, at which Mattix works with pastor Ahmet Guvener, has grown from 20 to 60 members in five years, with about 70 percent of its new members being Kurdish-background Turks.
The Diyarbakir church is widely known for its innovative outreach, selling books in public markets and running a tea parlor out of its building. There are also small, growing fellowships in the nearby Kurdish cities of Van and Ufaz.
There is little contact between the Kurdish churches of Turkey and Iraq; political tensions make that nearly impossible. But migrant Turks who travel to northern Iraq for work will attend churches there and bring back the occasional news.
Tolerant Belief System
Christian leaders told CT that Kurdish-background Turks are remarkably open to Christianity. "In general, Turkish Kurds are not so inoculated against the West, and think out of the box," Mattix said.
Roger Malstead, an Istanbul publisher long associated with Operation Mobilization, says their openness stems from Alevis, the form of Islam that many Kurdish families practice. It incorporates elements of Shia and Sufi Islam. Followers of Alevis do not worship in mosques but in assembly houses. About 20 percent of Turkish Kurds adopt Alevis teachings. Historically, some Muslim leaders have attempted to suppress Alevis because they consider it to be a heterodox sect.
As a group, the Alevis are tolerant of non-Islamic faiths. Still, a Kurdish Turk who becomes a Christian faces huge problems among his fellow Kurds. It is painful and can be very disruptive to the families involved.
"When a Turkish Kurd becomes a Christian, it ruins his whole life," Mattix says. "The family cuts the Christian off, and he loses opportunities for marriage and jobs through the family network."
"As we create a larger church, we are creating a church family and this softens the blow," Mattix says. Pastor Kaan Koryurek of Besiktas Protestant Church in Istanbul says more resources are needed. "The church should be ready to help them, but we don't do it like we should. It is a big problem. We need to provide a home for people."
Related Elsewhere:
Our January 2008 articles on Turkey also include a slideshow and:
Jesus in Turkey | After 550 years of decline, a bloodied church is being reborn. (January 3, 2008)
A Victorious Family | A murdered pastor's family rebuilds its life. (January 4, 2008)
Justice Delayed | Security worries stall recognition of Armenian genocide. (January 4, 2008)
Inside CT: Greatness Is in Heaven (January 4, 2008)
Articles on the Malatya killings last April include:
Milking Martyrdom | Turkish Mission accused of sending false report. (September 14, 2007)
Faith Perfected | Recent martyrdoms sadden us but cannot make us despair. A Christianity Today editorial (July 12, 2007)
Young Muslims in Turkey Murder Three Christians | Deaths mark first known martyrdom of Turkish converts since founding of republic. (April 20, 2007)
From CT Liveblog: On Trial in Turkey | Malatya murder trial defense finds footing by playing to anti-missionary sentiments. Also: the roots of anti-Christian violence in Turkey. (November 30, 2007)
The BBC and the New York Times have sections with recent news and information about Turkey and Kurdish Turks.
Have something to add about this? See something we missed? Share your feedback here.
Our digital archives are a work in progress. Let us know if corrections need to be made.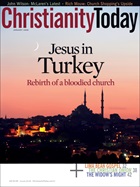 This article is from the January 2008 issue.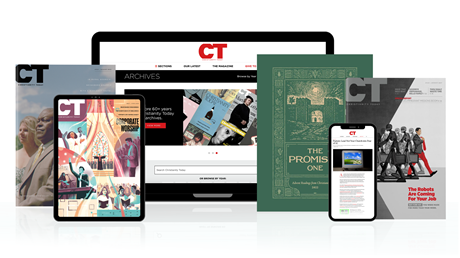 Subscribe to Christianity Today and get access to this article plus 65+ years of archives.
Home delivery of CT magazine
Complete access to articles on ChristianityToday.com
Over 120 years of magazine archives plus full access to all of CT's online archives
Subscribe Now
Accidental Outreach
Accidental Outreach