true
Many films have been snubbed by the Oscars over the years, but for some film buffs, one of the biggest snubs in recent memory came earlier this month when a highly-acclaimed Romanian film about an illegal abortion was left off the short list—never mind the list of nominees—for the award for Best Foreign Language Film.
Certainly there was reason to believe that 4 Months, 3 Weeks and 2 Days would get the nod. The film, written and directed by Cristian Mungiu, was widely praised when it premiered at the Cannes Film Festival and won the coveted Palme D'Or, the festival's highest honor, in May 2007; and in December, it went on to win Best Film and Best Director at the European Film Awards. But on the night that Hollywood rewards the films it likes best, 4 Months, 3 Weeks and 2 Days won't even be a contender. Some say it is because the film, with its long takes, naturalistic lighting and handheld camerawork, has a demanding style. But some also say that it is because the film is uncommonly frank about the nature of abortion itself.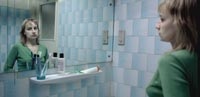 Abortion itself is not mentioned at all until about a third of the way into the film. The story starts with two female university students, Gabita (Laura Vasiliu) and Otilia (Anamaria Marinca), making plans of some sort in their dorm. It is 1987, and the Communist regime of Nicolae Ceauşescu is only two years away from collapsing—but for now, the regime remains in place, and everyday transactions that people in the free world take for granted are tainted by suspicion and corruption. Among other things, people traffic in contraband goods, using foreign cigarettes as a form of bribery when hotel staff and others look at them a little too inquisitively.
So when we finally do find out that Gabita is trying to get an abortion—a crime under Ceauşescu's regime—it would be easy to suppose that, in light of everything else we have seen of Romanian society at that time, terminating a fetus is being presented here as just one of many morally neutral activities that has been driven underground by fear and distrust. But the film is more complex than that.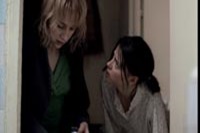 For one thing, the film is largely told from the perspective of Otilia, the helpful friend, rather than that of Gabita, the pregnant student. And Gabita, instead of being a noble martyr for the pro-choice cause, turns out to be somewhat dim and passive, in ways that understandably infuriate Otilia. Gabita's attitude toward the abortion is also strangely conflicted, and in a way that suggests she hasn't really thought about what she is doing. She never questions whether to get the abortion, but once it happens, she suddenly expresses concern over how the fetus is treated.
The abortion itself is handled in a way that could be seen to support both sides of the abortion debate. Bebe (Vlad Ivanov), the man who provides the abortion, berates the women for failing to follow his instructions to the letter, and the demands he makes in exchange for his services are deeply disturbing and abusive. Some viewers might conclude that crimes like his are the inevitable result when abortion itself is criminalized, and so the procedure ought to be kept legal and above-board.
But this is no pro-choice propaganda flick. Mungiu could have dwelt on the pain that Gabita presumably experiences when she finally loses her baby, or he could have made the experience a serious threat to her life; instead, the abortion itself takes place off-camera, and Gabita herself seems to recover quickly, at least physically. What's more, the final part of the film, which deals with the disposal of the aborted fetus, confronts the viewer with the procedure's bloody aftermath, and underscores how even Gabita feels obliged to ask Otilia to bury the child, rather than throw it away.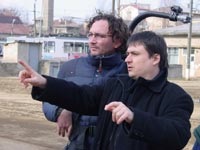 The only difference legalization would have made to this aspect of their experience is that someone else, such as a hospital staff member, would have been able to take care of the disposal. The women themselves would not have had to behold the results, but the fetus—seen in a tight close-up that made the audience I saw the film with gasp—would still have met the same fate. The film is so bold in portraying this reality that Jeffrey Wells, a movie blogger not known for his conservatism, praised the film, saying it affected him strongly. Wells wrote that he had helped two former girlfriends get abortions decades ago, "so I know a little bit about what it feels like peripherally (and a little bit psychologically), but I've never felt so immersed in the hard particulars of grappling with the reality of getting an abortion until catching this film…. I didn't just feel moved and shaken—I felt changed after it was over."
Wells also called it "the most persuasive anti-abortion argument in any form I've ever heard, seen or read," but I don't know that I would go quite that far. The film is not a pro-life propaganda film any more than it is a pro-choice one. What it is, is an honest, bracing, unflinching, compassionate work of art—superbly acted, staged, and directed—and quite possibly an even more balanced treatment of its subject matter than Mike Leigh's Vera Drake,which concerned an illegal abortion provider in 1950s England.
But for some, the film may have been too honest and bracing. After a year in which films like Juno and Knocked Up were criticized for dismissing abortion as a legitimate option, 4 Months, 3 Weeks and 2 Days finally gives those critics what they wanted: a woman who not only considers aborting her child, but goes ahead and does so. But the fact that the film doesn't stop there may have hurt its chances with the Academy; Wells, among others, has speculated that the film was snubbed partly because the shot of the dead fetus was too much for some people.
Oh, well. Mungiu's film is still a compelling portrait of strained relationships, personal trauma and social decay, and it deserves to be seen by as wide an audience as possible, with or without the Academy's imprimatur.
Talk About It
Discussion starters
Is this movie about abortion, or is abortion a metaphor for something else? Both? What would the "something else" be?
Does anything in this film change your opinion on abortion and whether it should be legal? Do you think the film takes a stand on the issue?
Why do you think Gabita asks Otilia to bury the fetus, instead of throwing it away? Why would a woman who had chosen to abort her own child go on to treat it as though it deserved to be treated with human dignity? Why does Otilia do what she does with the fetus?
Have you ever helped a friend to do something illegal or unethical? What? Why? How would you have responded if someone had made demands like the ones Bebe makes?
The Family Corner
For parents to consider
4 Months, 3 Weeks and 2 Days is not rated by the MPAA, but it includes brief nudity, sexually coercive dialogue, and a graphic depiction of a dead fetus. (If it had been submitted for an MPAA rating, it would probably have been rated R.)
Copyright © 2008 Christianity Today. Click for reprint information.
What other Christian critics are saying: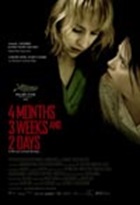 Browse All Movie Reviews By: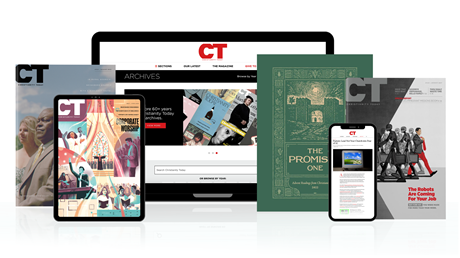 Annual & Monthly subscriptions available.
Print & Digital Issues of CT magazine
Complete access to every article on ChristianityToday.com
Unlimited access to 65+ years of CT's online archives
Member-only special issues
Subscribe
4 Months, 3 Weeks and 2 Days
4 Months, 3 Weeks and 2 Days