Baptisms performed in the name of a gender-neutral Trinity are not true baptisms, the Catholic Church's highest doctrinal authority decreed on Friday (Feb. 29).
A statement by the Vatican's Congregation for the Doctrine of the Faith, explicitly approved by Pope Benedict XVI, declared any baptism performed "in the name of the Creator, and of the Redeemer, and of the Sanctifier" or "in the name of the Creator, and of the Liberator, and of the Sustainer" to be invalid.
Anyone so baptized must receive the sacrament in the traditional forma absoluta (using the traditional "in the name of the Father, and of the Son and of the Holy Spirit"), the Congregation stated.
In an official commentary appearing in the Saturday (March 1) edition of the Vatican newspaper L'Osservatore Romano, Cardinal Urbano Navarrete wrote that a person baptized using the rejected formula is incapable of receiving any other sacrament, including marriage.
The decree did not mention specific countries, but it is evidently directed at the English-speaking world. The original Latin version of the statement and all five official translations released by the Vatican quoted the objectionable words in English.
According to a report by Catholic News Service, the use of gender-neutral language in baptisms began recently in North America, but is more common among Protestant than Catholic congregations.
In another official commentary, also appearing in L'Osservatore Romano, the Rev. Antonio Miralles explained that the alternative language, which he ascribed to "so-called feminist theology," deviates from Jesus' gender-specific language in the New Testament, and misrepresents the nature of the Trinity by attributing exclusive roles to each person.
"All three divine Persons are Creator, Sanctifier, Liberator, Sustainer," Miralles writes. "Even redemption is the work of the Trinity as its first cause."
Miralles also warned that any non-Catholic Christian denomination that adopts such language "takes a great leap backwards on the ecumenical path, distancing itself enormously from the desired goal of full communion, which Jesus Christ wills."
In 2006, the Presbyterian Church (USA) voted to "receive," but not necessarily accept, a theological paper that encouraged study of various alternative names for the Trinity, including "Mother, Child and Womb" and "Rock, Redeemer, Friend."
Related Elsewhere:
The Congregation for the Doctrine of the Faith's statement is available at the Vatican's website.
Coverage elsewhere includes:
The Pope rules out feminist theology (The Telegraph, London)
Holy See Rejects Feminist "Baptism" | Affirms That Church Must Follow Christ's Mandate (Zeniti.org)
Vatican says baptisms using wrong words are not valid, must be redone (Catholic News Service)
U.S. officials: Vatican statement clarifies validity of baptisms (Catholic News Service)
The 2006 PCUSA paper was one reason some evangelicals have left the denomination.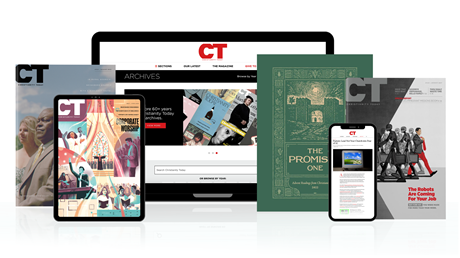 Subscribe to Christianity Today and get access to this article plus 65+ years of archives.
Home delivery of CT magazine
Complete access to articles on ChristianityToday.com
Over 120 years of magazine archives plus full access to all of CT's online archives
Subscribe Now
Vatican Says Baptisms Must Use Traditional Trinity
Vatican Says Baptisms Must Use Traditional Trinity