Benjamin, who pastors in a network of urban house churches in China, is on study leave at a West Coast seminary. He recently spoke with CT editor at large Rob Moll about how he came to Christ and began ministry work, and the challenges of working within China.
How did you become a Christian?
I was born into a Party-member family. I didn't have any concept of Christianity. I knew some Bible stories, but I didn't read the Bible. After I graduated from the university, I worked for a government department. The time after 1989, Tiananmen Square, was very critical. Many young people were thinking about the future and thinking about religion. My friend, who is a Christian, invited me to a government church in Beijing. It was my first time to actually attend worship in a church. When I heard about the worship music, I thought, This is the place I should be.
The sermon was from the Book of Exodus, talking about the people of Israel coming out of Egypt. I listened very carefully. Everything was fresh. In this sermon God called me out of Egypt—the old work I used to do for the government. That was my conversion moment in 1993.
How did your ministry begin to grow?
In 1995, I had been a Christian for just one year and God gave me the opportunity to study at a seminary in the United States. This was the calling for me to become a full-time servant. I studied along with my wife, and we went back to Beijing after graduation. We preached the gospel to intellectuals. The church grew very fast. Within one year, our church planted another church. Our church has doubled every year. Right now, we have started almost 20 churches since 1998.
Many Chinese are moving from villages to big cities. Brothers and sisters from rural areas are lost in the city. We help them adjust. The dream of all Chinese churches is to become a mission church. Our Beijing church has sent a missionary to a Pacific island near Guam. We have also sent missionaries on domestic missions inside China.
Do government officials interfere with urban house churches?
Since 2000, China has become more and more open. The government has noticed us, but they never bring trouble to us. It's God's protection.
The bigger trouble is that we have to move from time to time, because yearly the government tries to control the house church by asking you to move from a residential location. Sometimes officials say neighbors are complaining that there are too many people going in and out. They suggest we leave.
What do everyday Chinese think about Christianity?
The people in China are hungry to accept Jesus. The Holy Spirit has already opened their hearts. People are rushing to church. When you have an evangelical meeting and you ask who will accept Jesus as Savior, many people raise their hand.
People want to know why Western countries are advanced. Because of Western religious belief, the Chinese are interested in Christianity. That is one reason. Also, I share with people that there are the words "In God We Trust" written on the U.S. dollar, from the one-cent coin up to the $100 bill. "In God We Trust" is a basic concept among Americans.
In what ways is the church having an influence right now?
Many Chinese people think Christians are trustworthy. If they want to hire an employee or they want to have a babysitter at home, they prefer to invite a Christian. Christians have good reputations. During many disasters in China, churches were involved in relief work to poor areas, and even the government was encouraged. Churches are having an influence by being examples of moral behavior.
Has the government changed in its basic attitude toward Christianity?
Chinese government keeps one eye open, and they close the other eye. At the end of the 1990s, the Shanghai government issued very specific rules to limit house churches. It damaged the Shanghai house church.
In 2002 or 2003, a similar rule was issued in Beijing. Beijing officials wanted to control the house churches. But this rule needed approval from many other people who said they didn't think the rule was fair. So this rule was not approved, and Beijing house churches just grew without trouble. The new openness is a fact that no one can ignore.
Related Elsewhere:
Our May 2008 China coverage also includes:
Great Leap Forward | China is changing and so is its church. How new urban believers are shaping society in untold ways. (May 9, 2008)
Inside CT: The China Paradox | 'Embattled and thriving' Christianity in China. (May 9, 2008)
Have something to add about this? See something we missed? Share your feedback here.
Our digital archives are a work in progress. Let us know if corrections need to be made.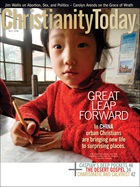 This article is from the May 2008 issue.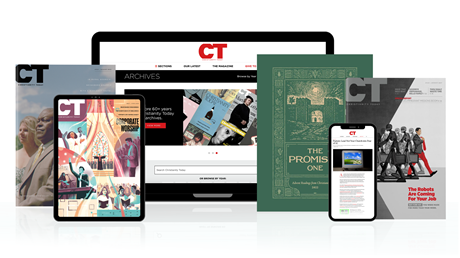 Subscribe to Christianity Today and get access to this article plus 65+ years of archives.
Home delivery of CT magazine
Complete access to articles on ChristianityToday.com
Over 120 years of magazine archives plus full access to all of CT's online archives
Subscribe Now
Hungry for Jesus
Hungry for Jesus