In a Wall Street Journal column that ran during the Democratic National Convention in Denver, Thomas Frank quoted approvingly the judgment of an unnamed foreign journalist who described the proceedings as "a Potemkin village of democracy." In this vast spectacle of contrivance, Frank himself reported, "The only bit of hard reality to intrude [was] the heavy show of police force, with black-clad squadrons on horseback, on bicycles, on makeshift running boards attached to SUVs, blocking intersections, and toting at all times some sinister-looking riot-control weapons." That's oddly consonant with the view I heard expressed a few years ago by a fellow from Idaho—highly intelligent and resourceful—who was so far to the Right, he refused to get a driver's license. (Local authorities looked the other way.) Democracy, he'd explain, was merely a fa&ccedit;ade; keep a sharp eye out for the black helicopters.
A similar spirit animates most of the essays in Electing Not to Vote: Christian Reflections on Reasons for Not Voting (Cascade Books). You might suppose, naïvely, that the authors hope to persuade others to share their viewpoint. Not really, though they gesture in that direction now and then. No, this is primarily a book about feelings—the essayists' feelings, their strenuous moral wrestling, their evolution to their present stage of enlightenment. I read a lot of books. I can't remember the last time I read a book as smug as this one.
"After reading [Mennonite theologian John Howard] Yoder," Andy Alexis-Baker tells us in the conclusion to his essay, "I find it even harder to see how Christians can, with integrity, participate in the nation-state's charade. I, for one, will abstain from such endeavors to work for a better hope." Michael Degan writes, "I reject voting not because there is anything intrinsically wrong with it, but because of who I become in order to win. When I join in that contest, I can't help but succumb to the hatred." Though he speaks in the therapeutic first person, the logic of Degan's argument suggests that what's true for him is true for all of us. "George W. Bush is not our lord and savior, the United States is not our lord and savior, even liberal democracy is not our lord and savior," Tato Sumantri declares, as if anticipating outraged dissent.
So it goes, drawing a sharp line between Christians in thrall to democratic propaganda and True Christians (non-voting pacifists dedicated to "new thinking, new questions, and new dialogue," presumably with each other). Nekeisha Alexis-Baker wants to "liberate us from seeing the ballot box as the most effective way to promote God's shalom in the world"—as if by the act of voting we were subscribing to such a delusion. That's too bad. There are plenty of opportunities for principled non-voters and those of us who persist in participating in the nation-state's "charade" to work together. About voting, we can argue—and then agree to disagree. There are more important things.
John Wilson is editor of Books & Culture
Related Elsewhere:
For more politics coverage, see Christianity Today's campaign 2008 section and the politics blog.
Christianity Today has other book reviews on a section of our website.
Have something to add about this? See something we missed? Share your feedback here.
Our digital archives are a work in progress. Let us know if corrections need to be made.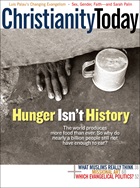 This article is from the November 2008 issue.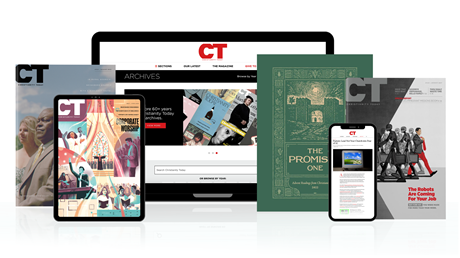 Annual & Monthly subscriptions available.
Print & Digital Issues of CT magazine
Complete access to every article on ChristianityToday.com
Unlimited access to 65+ years of CT's online archives
Member-only special issues
Subscribe
Ballot Buster
Ballot Buster