Our judging process began with 436 titles submitted by 67 publishers. CT editors selected finalists in each category, and then our panels of expert judges — one panel per category — sorted out the cream of the crop from 2008. Here are the 10 winners and 11 notables that best shed light on the people, events, and ideas that shape evangelical life, thought, and mission, with comments from our judges.
Fiction | Theology/Ethics | Spirituality | Missions/Global Affairs | The Church/Pastoral Leadership | History/Biography | Christian Living | Christianity & Culture | Apologetics/Evangelism | Biblical Studies
Fiction
Our judges said:
"This poignant follow-up to her Pulitzer Prize–winning Gilead resonates with sensory description, stark, unsentimental reflection on a bygone era, and a storyline that invites contemplation of prejudice, pride, aging, the church, and the biblical narrative of the prodigal son. It's also a profound reflection on the question: What does it mean to 'come home'? Another masterpiece."
Review: No Sweet 'Home' | Robinson's new novel deals with the harder side of life in Gilead. (November 17, 2008)
Books & Culture: Marilynne Robinson at Large Again | A sequel—or a companion—to Gilead, a very different book and just as astonishing. (September 8, 2008)
AWARD OF MERIT:
The Almost True Story of Ryan Fisher
Rob Stennett (Zondervan)
Review: Dostoyevsky, American Evangelical-Style | Rob Stennett's The Almost True Story of Ryan Fisher doesn't need to ask, 'Could this happen?' (January 30, 2009)
Theology/Ethics
Our judges said:
"A first-rate work that engages recent world-class voices across the confessional spectrum. Horton offers acute interpretations of his dialogue partners and fashions his own well-argued theses into a constructive, orthodox, biblical, Reformed ecclesiology. This is the kind of scholarly quality that 'neo-evangelicals' were hoping for when Carl Henry and company articulated their vision."
By Michael S. Horton: How the Kingdom Comes | The church becomes countercultural by sinking its roots ever deeper into God's heavenly gifts.
About Michael S. Horton: Up & Comers, Part 1 | Fifty evangelical leaders 40 and under.
AWARD OF MERIT:
Surprised By Hope: Rethinking Heaven, the Resurrection, and the Mission of the Church
N. T. Wright (HarperOne)
Book excerpt: Heaven Is Not Our Home | The bodily resurrection is the good news of the gospel—and thus our social and political mandate.
Commentary: How Public Is the Gospel? | N. T. Wright's latest book renews debate over evangelism and good works.
Spirituality
Our judges said:
"The fruit of years of careful deliberation, this book delicately blends memoirs of Norris's experience of acedia and her husband's struggle with mental illness, scholarly reflection on acedia in spiritual theology, and the social implications of her conclusions. If this classic were all she ever wrote, we would have been blessed more than we can reasonably expect or hope from a writer."
Review: Curing Lethargy … or Whatever | Putting to death the noonday demon. A review of Kathleen Norris's Acedia & Me. (August 21, 2008)
Interview: Kathleen Norris | The author of The Virgin of Bennington talks about being found by God in the midst of sex, drugs, and poetry. (July 16, 2002)
Books & Culture: It's Half-Past Twelve Somewhere | Kathleen Norris on a forgotten deadly sin.
AWARD OF MERIT:
Tell It Slant: A Conversation on the Language of Jesus in His Stories and Prayers
Eugene H. Peterson (Eerdmans)
Review: Everyday Lord | Jesus' language shows the mundane is where faith is fleshed out.
Missions/Global Affairs
Our judges said:
"This is a penetrating and masterful study. Hiebert's in-depth and methodical evaluation of major Western and non-Western worldviews and their profound implications for the church and its mission is invaluable and timely. His pivotal argument that there is a biblical worldview to which each community of faith must conform will spark debate, but the material is deftly handled and leaves a rich deposit."
Review: Bookmarks | Short reviews of Saving Darwin, The Man Who Loved China, and Transforming Worldviews.
AWARD OF MERIT:
African Pentecostalism: An Introduction
Ogbu Kalu (Oxford)
The Church/Pastoral Leadership
Our judges said:
"DeYoung and Kluck use Scripture carefully and even mix in some humor in this thoughtful critique. They also manage to express what is attractive about the emerging movement in a way an older generation can understand!"
AWARD OF MERIT (tie):
Who Stole My Church?: What to Do When the Church You Love Tries to Enter the 21st Century
Gordon MacDonald (Thomas Nelson)
Ancient-Future Worship: Proclaiming and Enacting God's Narrative
Robert E. Webber (Baker)
Interview: Together in the Jesus Story | Bob Webber's fingerprints are all over a new call to live the narrative that really matters.
By Robert E. Webber: Advent's Spiritual Pilgrimage | The birth of Christ is only the final stop when meditating this holiday season. An excerpt from Ancient-Future Time: Forming Spirituality Through the Christian Year. (December 1, 2004)
History/Biography
Our judges said:
"Turner's neutrality and great technical chops are exactly what this subject needed. Yet this is no dry account: He possesses both an unerring ear for the apt quote and a keen eye for the revealing scene. With these tools, Turner creates a fascinating window into the vibrant and angular culture of Crusade and the churning activism of (especially) 1960s and '70s American evangelicals."
Review: Campus Crusader for Christ | Bill Bright is a compelling, flawed figure in John Turner's historical analysis of postwar evangelicalism. (August 7, 2008)
AWARD OF MERIT:
God and Race in American Politics: A Short History
Mark A. Noll (Princeton)
Books & Culture: Liberation and Oppression, All Tangled Up | Mark Noll on race and religion in America. (September 22, 2008)
Christian History: From Uncle Tom's Cabin to "I Have a Dream" | Together, race and religion have been the driving forces in American political history.
Christian Living
Our judges said:
"I love this book for its range, the weave of the two writers' voices, its deep appreciation of process, and its combination of spiritual groundedness, accessibility, and ecclesial, psychological, and political awareness. It retrieves the term reconciliation from the buzzword bin, and offers hope and direction at the same time."
By Emmanuel Katongole: From Tower-Dwellers to Travelers | Ugandan-born theologian Emmanuel Katongole offers a new paradigm for missions. (July 3, 2007)
By Chris Rice: Editor's Bookshelf: Visible Man | Chris Rice speaks frankly about building cross-racial relationships. (December 1, 2002)
Interview: The Dick Staub Interview: Chris Rice | The author of Grace Matters talks about his friendship with racial reconciliation leader Spencer Perkins, his former coauthor and best friend. (November 1, 2002)
By Chris Rice: Why Tiger Woods Makes Us Feel Good | Is the best remedy for racism visible black achievement? (July 14, 1997)
AWARD OF MERIT:
Being Well When We're Ill: Wholeness and Hope in Spite of Infirmity
Marva J. Dawn (Augsburg Fortress)
Christianity and Culture
Our judges said:
"An astonishing work that moves from sociological analysis to biblical theology (in story form) to their practical implications. Crouch's main contribution is to show how Christians can and should do cultural analysis but not stop there: They should proceed boldly and deliberately to creating culture itself. This is a book for the whole church."
Books & Culture: Making It New | Andy Crouch proposes a different way for Christians to engage culture. (September 1, 2008)
Interview: Cultivating Where We're Planted | Andy Crouch says there's no reason to get paralyzed by our 'culture making' mandate. (September 8, 2008)
About the book: Crouch and Culture | With one book off to the printer, Andy Crouch contemplates beginning another. (September 8, 2008)
By Andy Crouch: Creating Culture | Our best response to the world is to make something of it. (September 8, 2008)
AWARD OF MERIT:
Making the Best of It: Following Christ in the Real World
John G. Stackhouse Jr. (Oxford)
By John G. Stackhouse Jr.: A Variety of Evangelical Politics | A recent spate of books suggests we are more politically diverse than ever — and maybe that's the way it's supposed to be. (October 29, 2008)
Apologetics/Evangelism
Our judges said:
"The best apologetics book of the new millennium. This powerful study by the charismatic pastor of New York's Redeemer Presbyterian Church synthesizes most of the strongest arguments for Christian faith, boldly answers the 'New Atheists,' and posits Christianity as the world's only hope for peace."
Books & Culture: 21st-Century Apologetics | Pastor Timothy Keller makes the case for faith. (March 31, 2008)
Interview: Tim Keller Reasons with America | The New York pastor explains why he's taking his ministry model on the road. (June 20, 2008)
By Tim Keller: The Advent of Humility | Jesus is the reason to stop concentrating on ourselves. (December 22, 2008)
AWARD OF MERIT:
To the Jew First The Case for Jewish Evangelism in Scripture and History
Darrell L. Bock and Mitch Glaser, Editors (Kregel Academic and Professional)
Biblical Studies
Our judges said:
"This is a superb culmination of career-long reflection on one of the most important genres in biblical literature. Readers will be deeply impressed by Snodgrass's exposition, his command of the relevant scholarship in the field, and the lucid quality of his analysis."
AWARD OF MERIT:
Dictionary of the Old Testament: Wisdom, Poetry and Writings
Tremper Longman III and Peter Enns, Editors (IVP Academic)
Related Elsewhere:
See our book awards from 2000-2008.
Have something to add about this? See something we missed? Share your feedback here.
Our digital archives are a work in progress. Let us know if corrections need to be made.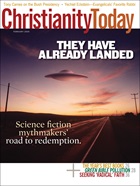 This article is from the February 2009 issue.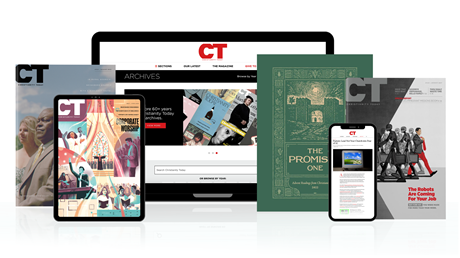 Annual & Monthly subscriptions available.
Print & Digital Issues of CT magazine
Complete access to every article on ChristianityToday.com
Unlimited access to 65+ years of CT's online archives
Member-only special issues
Subscribe
2009 Christianity Today Book Awards
2009 Christianity Today Book Awards