Benyamin Cohen doesn't remember his circumcision. He was only eight days old. But he still feels the indelible scar left by that single slice.
"The ceremony involved a scalpel, a lot of pain, and an emotional dent that would leave me reeling for years to come," Cohen writes in his memoir, My Jesus Year: A Rabbi's Son Wanders the Bible Belt in Search of His Own Faith. "This is how I was introduced to religion."
The Cohanim are religious royalty in Judaism: their place in the rabbinate stretches from God's first priest, Aaron, to Cohen's father. Against expectations, however, Benyamin chose a career in journalism, not Jewish spiritual life.
By most measures, Cohen, the founding editor of American Jewish Life magazine, remained a super-Jew. But over time, Orthodox Jewish observance began to feel stale; attending synagogue daily and saying blessings for business as mundane as using the restroom suffocated his spirituality.
So the lifelong Atlantan went looking for Jesus.
Cohen wasn't looking to convert. In fact, his wife, whose father was a Methodist minister, had done the opposite, converting to Judaism before they married. But he wanted to know what all the fuss was about, why so many Christians, particularly evangelicals in the megachurches dotting his hometown, were so jazzed for Jesus.
In the spirit of Mark I. Pinsky's A Jew among the Evangelicals and A. J. Jacobs's The Year of Living Biblically, Cohen set out to be a stranger in a stranger land. Over the course of 52 weeks, Cohen, wearing a yarmulke and his press credentials, attends a Pentecostal revival where cancer is cured and the pastor prays for miracles in the form of gold teeth fillings; goes all out celebrating Christmas and Easter; appears on "Jesus' JumboTron" at ...
1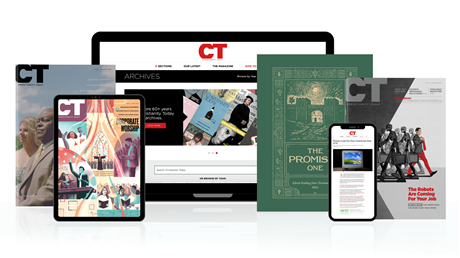 Find hope and historical insight. For a limited time, explore 60+ years of CT archives for free!
Daily devotions from Timothy Dalrymple during this pandemic.
Hundreds of theology and spiritual formation classics from Philip Yancey, Elisabeth Elliot, John Stott, and more.
Home delivery of new issues in print with access to all past issues online.
Join now and get print issues access to archive PDFs.
He Likes Jesus. He Just Doesn't 'Like' Like Him.
He Likes Jesus. He Just Doesn't 'Like' Like Him.