Gone are the days when personalizing your Bible meant choosing between a leather or patterned Bible cover.
The wide variety of Bibles currently on the market allows for customization based on age, sex, and interest. There are Bibles for teenage girls (with "a unique design that fits her lifestyle") and college students, Bibles for men and Bibles for women, picture-book Bibles (even Manga Bibles), and Bibles for occasions, like the American Patriot's Bible, released by Thomas Nelson this summer to celebrate the Fourth of July.
Now you can also customize the Bible to a particular cause. Last year, HarperOne released The Green Bible, to "help you see that caring for the earth is not only a calling, but a lifestyle"; now Tyndale House has a Hungry Planet Bible (part of a project "raising awareness of the plight of the homeless and hungry") and a Pray for a Cure Bible aimed at breast cancer support, released in 2007. This September, HarperOne will release the Pink Ribbon Bible. One dollar of every purchase will go to the Pink Ribbon Girls, a nonprofit organization providing support, education, and awareness of breast cancer. Although Pink Ribbon Girls is not a Christian nonprofit, founder Tracie Metzger says the Bible was an encouragement in her own battle with breast cancer.
These specialty Bibles allow their owners to identify themselves by a cause they feel passionate about, not just their stage of life or color preference. But are we shaping the Bible to our lifestyle more than molding our lifestyle to the Bible?
Tyndale House suggests that its Hungry Planet Bible is ideal as a gift for the homeless people encountered in your life. Likewise, HarperOne suggests the Pink Ribbon Bible is a perfect way to express your support for a friend struggling with breast cancer. Both ideas seem good, at least on the surface: maybe a homeless person would feel touched, and maybe a friend would feel loved and encouraged. But maybe that homeless person would rather have a meal, or that friend doesn't want to be defined by her disease.
More issues are raised by this type of personalization: Is it appropriate to co-opt the Bible, even for a good cause? Does personalization dilute the Bible's primary purpose? In a recent First Things essay, Wheaton College English professor Alan Jacobs responds to The Green Bible, raising a theological concern with tailoring our Bible to a cause. He challenges the idea of "start[ing] with things we know to be true from trusted sources—Al Gore, perhaps?—and then … turn to Scripture to measure it against those preexisting and reliable authorities."
Issues like feeding the hungry, caring for creation, and supporting breast cancer victims are clearly things that Christians should and do care about. And these customized Bibles may be effective in raising awareness and funds for such matters. But at what point does personalizing the Bible cross a line? When does customizing our Bible's binding or study notes become an attempt to customize God?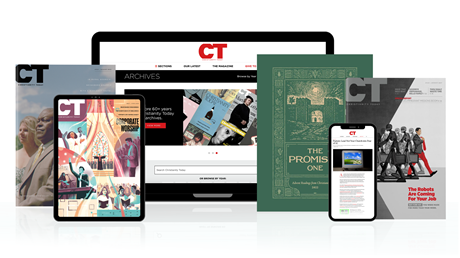 Annual & Monthly subscriptions available.
Print & Digital Issues of CT magazine
Complete access to every article on ChristianityToday.com
Unlimited access to 65+ years of CT's online archives
Member-only special issues
Subscribe
Breast Cancer and the Bible
Breast Cancer and the Bible