The economic crisis is fueling a rapid expansion of government control over banks and industries—and soon, perhaps, over health care, which alone amounts to one-sixth of America's gnp. This transfer of responsibilities raises cautionary flags, especially for Christians.
The concept of the balance of powers comes directly from Christian doctrines. The Reformers introduced the idea of sphere sovereignty, which holds that government's role is limited so that other spheres—family, church, and voluntary associations—are free to exercise their authority. Similarly, Catholic social teaching embraced the principle of subsidiarity, arguing that services should be delivered by the agencies closest to recipients.
In both traditions, the state's power is limited by intermediate structures, which act as brakes on all-powerful government. But the expanding reach of government can threaten voluntary associations, what English philosopher Edmund Burke called "the little platoons."
For instance, in establishing the new White House Office of Faith-based and Neighborhood Partnerships, Obama did not include the Bush-era tacit exemption from federal non-discrimination in hiring requirements for faith-based ministries. Joshua DuBois, who heads the office, said they will handle this issue on a case-by-case basis while deciding whether to change federal rules. Sounds reasonable—but who would risk money and credibility on an outreach program that may later be deemed illegal?
Moreover, many aids shelters and homeless facilities are run by Catholic Charities and the Salvation Army, which depend partly on government funds. But if the Obama administration orders these groups to hire applicants who do not share their religious beliefs, the ministries are likely to renounce the funds rather than comply. America's poor would initially suffer; later, taxpayers would, when they are forced to pay for services.
A second threat to the church is the proposal to eliminate a conscience clause that allows doctors, nurses, and pharmacists to refuse to provide "care" (that is, abortions) or drugs that violate their consciences. Killing the conscience clause would weaken Christians' role in providing health care and compromise health-care providers' First Amendment rights.
The White House also wants to reduce the charitable gift tax deduction for wealthy donors. The Tax Policy Center says this would have the unintended consequence of reducing charitable giving by $9 billion.
Why would anyone want to weaken the little platoons that run our churches, schools, charities, and think tanks, and furnish services to the poor and suffering? Part of the answer: Government bureaucrats—I know, I was one—have a voracious appetite for power. They want to control vast sums of money.
We see the same trend toward government control in education. Congress is letting vouchers for 1,700 poor kids in the District of Columbia expire. These vouchers got kids out of some of America's worst public schools and into safe private ones. Why would Congress do this? Instead of vouchers, Obama and most Democrats favor charter schools, which are government institutions—and thus acceptable to teachers' unions and bureaucrats.
Perhaps the most important intermediate structure—the family—will be irreparably damaged if our courts impose same-sex "marriage" by judicial fiat, as in Iowa, Connecticut, and Massachusetts. In Scandinavian countries that recognized same-sex unions, heterosexual marriages immediately declined. With the exclusivity of marriage eliminated, couples evidently see little point in tying the knot—which means more children born out of wedlock. For 33 years I have witnessed in our prisons the consequences of family breakdown: a flood of dysfunctional and often dangerous kids.
Alexis de Tocqueville understood the vital role America's little platoons play. Voluntary associations, he argued, are a buffer against the all-powerful state, which has a natural tendency to want to take from individuals "the trouble of thinking and the pain of living," turning citizens into "timid and industrious animals, of which the government is the shepherd."
Hannah Arendt, a brilliant 20th century political theorist, observed this phenomenon firsthand in Germany, describing in her classic book The Origins of Totalitarianism how totalitarian regimes succeed by the atomization of society—creating a mass of individuals isolated from the structures that hold civilized societies together. The result is that individuals are left to stand alone before the immense power of the state.
America is far from this, but when I realize how easily it could happen, I am reminded of the unknown man who, in 1989, bravely stood alone in Tiananmen Square before a row of Chinese army tanks.
Ensuring this doesn't happen in the U.S. is a solemn responsibility of every Christian.
Article continues below
Related Elsewhere:
Christianity Today's recent coverage of the White House Office of Faith-based and Neighborhood Partnerships include:
'The Perfect Hybrid' | At 26, Joshua DuBois has already been a pastor and a congressional fellow, and is now the President's faith-based point man. (May 12, 2009)
New Director Offers Vision for Faith-Based Office | Joshua DuBois tells CT how the new Office for Faith-Based and Neighborhood Partnerships is different from the Bush administration's office. (February 6, 2009)
Recent Charles Colson columns for Christianity Today include:
Doctrine Bears Repeating | Evangelicals need to brush up on basic Christian teachings. (March 24, 2009)
Political Exile | A strategy for social conservatives in a socially liberal era. (February 5, 2009)
A Serious Decay | We're paying the bill for relativism. (December 31, 2008)
Have something to add about this? See something we missed? Share your feedback here.
Charles Colson
Charles Colson was the founder of Prison Fellowship Ministries, an outreach to convicts, victims of crime, and justice officers. Colson, who converted to Christianity before he was indicted on Watergate-related charges, became one of evangelicalism's most influential voices. His books included Born Again and How Now Shall We Live? A Christianity Today columnist since 1985, Colson died in 2012.
Previous Charles Colson Columns:
Our digital archives are a work in progress. Let us know if corrections need to be made.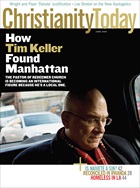 This article is from the June 2009 issue.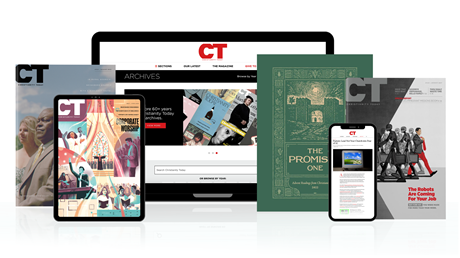 Annual & Monthly subscriptions available.
Print & Digital Issues of CT magazine
Complete access to every article on ChristianityToday.com
Unlimited access to 65+ years of CT's online archives
Member-only special issues
Subscribe
Protecting Our Little Platoons
Protecting Our Little Platoons