true
Whether you think it's a good thing or not, know this: Transformers: Revenge of the Fallen is a faithful extension and escalation of director Michael Bay's first film in the franchise. In fact, it's practically the same movie—but supersized. Everything is turned up to eleven—the good and the bad.
What I was happy to see: More robots (46 over 14 from the first), more impressive technological wizardry, and more fun action set pieces. What I was not happy to see: More convenient story leaps, more shamefully inappropriate elements, more completely incoherent action, and more frustratingly lowest-common denominator "comic" relief.
If you liked the first, you'll probably like this. I can't say I like either Transformers film, but there's a difference between them. In Transformers, I was angry, dismayed, and frustrated. For this sequel, I might just be used to Bay's treatment by now, but I mostly just laughed with genuine amusement and shook my head in total bemusement. It's a big mess.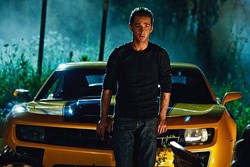 As the sequel begins, we learn that the Autobots have joined forces with an elite squadron of the U.S. military to form NEST, a covert group working cooperatively to fight the Decepticons. Meanwhile, Sam Witwicky (Shia LaBeouf) is preparing to leave for college. As he does, he discovers something that once again makes him a key player in the Autobot vs. Decepticon war—a war that an old enemy called The Fallen is now joining.
In the first hour, I was surprised to find a mostly sensible and reasonably compelling storyline. But the longer it goes, the further it dives into unexplainable lunacy. And it goes for a long time (2½ hours). Sometimes, it's confusing to tell what's going on—it's frequently hard to tell which bots are which. And even if you do know what's happening, it doesn't all add up. The film thrives on quick and easy script shortcuts and magical gobbledygook to push along the plot. For instance, if you had a secret and powerful intergalactic power source wanted by giant evil robots, would you give it to Optimus Prime to protect or to Megan Fox? Well, if you chose to give it to Prime, it would be safe—but your movie would also be over. And don't even get me started on how they get to Egypt or how the massive Devastator is destroyed.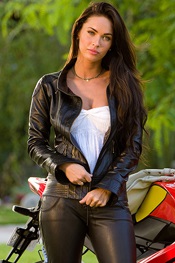 From Bay's resume (Bad Boys, The Rock, Armageddon, Pearl Harbor, The Island), it is clear that this former music video director likes his movies big, bold, loud, sexy, and full of that all-American rock 'n' roll zest. He also aims at a very wide audience—namely, everyone. Instead of starting with a story to tell—or a more specific target audience—it seems that Bay and his Transformers writers fall into the trap of thinking, "Well, what do people like?" and slapping it all together into one movie. This means a few things.
First, and most troubling, it means that a franchise born out of a children's toy line and cartoon now features elements that have no business in entertainment aimed at children or young teens—hyper-sexualized women, over-the-top violence, crude comedy, etc. The appeal of Revenge of the Fallen is obvious: super cool robots fighting for human existence. Fine. Why then—other than to pull in larger audiences—do you need multiple comedic shots of dogs humping? And how is Hasbro okay with this?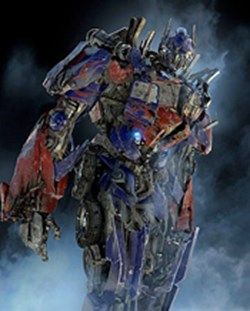 I cannot list all of the objectionable, offensive, and stupid stuff tucked into this movie under the guise of humor or sex appeal. Many audiences say that Bay films are just big dumb fun blockbusters meant to be enjoyed with the brain off and not analyzed. I disagree. I'm all for movies with which you can just have a good time if 1) they don't insult my intelligence or faith and 2) they don't add obstacles to my enjoyment like crude humor, shameless sexualization, and offensive stereotypes. All of those are here in spades. This is not a harmless movie to check your brain out of and have fun. It could have been that (there are fun moments), but Bay made the choice to make this film something else.
Secondly, Revenge of the Fallen suffers genre-identity confusion. Pick a genre popular with American audiences, and it's probably shoved into this movie. Revenge is part stoner comedy, part American Pie sex romp, part disaster film, part war film, part alien invasion movie, part National Treasure adventure mystery, and sadly, only part Transformers. There are also several scenes borrowed from well-known movies.
Thirdly, it means that the script feels more compiled than written. Of course, the plot is thin and is only a means to lead to lots of robot rumbling. That's fine. But it feels as if this is a movie version of plywood—just random pieces of popular myth, thematic fodder, and common narrative haphazardly pressed together here and there.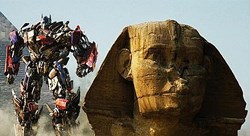 One of these themes felt especially surprising and out of left field to me. Toward the end of the movie, Sam suddenly begins to talk about his mission as a matter of destiny. He believes his seemingly fruitless task will work. In fact, it's what he was meant to do. (For Lost fans, this feels pulled straight out of John Locke's life story.) While undoubtedly unintentional and clumsily delivered, the culmination of this destiny theme seems to take the movie into a supernatural realm. A character has an otherworldly vision, receives advice from beyond, earns a "heavenly" reward for faith and diligence, and experiences a rebirth.
This got me thinking of the transformers in a different light—seeing the fight between Autobot and Decepticons as spiritual warfare. After all, it's hidden forces battling over humans. One side is led by the Christ-like Optimus Prime, and the other by a fallen angel.
I'm obviously reading too much into Bay's extravaganza, but it certainly points to what could have been with a different director who took his material seriously. And besides, isn't God's truth lingering beneath even the most unlikely of surfaces? There is often more than meets the eye—maybe even in this mess of a movie, whether the filmmakers intended it or not.
Talk About It
Discussion starters
What things in the film were offensive to you? Why do you think the filmmakers chose to include those things?


What do you think of the line when a character looks at Optimus Prime and says, "God made us in his image. So who made him?" What did that imply to you?


How is the Fallen like Satan? What parallels do you see to spiritual warfare in this franchise? What makes it different?


In what ways is Optimus Prime a Christ figure? Why is the "Christ figure" such a recurring, dominant theme in movies? How many different ways do you see sacrifice in this film?


One of the franchise's themes is whether humanity is worth saving. Is it? Does our goodness outweigh our propensity for evil? What does the Bible say?


Were you surprised to learn that being an Autobot or a Decepticon is a choice? What does that mean to you?


What did you think of Sam's destiny plot? What happened during that vision sequence? What does it mean that the matrix was "earned"?


The Family Corner
For parents to consider
Revenge of the Fallen is rated PG-13 for intense sequences of sci-fi action violence, language, some crude and sexual material, and brief drug material. The film sends confusing messages, mixing the kind of action/adventure that families and children would enjoy with an American Pie/Judd Apatow tone of sexual and drug-based humor. There are multiple scenes of dogs and robots humping. A man rips off his pants to show he's wearing a G-string. One gigantic robot has two wrecking balls hanging in a suggestive place and in case you don't get it, a character points out what it looks like. Every woman in the movie is sexualized—often to shocking degrees. Two Autobots are African-American gangster stereotypes. The violence is largely comic-bookish with little to no human death actually shown. Language includes several uses of profanity including the Lord's name in vain, suggestive sexual language and discussion of sexual organs.
Copyright © 2009 Christianity Today. Click for reprint information.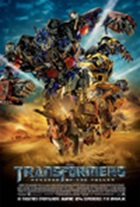 Browse All Movie Reviews By: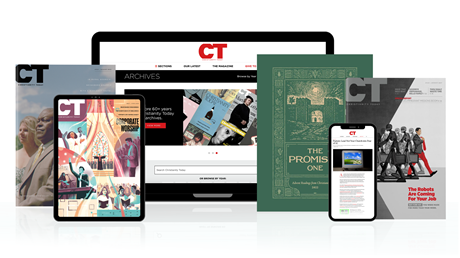 Subscribe to Christianity Today and get access to this article plus 65+ years of archives.
Home delivery of CT magazine
Complete access to articles on ChristianityToday.com
Over 120 years of magazine archives plus full access to all of CT's online archives
Subscribe Now
Transformers: Revenge of the Fallen
Transformers: Revenge of the Fallen