Three weeks of Israel-Hamas fighting left Gaza's beleaguered Christian community beginning 2009 in their worst situation since the 1967 Arab-Israeli War.
"We as Palestinian Christians are very saddened to see those on both sides killed from bombing and rockets lobbed back and forth, but Israel has exaggerated their response," said Hanna Massad, exiled pastor of Gaza Baptist Church, the only evangelical congregation in the 25-mile coastal strip. "We weep for the Israelis who have died, but the suffering is much more on the Gazans."
The January 18 ceasefire ended a 22-day Israeli offensive that killed 1,300 Palestinians and 13 Israelis and injured and displaced thousands in an attempt to end years of Hamas rockets into southern Israel.
Christian humanitarian aid trickled into Gaza through limited checkpoints during the shaky ceasefire. Much of Gaza remained without electricity or running water. Bakeries saw hundreds wait hours in line for bread.
Israeli missiles hit Hamas targets but also destroyed civilian buildings in the densely packed territory, including a Christian medical clinic in Shijaiya that had provided free health care to the poor since 1968. Atallah Tarazi, a Christian surgeon at Gaza City's Shifaa Hospital, said two ambulances were hit and six of his paramedics killed, and lamented the high percentage of civilian casualties received by his hospital.
Gaza's Christian community of 2,500 suffered at least three deaths in the fighting—including 14-year-old Christine Turok, who died of a heart attack from fear—and Gaza Baptist Church and the Palestinian Bible Society were damaged by Israeli airstrikes.
A broad cross-section of Christian agencies mobilized aid to Gaza and southern Israel. The Baptist World Alliance provided medical treatment in Cairo for wounded Gazans, and launched a counseling program for children in heavily mortared Sderot.
The World Evangelical Alliance urged for peace and empathy for victims on both sides. "The God who is near wants to bless the Jewish people but not at the expense of the Arab people, and He wants to bless the Arab people but not at the expense of the Jewish people," said Geoff Tunnicliffe, international director of the alliance, which represents 400 million evangelicals worldwide.
Evangelicals broadly condemned Hamas's missile attacks yet debated Israel's claim to self-defense versus the setback of such aggressive action to prospects for peace in the region. "There is no excuse for Hamas firing rockets into Israel," said Gary Burge, professor of New Testament at Wheaton College and a prominent evangelical authority on the Middle East. "[Yet because] over 100 Arabs have died for every one Israeli … [this will] poison an entire generation in Gaza who will be determined for a lifetime never to make peace with their northern neighbor."
Yohanna Katanacho, dean of Bethlehem Bible College, expressed concern about the wedge the war might create between Palestinian Christians and Messianic Jews. He hoped a common pursuit of peace would offer forgiveness but also advocate justice in a war where 100 eyes were taken for every eye.
"Frankly, it is hard to accept the perception that we can be political enemies but religious brothers and sisters," said Katanacho. "Our relationship with the Son of God must transform our political perceptions in a way that will make us more critical of the policies of our governments, more vocal of our support of divine mercy, love, and justice. … If we claim we are one, then we shouldn't respond as if we are two different sides."
Calev Myers, founder and chief counsel of the Jerusalem Institute of Justice, said the Messianic community believes the war was necessary for Israel's self-defense but grieves the civilian casualties and desires reconciliation. "Interethnic relations between believers in Jesus in Israel and the Palestinian territories have matured to the level of each party respecting the opinion of its counterpart even if such opinions are diametrically opposed to one another," said Myers, citing unprecedented open letters and joint relief efforts. "Now is the time to work together for our common goals."
Salim J. Munayer, director of Jerusalem-based Musalaha, known for its Christian reconciliation work between Israelis and Palestinians, said some participants went into withdrawal during the war, becoming "spokesmen for their ethnic group" as they expressed anger and frustration to each other. But by the war's second week, he said many were meeting together to pray, allowing their common faith to trump nationalistic impulses.
"We have people praying for both sides—this is a real achievement," said Munayer. Messianic and Palestinian believers collected food and blankets to send to Gazan Christians, while others invited Messianics in Sderot to visit for safety and relaxation.
The disproportionate death toll in Gaza could conceivably set Musalaha's efforts back years. But the 20-year-old ministry, which trained 1,000 Palestinians and Israelis in 2008 and reports a full waiting list, is moving forward on a women's conference in March and a youth conference in April.
"Our reconciliation efforts haven't stopped," said Munayer. "If anything, they are increasing as people realize more and more that we cannot continue this cycle of violence. There is determination that this is the time we need to work harder, have a prophetic voice and be an example so people can see that Israeli and Palestinian can coexist."
But first theological problems must be reconciled, including the relationship between national and religious identity, understandings of peace and war, and eschatologies that force a choice between Israel and Palestinians or give carte blanche to the actions of Israel's army.
"Our common wisdom is better than our separate perspectives," said Katanacho. "If we as Palestinian Christians and Messianic Jews come together with a new sociopolitical perspective embedded in an understanding of the gospel, we can become a model for the rest of the country."
With additional reporting by Ben White.
Related Elsewhere:
 Liveblog has news and commentary on recent events in the Middle East, including the recent detainment and release in Egypt of Philip Rizk, friend of CT.
Christianity Today's coverage of the Middle East's traditional Christian communities includes:
'My Heart Is in Gaza' | A dwindling Christian population battles fear and economic hardship. (March 10, 2008)
The Middle East's Faithful Are Breathing Fine | A response to David Aikman. (January 17, 2008)
Is Life Worth Living Before Death? | Dwelling in the Holy Land has become a curse for many of its inhabitants. (January 1, 2008)
Suffocating the Faithful | Will the last Mideast church leader be sure to turn off the lights? (December 17, 2007)
Q&A: Karekin II | The leader of the Armenian Apostolic Church, Karekin II visited the U.S. in October to support a resolution condemning Turkey's 1915-1917 Armenian genocide. (November 26, 2007)
What Iraq's Christians Need | Two strategies to build up the church in the war-weary nation. A Christianity Today editorial. (January 22, 2007)
Fleeing Nineveh | Threatened by persistent violence, Assyrian Christians in Iraq want to govern themselves. (December, 18, 2006)
Reflections from a Messianic Jew in Israel | When questions are too hard to answer, we must still be about our Father's business. (August 31, 2006)
The Christian Message in Lebanon | Journalist Rami Khouri on how the church can foster peace in a troubled region. (August 24, 2007)
Article continues below
A Precarious Calm | A year after the July 2006 war, Lebanon's Christians face a murky future. (June 25, 2007)
The Colors of Lebanon | What would real peace mean? (February 7, 2007)
The 'Jesus Manifesto' for Lebanon | Rebuilding the soul of a shattered nation on the brink of civil war. (February 7, 2007)
Love in the Land of Enmity | The local joke is that Gaza is hell. But that doesn't seem to deter ministry there. (June 17, 2005)
Orthodox Unity … | Autonomous Orthodoxy isn't an oxymoron. It's the fulfillment of a different kind of American dream. (July 1, 2004)
Daring to Dream Again | Chaldean Christians connect with other believers. (August 1, 2003)
Death Watch | One of the world's earliest Christian cultures totters on the edge of extinction. (January 1, 2003)
Have something to add about this? See something we missed? Share your feedback here.
Our digital archives are a work in progress. Let us know if corrections need to be made.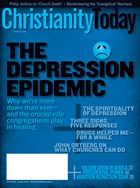 This article is from the March 2009 issue.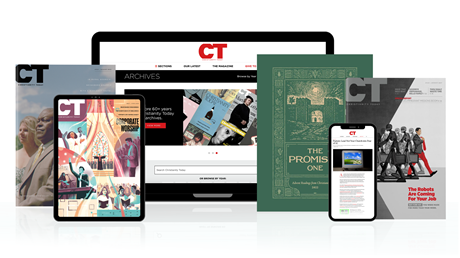 Annual & Monthly subscriptions available.
Print & Digital Issues of CT magazine
Complete access to every article on ChristianityToday.com
Unlimited access to 65+ years of CT's online archives
Member-only special issues
Subscribe
God in Gaza
God in Gaza