Several times a week, Max McLean does something that most would want to avoid—forever.
He goes to hell. On purpose. And he has a devil of a good time doing it.
McLean, you see, is the eponymous star of The Screwtape Letters, a stage adaptation of C. S. Lewis's classic that has played to sold-out audiences over the last year and wowed critics in New York, Washington, D.C., and, most recently, Chicago.
For the part, McLean slicks back his silvery hair, dons a colorful smoking jacket, and—from a stage short on props but clearly representing a corner of the underworld—becomes a demon. Specifically, as Lewis put it, "His Abysmal Sublimity Screwtape, Under Secretary of the Satanic Lowerarchy." For 90 minutes, McLean dictates—with precise articulation to his wordless assistant, Toadpipe—those infamous instructional letters addressed to his nephew, Wormwood, a junior demon who is trying to lead his "patient," a new Christian, into temptation.
Lewis wrote that composing Screwtape had been a daunting task: "I never wrote with less enjoyment. … The strain produced a sort of spiritual cramp. The world into which I had to project myself while I spoke through Screwtape was all dust, grit, thirst, and itch. Every trace of beauty, freshness, and geniality had to be excluded. It almost smothered me before I was done."
McLean understands why Lewis, as the author, would feel that way. But as an actor, McLean feels nothing of the sort when he morphs into the character.
"It's really fun to play," he says with almost as much relish as when he's on stage. "I hate to admit it, but it really is. It's part Noel Coward, part Hannibal Lecter, part Iago in Shakespeare's Othello. One reviewer said that what I do is part ham actor, part psychologist, and part anarchist.
"I can see why Lewis saw it as all 'dust and grit,' because he's doing the real hard digging of creative work. But what I'm doing is interpretive work, so I don't have to dig that hard. That's probably why it's so fun to play."
Critics have noticed. The Wall Street Journal proclaimed it "one hell of a good show," saying that McLean is "delightfully repulsive." The Chicago Tribune: "A very smart, crystal clear, and honestly intended reading of Lewis's richly rewarding prose by the compelling McLean." The Washington Post: "Screwtape swaggers … Sometimes he paces in irritation, biting off his words with disdain; sometimes he flings his arms about, snarling and bellowing as he gets carried away by his own Mephistophelean passions." And National Review: "[McLean] is both charming and gruesome. … An outstanding piece of work."
Giving a Voice to Scripture
McLean has mostly earned his living with his fabulous voice, having recorded three audio versions—New International, King James, and English Standard—of the Listener's Bible. He also hosts the daily radio program Listen to the Bible, which airs on over 670 radio affiliates worldwide.
McLean's love for God's Word began when he became a Christian, just out of college in 1976. His family was in Germany, where his father, a military man, was stationed. McLean started attending a nearby English-speaking Baptist church, "not because I was interested in anything religious," but because he was interested in a young woman there. (That woman, Sharon, has now been his wife for 32 years.)
Soon, McLean began attending a Bible study, where his budding faith "crystallized" one night when he read the Book of John in one sitting.
"I thought Jesus was going to come right out of the pages," he says now. "It was amazing, even though my faith was nascent. The book was so vivid. Particularly, I was emotionally distraught during the Crucifixion, and I had this overwhelming joy at the Resurrection. And I knew my life would never be the same."
McLean wasn't sure how to incorporate his newfound faith into his love for drama. But while attending a missions conference at what was then his home church—a Christian and Missionary Alliance congregation in New Jersey—he was swept away by the guest speaker.
"I thought a hurricane had just come through the fellowship hall," he says. "He was this very young evangelist whom very few people had heard of at the time: Ravi Zacharias."
McLean introduced himself, and soon enrolled at Alliance Theological Seminary, where Zacharias was teaching at the time. McLean says Zacharias "kind of took me under his wing" and encouraged him to use his theatrical skills in ministry.
"It was like an event waiting to happen," says McLean, who ended up doing one-man dramatic presentations in churches based on various books of the Bible.
"I memorized Mark's gospel," says McLean, now a member of Tim Keller's Redeemer Presbyterian Church in New York. "I memorized Acts, Philippians, Genesis, and I would do them in churches. I was on the road 200 nights a year."
One of those nights in the mid-1990s, when he was performing the Book of Genesis, a playwright named Jeffrey Fiske was in the audience. Fiske later e-mailed McLean to say he thought McLean would make a good Screwtape.
"I didn't know if that was a compliment or not," McLean jokes. But he was intrigued by the idea, so he and Fiske stayed in touch.
Screwtape Takes Shape
McLean had founded Fellowship for the Performing Arts (FPA, based in McLean's hometown of Morristown, New Jersey), whose mission is "to produce the Bible and classic Christian literature through theatre, audio products, and radio." But when he met Fiske, McLean had yet to do anything beyond the pages of Scripture, so Screwtape seemed a good place to start.
Fiske and McLean adapted the book for the stage; Fiske, now artistic director for FPA, also directs the Screwtape production.
Fiske says writing a play "about a man writing letters" was a challenge.
"The first step was to find the drama within the novel," he says. "What is Screwtape's objective, and what does he do to succeed in that objective? The second step was to find all the action. On the surface it's simply a demon writing a series of letters, but there is actually quite a lot of action revealed in those letters. The third step was to find the humor in the work. Lewis provides a lot of wit, but we were able to find many more opportunities for humor once we had the characters on stage."
The play's second character, Toadpipe, is critical to Screwtape's success, says McLean. A wordless demon who only snarls and whines, Toadpipe not only takes dictation, but also provides much humor through physical comedy, often mocking Wormwood's patient, the young Christian they are trying to lead astray.
But it's clearly McLean's show, and Fiske says there couldn't be anyone better in the role.
"It really plays as a one-man show," he says. "It takes an actor with a special gift to carry a one-man show, and Max has performed one-man shows for decades. He also has a deep understanding of the theological views Lewis presents. This allows Max to explore more subtleties than most actors would be able to find, and to give the audience a more profound experience."
Spiritual Battles
That theological understanding has also helped McLean be more cognizant of the spiritual battles taking place around him—in his case, literally behind the scenes.
"I am so much more aware of Satan than I've ever been before," he says. "He's very real, and the demonic world is very real. It's like I know who the Enemy is now, so my prayer life has become much stronger."
McLean also appreciates Lewis's cautions in the preface to Screwtape: "There are two equal and opposite errors into which our race can fall about the devils," Lewis wrote. "One is to disbelieve in their existence. The other is to believe, and to feel an excessive and unhealthy interest in them."
The actor is careful not to land at either extreme, but to retain a "healthy interest" in the spiritual world, leading to a better understanding of himself—and to a stronger faith.
"Acting includes looking at your own personal experiences and bringing that out," McLean says. "I don't have to look too far to find all that stuff in me—my own pride and tendency toward cynicism. Working on Screwtape has had a profound impact on me in terms of understanding the influences in my own life. It's really made me examine myself more closely.
"I see [spiritual warfare] like an athletic contest in many ways, which I didn't see before doing Screwtape. If you have a big game on Saturday against a really tough opponent, you're going to prepare much harder. I think when you don't have that image in mind—seeing Satan as an opponent—it can lead to a laxness. So I'm much more motivated to trust Christ, because I can't defeat Satan on my own."
But he sure can carry a show, because on stage, he's devilishly good.
Mark Moring is a CT associate editor. McLean and FPA are looking for the next venue for Screwtape, likely New York or Los Angeles. They are also developing a script based on Lewis's Perelandra.
Related Elsewhere:
For more information about Max McLean, check The Screwtape Letters and Listen to the Bible.
Christianity Today has more reviews of books, movies, music and other entertainment.
Have something to add about this? See something we missed? Share your feedback here.
Our digital archives are a work in progress. Let us know if corrections need to be made.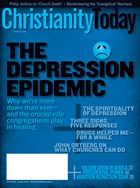 This article is from the March 2009 issue.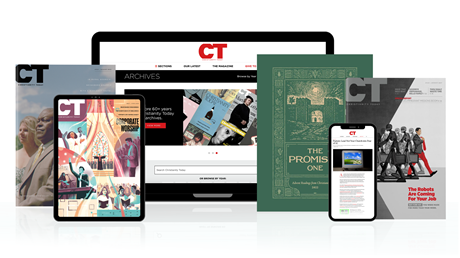 Subscribe to Christianity Today and get access to this article plus 65+ years of archives.
Home delivery of CT magazine
Complete access to articles on ChristianityToday.com
Over 120 years of magazine archives plus full access to all of CT's online archives
Subscribe Now
Devilish and Divine
Devilish and Divine