On the surface, it sounds like a healthy company was rewarding its best and brightest. Over 400 employees recently received bonuses. Three-fourths of the company received more than $100,000. Fifty-one employees received $1 to $2 million; fifteen received more that $2 million, and six received $4 million. The highest bonus stood at $6.4 million.
Bonuses.
That's on top of a salary we can assume is decent to begin with, given the size of the company. But, hey, this is capitalism. And you reward people for raising the bottom line, making stockholders richer, offering services — in this case, insurance — that betters the lives of your customers and society.
Except for the fact that these bonuses were handed out to executives of a company on the verge of collapse, one that has lost more money in three months — $62 billion in the last quarter alone — than most of us would see in three lifetimes. Bonuses given in a company whose financial troubles are not only inflicting pain and distress on millions of investors, but are also threatening to take down a significant portion of the economy.
I admit I don't comprehend exactly what the insurance behemoth AIG did to get itself and thus the rest of us in trouble. Something about "credit default swaps," what some are calling "exotic derivatives." No matter the explanation, everyone seems to agree: AIG executives made foolish decisions, and the company has no one to blame but itself for its collapse. As Edward M. Liddy, the government-appointed chairman and chief executive of AIG, put it, the company has made mistakes "on a scale few could have ever imagined possible." Who can understand it?
Like most people, I wince at rewarding incompetence. But I also get the idea ...
1
SoulWork
In "SoulWork," Mark Galli brings news, Christian theology, and spiritual direction together to explore what it means to be formed spiritually in the image of Jesus Christ.
Mark Galli is former editor in chief of Christianity Today and author, most recently, of Karl Barth: An Introductory Biography for Evangelicals.
Previous SoulWork Columns: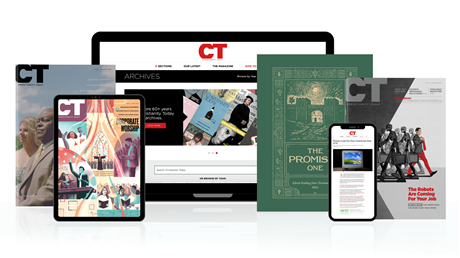 Subscribe to Christianity Today and get access to this article plus 60+ years of archives.
Home delivery of CT magazine
Complete access to articles on ChristianityToday.com
Over 120 years of magazine archives plus full access to all of CT's online archives
Subscribe Now
The Scandal of the AIG Bonuses
The Scandal of the AIG Bonuses