true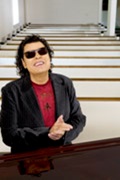 Between forty chart-topping singles, seven Grammy Awards, and four Academy of Country Music Awards, 66-year-old Ronnie Milsap is one of the most decorated stars of his genre. But that illustrious career almost never happened. Born blind, Milsap was abandoned by his mother and told that his blindness was a curse from God. But Milsap trusted in God nonetheless, and went on to attend school, aiming to become a lawyer—but he couldn't shake the music bug, and with a nudge from Ray Charles, Milsap ended up on studios and stages rather than in the courtroom. Now that Milsap is releasing his first-ever Christian collection—Then Sings My Soul: 24 Favorite Hymns & Gospel Songs (Star Song/EMI)—we thought it'd be a good time to catch up with the legend and talk about his rocky childhood, an enduring faith, and his latest project.
What is your recollection of your young childhood?
Ronnie Milsap: I remember my uncle and my father telling me that my mother didn't want me because I was blind. She thought being blind was a disgrace and a punishment from God. I understand that a lot of young mothers probably wouldn't know what to do in that situation, but over your life you learn to forgive everything.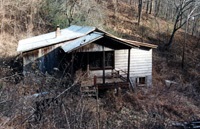 [After my mother abandoned me], I grew up with my grandparents in a very small house in the mountains of western North Carolina. There was a lot of love there, and they took me to church, which was the first time I learned I could memorize music very quickly. Also, the radio played a big role early in my life. I think I first took it apart when I was three or four because I was so interested in how it worked!
Eventually I was sent to a school for the blind in Raleigh, North Carolina when I was six, which is when I discovered I had an aptitude for music. When I was seven, I was playing violin, and at eight, was playing piano. I had something like twelve years of classical training in addition to academic studies.
You've spoken before about being afraid to go to that school because it felt like Joseph being sold into slavery by his brothers.
Milsap: I felt that way because [of being told blindness was a punishment]. On my first day, my family had all gone home, and I thought, "Well, here I am all alone." I was only six years old, and I didn't know what exactly was going on. But once I met friends, I started feeling part of the group. When you're very young, it takes a while to adapt to that, but the classes were small, and the individual attention from the teachers was incredible. I remember every teacher I had there, from high school into law school, which was my original path because they didn't want me to study music.
Why didn't they want you to pursue music?
Milsap: They said, "You can't do that, because typically as a blind musician you will fail. You'll wind up out on the street and become a liability to the state. Plus you've made such great grades academically, you can have a scholarship wherever you want to go."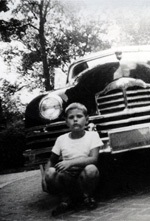 So I was going to be a lawyer. But then I went to a Ray Charles concert in Atlanta when I was in college, and I was brought backstage to Ray's dressing room. I got to meet him, explained what a mentor he was to me, and told him about my dilemma. There was a piano in the dressing room, so he said, "Will you play me something?" I played three songs. He said, "Well, son, you can be lawyer if want to, but you have a lot of music in your heart and if I were you, I'd follow what my heart tells me to do!" I felt like that was an endorsement from Ray Charles and I started looking around that summer for opportunities to play.
I've heard that people in the church told you that if you had enough faith, you'd be cured of your blindness.
Milsap: That's true. My grandparents never told me that, but certain members of the church did, and they wanted to drive me to healing meetings. I was told all I'd have to have is the faith of a mustard seed, but I was not healed. What was a little disappointing was how nice they were to me when they took to me to the tent meetings, and how disconnected from me they grew when I wasn't healed.
[At the school for the blind], it helped to talk with other blind students about that. Maybe there are miracles, but none of those happened for me. But school gave me the tools and instilled in me the will to build the skills and make my own life.
Were you mad at God? Or at others for treating you that way?
Milsap: Maybe I was a little more benevolent than I should be to others, but no, I never did get angry. I felt like it wasn't meant to be. It's not my fault, it's not God's fault—it's nobody's fault! It wasn't God's will for me to be healed, but that did not change my faith any way whatsoever. And I did fine because of the friends around me. I was one of those crazy guys who actually loved school, and I still feel that way today. Education is the way to the future, and I always used it to look forward to whatever was next for me. By the time I was out of high school, I was typing 140 words a minute!
Do you have a computer and go online?
Milsap: Oh yeah! I have a laptop and seven computers around here for everything from typing a document or an e-mail to different programs to create music.
What about an iPod?
Milsap: I don't have an iPod, but I have an MP3 device, and I load it myself. It's a multi-purpose device called the Braille Plus, which also allows me to go wireless if I can find a connection, download books, and transfer documents to Braille. Technology really has come a long way!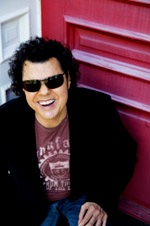 You've been making music for almost four decades. What took you so long to finally record your first gospel CD?
Milsap: My friends and people who know me would say, "Elvis recorded his first gospel album at 21," but I really have talked about this for years. I think you get into a model of doing one project after another, and then one concert season after another. I knew I was going to do this sometime, I just didn't know when. I thought the best thing to do is let God tell me when. So [last year] my producer and my wife, who I've been married to for 43 years, started working out a song list.
You've been quoted as being too shy to show the inside of your soul till now. How could you sing country music for so long without opening up your soul?
Milsap: I always say it's gotta be a song I identify with. I listen to hundreds of songs [in picking for a record] before I find one where I feel something. My musical experience has gone through all kinds, from classical to jazz to blues to rock to country—with country being the more successful. All I knew was I was gonna do [a gospel album] someday and I just didn't know when, but it was written in the stars to happen right now.
Some of your hit songs seemed to be revealing the real Ronnie Milsap. To what degree did you maybe hide behind those songs?
Milsap: Sometimes there's nowhere to run to and nowhere to hides, so there's a real joy in letting yourself go and singing these songs. It feels so inspirational to me. I've been singing "The Old Rugged Cross" for many years, but this is the first time I've recorded it. I've also been singing secular songs like "Stranger In My House" for many years. But now is now, and I live everything one day at a time. The fact that I'm still on the planet and able to still make music is such a miracle.
A lot of these songs—like "Amazing Grace" and "I'll Fly Away"—have been recorded many times. How do your interpretations will stand out?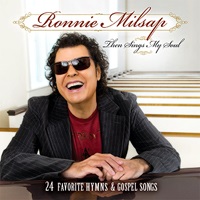 Milsap: I wanted to find a way to make them mine without giving up the integrity of the songs. Most of these have been in my memory since I was a child, and there are also three new songs on there. I knew all the old ones, but the new ones I had to study!
How do you hope the album will connect with both longtime fans and gospel audiences?
Milsap: I definitely think [longtime listeners] will see and hear a side of me they've never heard before. At this particular time, troubled times, I'm just saying I know what my belief system is and what my faith is. I truly believe that when folks hear my interpretation of these songs, they're gonna know that, feel that and identify with that.
I look forward when we start playing this album [in concert], though I don't know where that will lead. Maybe it will lead us to doing just gospel songs [in the show], but you'll also notice I took the liberty to pull some other songs out of pop culture, like [Ben E. King's] "Stand By Me" and "People Get Ready" by Curtis Mayfield. [As for gospel audiences] I hope that they believe what they hear, because it's real. It's really me at this time in my life, and I hope they will open their hearts and accept me.
Check out Milsap's official site, and buy/listen to his new album here.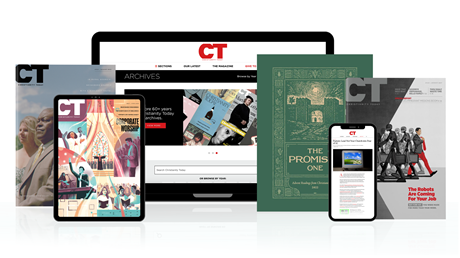 Subscribe to Christianity Today and get access to this article plus 65+ years of archives.
Home delivery of CT magazine
Complete access to articles on ChristianityToday.com
Over 120 years of magazine archives plus full access to all of CT's online archives
Subscribe Now
Blinded by the Light
Blinded by the Light