true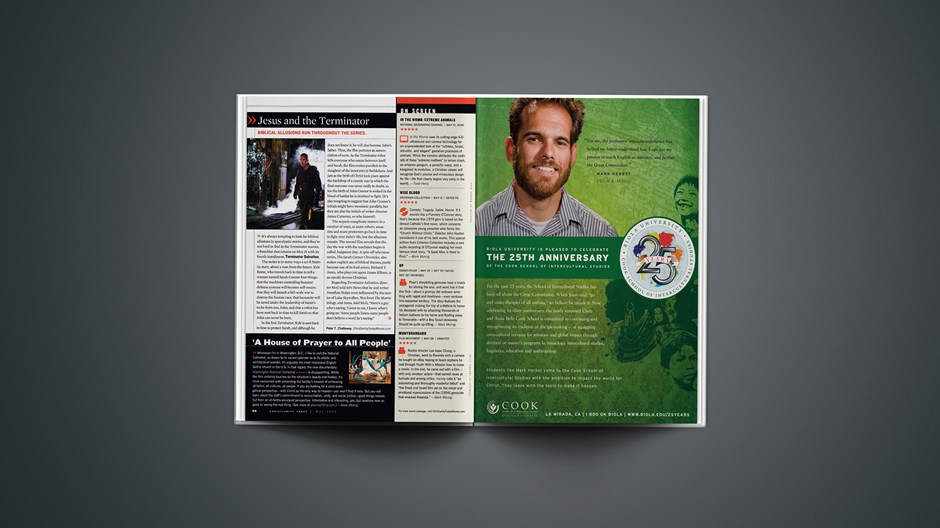 It's always tempting to look for biblical allusions in apocalyptic stories, and they're not hard to find in the Terminator movies, a franchise that returns on May 21 with its fourth installment, Terminator Salvation.
The series is in many ways a sci-fi Nativity story, about a man from the future, Kyle Reese, who travels back in time to tell a woman named Sarah Connor four things: that the machines controlling humans' defense systems will become self-aware; that they will launch a full-scale war to destroy the human race; that humanity will be saved under the leadership of Sarah's to-be-born son, John; and that a robot has been sent back in time to kill Sarah so that John can never be born.
In the first Terminator, Kyle is sent back in time to protect Sarah, and although he does not know it, he will also become John's father. Thus, the film portrays an annunciation of sorts. As the Terminator robot kills everyone who comes between itself and Sarah, the film evokes parallels to the slaughter of the innocents in Bethlehem. And just as the birth of Christ took place against the backdrop of a cosmic war in which the final outcome was never really in doubt, so too the birth of John Connor is soaked in the blood of battles he is destined to fight. (It's also tempting to suggest that John Connor's initials might have messianic parallels, but they are also the initials of writer-director James Cameron, so who knows?)
The sequels complicate matters in a number of ways, as more robotic assassins and more protectors go back in time to fight over John's life, but the allusions remain. The second film reveals that the day the war with the machines began is called Judgment Day. A spin-off television series, The Sarah Connor Chronicles, also makes explicit use of biblical themes, partly because one of its lead actors, Richard T. Jones, who plays fbi agent James Ellison, is an openly devout Christian.
Regarding Terminator Salvation, director McG told mtv News that he and writer Jonathan Nolan were influenced by the stories of Luke Skywalker, Neo from The Matrix trilogy, and Jesus. Said McG, "Here's a guy who's saying, 'Listen to me, I know what's going on.' Some people listen; some people don't believe a word he's saying."
Peter T. Chattaway, ChristianityTodayMovies.com
Related Elsewhere:
Terminator: Salvation opens tomorrow. Peter Chattaway wrote about Star Trek and Terminator comparisons and odds and ends for the Movies blog.
Have something to add about this? See something we missed? Share your feedback here.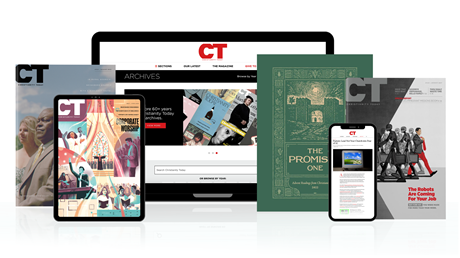 Subscribe to Christianity Today and get access to this article plus 65+ years of archives.
Home delivery of CT magazine
Complete access to articles on ChristianityToday.com
Over 120 years of magazine archives plus full access to all of CT's online archives
Subscribe Now
Jesus and the Terminator
Jesus and the Terminator