true
And the Levites who were musicians … were dressed in fine linen robes and stood at the east side of the altar playing cymbals, lyres, and harps. They were joined by 120 priests who were playing trumpets. The trumpeters and singers performed together in unison to praise and give thanks to the Lord. Accompanied by trumpets, cymbals, and other instruments, they raised their voices and praised the Lord with these words: "He is good! His faithful love endures forever!" At that moment a thick cloud filled the Temple of the Lord.
—2 Chronicles 5:12-14, New Living Translation
Even lifeless instruments like the flute or the harp must play the notes clearly, or no one will recognize the melody.
—1 Corinthians 14:7
Throughout Scripture, and other recorded history, music plays a major role in the human experience. The Bible documents music as a means of readying an army for battle (Ps. 68), inspiring people to worship (Ps. 100), evangelism (Rom. 15:9), prophecy (Is. 23), lament, testimony (Is. 27:1-3), and celebration (James 5:13).
The 18th century political philosopher Andrew Fletcher famously articulated a sentiment ascribed to many ancients when he said, "If a man were permitted to make all the ballads, he need not care who should make the laws of a nation." Great attention to the power of music as propaganda has been paid by leaders from Genghis Kahn and Adolph Hitler to modern American presidents.
There is an abundance of music created and used for entirely irreligious purposes—everything from seducing members of the opposite sex to selling room deodorizers, but I don't believe those secular uses can strip music of its essentially spiritual nature. It might not be "religious," in the most literal interpretation ...
1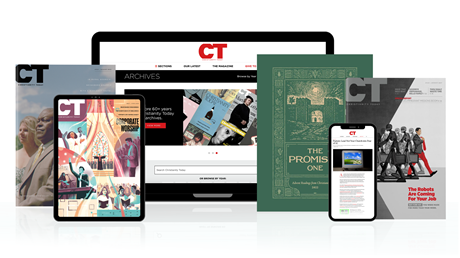 Subscribe to Christianity Today and get access to this article plus 65+ years of archives.
Home delivery of CT magazine
Complete access to articles on ChristianityToday.com
Over 120 years of magazine archives plus full access to all of CT's online archives
Subscribe Now
Secular or Sacred?
Secular or Sacred?