A New Christian Coalition?
Late last week, representatives from leading evangelical political advocacy groups unveiled "The Manhattan Declaration," a call for Christian unity on issues of life, marriage, and religious liberty. The coalition of advocacy groups and ministries cut across Christian traditions but did not include many leaders from what some consider the Christian Right's old guard.
Chuck Colson, who led the declaration's creation, called it "a wake-up call—a call to conscience—for the church" and a "crystal-clear message to civil authorities that we will not, under any circumstances, stand idly by as our religious freedom comes under assault."
The declaration, which now has over 20,000 signatures, begins with a reminder of the church's non-cooperation with injustice, tyranny, and oppression. It then states that today, this non-cooperation must include the protection of life, marriage, and religious liberty.
Colson told Christianity Today that these issues "are foundational to a Christian perspective and society. It was important for us to ground all of our moral concerns in the three foundational truths."
"We argue that there is a hierarchy of issues," Colson told The New York Times, "A lot of the younger evangelicals say they're all alike. We're hoping to educate them that these are the three most important issues."
The Manhattan Declaration is noteworthy for both the leaders who signed it and those who did not.
The declaration has received national attention because, in addition to many American evangelical leaders, its signatories include nine Catholic archbishops, the president of the Catholic League, the primate of the Anglican Church of Nigeria, and the primate of the Orthodox Church in America.
However, notably absent are leaders from political groups seen by many as the "Christian Right," including the American Family Association, American Center for Law and Justice, Concerned Women for America, and Traditional Values Coalition. The John Hancocks of Christian Broadcasting Network founder Pat Robertson and Sojourners founder Jim Wallis are also missing.
It is not clear whether these groups turned down an invitation to join the coalition or were not invited.
Leaders of other political advocacy groups gave their own interpretations of the document. For Ron Sider of Evangelicals for Social Action, the document did not present a hierarchy of issues but places the protection of life, marriage, and religious freedom alongside the church's historical work against poverty, racism, and promoting the dignity of women.
"I agree strongly with the Manhattan Declaration, that the sanctity of human life, the historical definition of marriage, and robust religious freedom are under serious threat at this point in our history," Sider said in a statement. "The Manhattan Declaration does NOT say that these are the most important moral issues of our time. It only says that these are crucial moral issues."
Faith in Public Life, which did not sign the declaration, questioned "why Colson would think re-releasing existing arguments about an already clearly defined platform will win over young Christians." It pointed to its study of younger evangelicals, which finds they are more tolerant of same-sex marriage and consider economic issues and health care as important as abortion (though young evangelicals are more pro-life than older evangelicals).
Family Research Council President Tony Perkins said that the declaration is a proactive stand for religious freedom. "At the heart of the Manhattan Declaration is a very significant message from Christian leaders that they will not wait to respond to efforts that would limit or curtail religious liberty in America," said Perkins.
Richard Land of the ERLC called the declaration "a sterling and forthright declaration of first principles. To paraphrase Martin Luther: Here we stand; we can do no other."
Focus on the Family President Jim Daly saw the document as a religious as much as political document. "What this declaration is saying," Daly said, "is if you want a fulfilling, rewarding, joyful, peaceful life, then embrace Jesus Christ as your Savior."
Editor's note: David Neff, editor in chief of Christianity Today was among the original signers of the Manhattan Declaration. Timothy George, dean of Beeson Divinity School of Samford University and a Christianity Today senior editor, helped draft the declaration.
The Politics of Xmas
Some groups appear to be gearing up for the day after Thanksgiving—or Black Friday, the biggest shopping day of the year.
The American Family Association (AFA) is selling buttons and 5 1/2 inch glossy stickers that say, "God's Gift. Merry Christmas." The gifts also include the AFA's website address. Buttons are available in packs of as few as ten, in "church packets," or bundled with a Sonic Flood Christmas CD. The buttons replace last year's buttons, which said, "It's OK to say Merry Christmas."
AFA also provides a list of top retailers divided into three groups: "FOR Christmas," "Marginalizing Christmas," and "AGAINST Christmas." Retailers that are "AGAINST Christmas" include Office Depot and the Home Shopping Network.
Of those on the naughty list, AFA is calling for a boycott of Gap, Inc., which includes Gap, Old Navy, and Banana Republic.
"The Gap is censoring the word Christmas, pure and simple. Yet the company wants all the people who celebrate Christmas to do their shopping at its stores?" AFA says. "Until Gap proves it recognizes Christmas by using it in their newspaper, radio, television advertising or in-store signage, the boycott will be promoted."
However, a recent ad by Gap mentions Christmas along with Hanukkah, Kwanzaa, and Solstice. Technically, this should be enough to break the boycott. So, the AFA is conducting a poll asking whether the boycott should continue now that the Gap has a commercial with "a cavalier approach to Christmas" that "compares Christmas to the pagan holiday called 'Solstice' … celebrated by Wiccans who practice witchcraft!"
The results of the survey have not been released.
Last year, Focus on the Family Action had its own naughty and nice lists. This year, it is putting the reviewing power in your hands.
On Monday, Focus Action launched its new website, StandForChristmas.com. The website allows consumers to rate retailers based on their experiences in the stores or with their advertisements. The website will allow people to make comments and contact stores directly.
Unlike AFA, Focus Action does not boycott stores. Instead, it wants to build positive relationships with retailers "so that they understand that people want the reason for the season of gift buying to be part of their messaging," said Carrie Gordon Earll of Focus Action.
Faith in Public Life's holiday campaign, "Home for the Holidays," is a nationwide call with Interfaith Immigration Coalition for comprehensive immigration reform, organizing events and sending postcards to members of Congress.
"As a person of faith," the postcard reads, "every day I see the unacceptable consequences of our broken immigration system through the separation of families and the escalation of fear in our congregations and communities. This holiday season, you can help keep families together by supporting comprehensive immigration reform."
Evangelicals for Social Action (ESA) points people toward a local event in Philadelphia, "Peace on Earth and the Politics of Christmas," which will examine how the nativity stories in the gospels "express core biblical themes of justice and liberation." ESA describes this as "a perfect event for Advent."
Concerned Women of America (CWA) is eschewing politics by beginning the season with a day of prayer and fasting for repentance.
"Before we get caught up in the season of busy-ness, let us be grateful and prepare for Advent," Wendy Wright, president of CWA wrote in an e-mail. "Elections are over; let's turn partisan prayers into prayers of personal repentance. When we ask for God's mercy for our country, let's ask His forgiveness for our sins as individuals. … Join with us as we repent and seek God on behalf of our nation."
One of the longest-running Christmas programs run by an advocacy group is Angel Tree, Prison Fellowship and BreakPoint's ministry for children of prisoners. Begun when it helped just over 500 children in 1982, Angel Tree has since delivered gifts to 6 million children whose parents are incarcerated. It expects to deliver gifts to 400,000 children this Christmas.
Related Elsewhere:
Earlier Political Advocacy Trackers include:
Will Abortion Derail Health Care Reform? | The Senate moves closer to a vote on health care reform, groups argue over presidential appointments, and the Family Research Council issues a correction. (November 20, 2009)
Fear of Muslims and Fear of Bigotry | As Congress took most of the week off for Veterans Day, groups reacted to the tragedy at Fort Hood and a surprise pro-life victory in the health care debate. (November 11, 2009)
After Election Day, the Vote Everyone Has Been Waiting For | Tuesday brought big news on same-sex unions and the election outcomes of conservative candidates, but all eyes are now on the health-care bill. (November 6, 2009)
Health Care Cacophony | Plus: D.C. debates gay marriage, President Obama approves a new hate crimes law, and other issues advocacy groups were talking about this week. (October 30, 2009)
Christianity Today also follows political developments on the politics blog.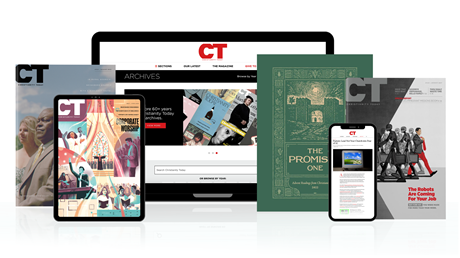 Annual & Monthly subscriptions available.
Print & Digital Issues of CT magazine
Complete access to every article on ChristianityToday.com
Unlimited access to 65+ years of CT's online archives
Member-only special issues
Subscribe
What Does the Manhattan Declaration Really Mean?
What Does the Manhattan Declaration Really Mean?