When it comes to the chance for those with genetic defects to live, the news has not been good on either side of the Atlantic. Last week's Telegraph reported that of all women in the U.K. who find out through prenatal testing that their baby will have Down syndrome, about 90 percent choose to have an abortion. And yesterday, ABC News reported a near-identical rate among women in the U.S.: 92 percent of those who find out their child will have the chromosomal defect decide to abort. One geneticist at Children's Hospital Boston found that, without prenatal testing, the number of Down syndrome births would have increased by 34 percent between 1989 and 2005. Instead, the number of Down syndrome births has dropped by 15 percent over that time.
Upon hearing such news, I remembered Ellen and Al Hsu (pronounced shee), a Christian couple who works at InterVarsity Press in Downers Grove, Illinois, and who faced the same situation as the women above. This is Ellen's story of Elijah, their 4-year-old with Down syndrome, as originally told on their family blog, Team Hsu.
—/
I gazed in wonder at the blurry form on the screen. "Hi, Baby," I whispered. The image of our baby was much clearer on the level-two ultrasound. The technician rolled the ultrasound wand over my growing abdomen, and I marveled as I watched our son squirm and suck his thumb. A new life forming within me.
Our OB/GYN had referred us for a level-two ultrasound after he noticed choroid plexus cysts on our baby's brain during the standard 20-week ultrasound. I was anxious about what the maternal health specialist might find. We knew a couple whose ultrasound also had showed choroids plexus cysts, but whose baby was perfectly fine when he was born. We had spent the past ...
1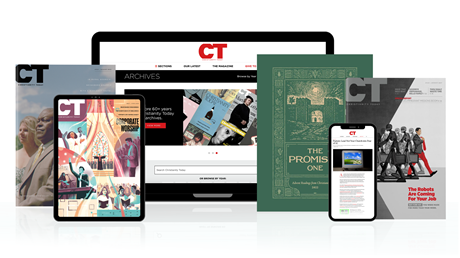 Subscribe to Christianity Today and get access to this article plus 65+ years of archives.
Home delivery of CT magazine
Complete access to articles on ChristianityToday.com
Over 120 years of magazine archives plus full access to all of CT's online archives
Subscribe Now
The Day We Let Our Son Live
The Day We Let Our Son Live