Shawn Cossin completed his bachelor's degree in Christian education at Wheaton College in 1993. After that, he became a military police officer in the U.S. Army. Eventually returning to his native Pennsylvania, Cossin became a state trooper—and a youth pastor at Sandy Lake Wesleyan Church.
In time, the church promoted Cossin to assistant pastor, and he felt pulled to enter full-time ministry, though he had never attended seminary. He imagined it would be impractical to quit both jobs, uproot his wife and two young sons, and immerse himself in studies on a residential campus for up to three years to earn a coveted ministerial degree.
But Indiana Wesleyan University provided another option: stay home, keep working, and earn a master of arts in ministry online. Cossin enrolled in the Marion, Indiana-based school in 2004.
"I was a bit skeptical of the viability of the program when I started," says Cossin, 38. "I had no qualms about the school itself. But at Wheaton I had such spiritual growth because of significant interaction with professors."
Cossin quickly adjusted his learning paradigm. Indiana Wesleyan's cohort model, where 20 or so students go through the program together, required Cossin to share ministry experiences with others.
"The online program moved me beyond my comfort zone and almost forced me to engage not only professors in conversation but also classmates with my own thoughts." Cossin graduated in 2007 and became the lead pastor of Sandy Lake Wesleyan.
Cossin admits that obtaining a degree online requires great self-discipline for those working full-time. But as a church staff member already, he found that he could immediately apply the information he learned. It also helped that Cossin's wife, Beth, obtained her master's degree from Indiana Wesleyan's program simultaneously. Today she is formation and missions pastor at Sandy Lake Wesleyan, which has grown from 400 attendees to 650 since her husband became lead pastor.
Indiana Wesleyan's program has been so successful that in August 2009 it launched Wesley Seminary, whose 30 online divinity students joined the 170 onsite students in its existing ministry master's program. The online seminary hopes to bump up the number of Wesleyan pastors with seminary training. Right now, just 15 percent are seminary-trained. Online technology is making it easier and more affordable to train more ministry leaders more comprehensively. These leaders, in turn, are better on the job.
Hockey Stick Growth
Across the board, online technology is dramatically changing the landscape of undergraduate- and graduate-level education, including for many of the 234 American and Canadian members of the Association of Theological Schools (ATS).
The Babson Survey Research Group, which assesses all post-secondary education, reported in its Learning on Demand survey that "online enrollments have continued to grow at rates far in excess of the total higher education student population, with the most recent data demonstrating no signs of slowing." The January report notes the following:
4.6 million students took at least one online course at a post-secondary institution in fall 2008. About 644,000 of those students took graduate-level courses.
Online education has been growing at a compound annual rate of 19 percent.
Online enrollment now represents 25 percent of the 18.2 million students enrolled in higher education.
Student demand for online courses is now greater than demand for corresponding face-to-face courses.
At seminaries, online ministry degree programs are tapping into a storehouse of pent-up demand. Those who once dismissed the possibility of full-time ministry can pursue dreams without making drastic changes and piling up a crushing loan debt. Students avoid the expense of moving on or near campus—or of commuting daily for three or four years. Congregations retain valuable ministry workers as they learn more.
Expanding Access
Among ATS institutions, 102 schools now offer some kind of distance or online education. "Just about every institution is looking to expand online capabilities and capacities to reach students beyond their geographic boundaries," says Gregory W. Bourgond, director of strategy for online education at Bethel Seminary in St. Paul, Minnesota.
Online distance education greatly increases the pool of potential students of all kinds: the traditional, under-age-30 divinity student, currently employed pastors, lay program staff at churches, and educational and parachurch leaders.
Distance education at Gordon-Conwell Theological Seminary has been around in one form or another for two decades. Starting in 2004, students at the South Hamilton, Massachusetts, school may take up to one-third of their education through online classes, including Hebrew and Greek.
"Our online program is designed to supplement our residential program," says David Horn, director of Gordon-Conwell's Semlink program. "You cannot take a fully online program with us, and that's by conviction. Theological preparation for ministry really does need substantial face time."
"As in the business world, where some of the most successful retailers [use a] brick-and-click model, there are great advantages to having both in seminary," says Robert Freeman, associate dean for distance learning and a full-time distance learning faculty member of Fuller Theological Seminary.
Fuller, largely a commuter seminary, began offering distance learning more than 30 years ago. In December 2009, Kevin D. Osborn became Fuller's first executive director of distributed learning. One of his primary challenges is to get all full-time instructors to teach at least one of their classes online by 2015.
"Fuller wants to blow the doors open to people who haven't had access to theological education before, to give access to people who can't move," Osborn says. "For those who don't want to leave the context in which they are serving, online theological education gives them a chance to be spiritually formed in their service context."
Dallas Theological Seminary started with one online course in 2003 and now has two dozen, with 1,000 students total, according to Bob Abegg, director of online and external studies. The nondenominational seminary has 20 faculty directly involved in online education, plus a host of graduate teaching assistants and adjuncts.
Jennifer Woodruff Tait is an adjunct professor in the distance education program at Asbury Theological Seminary in Wilmore, Kentucky, and three other schools.
"Online teaching forces you to think about pedagogical issues more intentionally," says Woodruff Tait, who lives in Huntington, Indiana. "So much happens in the discussion. There's a high degree of intentional interaction."
New (Online) Wineskins
If online seminary education is the wave of the future, Rockbridge Seminary may be ahead of the curve. The nondenominational school, with business offices in Springfield, Missouri, is the nation's first online-only seminary. Its enrollment is growing at a compound annual rate of 29 percent.
"We have no intention of being residential," says President Daryl Eldridge, one of the school's three co-founders in 2004. "We have students scattered all over the world."
Well, in 10 countries anyway, plus in nearly every state. Rockbridge offers half a dozen eight-week terms a year and has 300 active students. Most take three or four terms annually en route to a master of divinity or master of ministry leadership.
The 54 professors in the pool of instructors all have doctorate degrees from accredited institutions. About one-third of the professors are full-time faculty at other schools. Most of the rest are pastors at churches, primarily Baptist.
Eldridge, who calls Rockbridge the "Southwest Airlines of seminary education," hopes the school can obtain regional accreditation by fall 2010, although under present guidelines, official recognition from ATS is impossible. Eldridge, a former Southwestern Baptist Theological Seminary faculty member, says 85 percent of the students are already in paid ministry positions.
Wes Bowen, 32, is minister of music and an elder at Center City Church in Springfield, Missouri. He expects to graduate in 2012, although it might be longer since Rockbridge allows students to take time off.
"I decided to go to seminary because I felt like God was using me in ministry roles, but I needed to do them more effectively," says Bowen, who manages a local LifeWay Christian bookstore. "Rockbridge allows me to continue serving in my church and to immediately apply the skills that I learn."
Quality Outcomes
The future of online education hangs on the question of whether the results are at least as good as traditional, face-to-face instruction.
The Learning on Demand survey shows that 53 percent of chief academic officers believe learning outcomes in online education are the same as in face-to-face instruction. But the line between in-person instruction and online instruction is starting to disappear. Higher education methods are evolving quickly as new instructional technologies develop. New forms of education include the traditional classroom enhanced with web-based technology, course instruction that blends online and face-to-face delivery, and all-online instruction.
ATS has placed upper limits on the number of online credit hours that a member school may offer in degree programs. For the divinity degree, 60 of 90 credit hours can be offered online.
But Daniel O. Aleshire, executive director of the Pittsburgh-based ATS, says the agency will start reviewing its residency requirements later this year. No changes will be implemented before 2012.
"At this point, the logic of ATS accrediting standards is the same," Aleshire says. "Face-to-face, person-to-person interaction is a critical part of ministerial education because it is a relational kind of work.
"If it's done well, [online] learning can be very effective. What we don't know is if all the learning that's necessary for good pastoral work can be learned that way."
Bethel Seminary's Bourgond believes online education "will always be one arrow in the quiver of options." He cautions that some students learn better in the classroom and that some subjects are taught more effectively in person.
One of the advantages for students taking classes via a computer is the low cost. While tuition per credit hour is generally the same in both arenas, the student saves money by not relocating, avoiding room and board, and remaining employed.
New Economics Drive Change
The Great Recession has hit seminary budgets hard, forcing some small schools to attempt radical changes to survive.
Starting in fall 2010, Lexington Theological Seminary (LTS) will shift from being a campus-based school to offering online courses with short, intensive on-campus supplemental classes. It's a radical move for the Christian Church (Disciples of Christ) school, founded in 1865. Residency for the 80 students who have not yet graduated will be phased out in May 2011.
Steven A. Monhollen, director of field education at LTS, says the seminary received 200 inquiries from potential applicants even before it began advertising on Facebook and Google. With real-estate values down, seminary officials aren't sure what will happen to the campus, which includes a research library jointly used by the University of Kentucky. Monhollen is certain that full-time LTS professors will need to be flexible.
"If a faculty member lives by the lecture, it will be a painful transition," Monhollen says. "Talking heads will be forbidden."
Still, Monhollen is hopeful that the school will emerge through economic difficulties.
"We had to start new things in the Great Depression to survive," he says. "At least we no longer have to be paid in poultry and vegetables."
John W. Kennedy is a contributing editor for Christianity Today.
Related Elsewhere:
Previous articles on seminaries and education include:
Seminary Plants | Megachurch pastors offer ministry training based in the local church. (August 12, 2009)
Seminaries in Peril | Government evaluation threatens training of Swedish pastors. (July 27, 2009)
Seminaries: Not Just for Pastors Anymore | Derek Cooper offers an insider's guide — and reflections on what schools need to do better. (February 9, 2009)
Have something to add about this? See something we missed? Share your feedback here.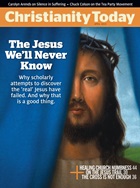 This article is from the April 2010 issue.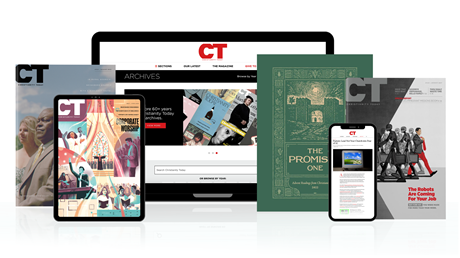 Subscribe to Christianity Today and get access to this article plus 65+ years of archives.
Home delivery of CT magazine
Complete access to articles on ChristianityToday.com
Over 120 years of magazine archives plus full access to all of CT's online archives
Subscribe Now
The iSeminary Cometh
The iSeminary Cometh