Many people have suffered spiritual abuse at the hands of what is sometimes called "worm theology." In this theology, God's holiness is set against our sinfulness to such a degree that the only appropriate response seems to be self-loathing. The name may come from a line in the Issac Watts hymn "Alas! and Did My Savior Bleed," which says "Would he devote that sacred head for such a worm as I?" The idea seems to be that only by abasing ourselves are we able to grasp and receive God's mercy. Churches taken with this view think it their job to induce guilt and shame, working people up into a state of such remorse and self-revulsion that they are compelled to repent and seek God's mercy.
This is a proven method for producing a powerful psychological experience, as the history of some types of revivalism shows. It also tends to produce a strange type of Christian, not one who is humble as much as one who is stuck in the mud of self-loathing. In case you hadn't heard, self-loathing is not a fruit of the Spirit.
Our instinct is to counter this approach with a theology of worth. This seems logical enough, but as I noted in my last column, it also leads to theological confusion of another sort. Then again, columns that question worth theology tend to produce their own confusion, as did mine. Some thought I might be advocating a type of worm theology. Well, such people should be deeply ashamed of themselves!
Just kidding! But it wouldn't hurt to look a little more deeply at these issues, since they are so confusing and so easily tend to misunderstanding.
For example, how is it that focusing on our worth, though it makes us feel good in the short run, is actually bad news in the long run?
First, we need to note that language of "worth" ...
1
SoulWork
In "SoulWork," Mark Galli brings news, Christian theology, and spiritual direction together to explore what it means to be formed spiritually in the image of Jesus Christ.
Mark Galli is former editor in chief of Christianity Today and author, most recently, of Karl Barth: An Introductory Biography for Evangelicals.
Previous SoulWork Columns: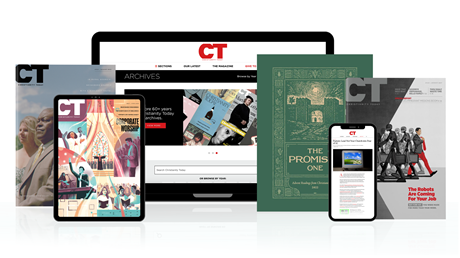 Subscribe to Christianity Today and get access to this article plus 65+ years of archives.
Home delivery of CT magazine
Complete access to articles on ChristianityToday.com
Over 120 years of magazine archives plus full access to all of CT's online archives
Subscribe Now
Asking the Right Question
Asking the Right Question