Dear Ms. Rice:
You don't know me, so please excuse the intrusion. I hope you won't think this too forward, but I read about your recent remarks about quitting Christianity:
For those who care, and I understand if you don't: Today I quit being a Christian. I'm out. I remain committed to Christ as always but not to being "Christian" or to being part of Christianity. It's simply impossible for me to "belong" to this quarrelsome, hostile, disputatious, and deservedly infamous group. For ten … years, I've tried. I've failed. I'm an outsider. My conscience will allow nothing else.
I respect your decision. I can't even count the number of times I've felt the exact same way, but I lacked the gumption to declare it as boldly as you have done. I simply went about muttering, wishing for everything that I belonged to a different clan. A more perfect community.
I don't attend a large church, but it's large enough that I don't know everyone by name or by story. Take that lady passing out the programs at the door. I don't know her at all. I don't know if she's married or lost the love of her life to a fiery plane crash during World War II. I don't know what sufferings life has brought her way. For all I know hers could be one of the dozens of names listed weekly in the "Praying for those diagnosed with cancer."
Sometimes it's a relief to not know people. It keeps a person from the obligation of sharing their sorrows or from the disappointment of discovering their failings.
That's the thing about being in relationship with others. I don't know about you, Ms. Rice, but I've found that to be true whether you are in relationship with people who belong to the clan of Christianity, or friends you made at the local Farmers' Market. Hang with ...
1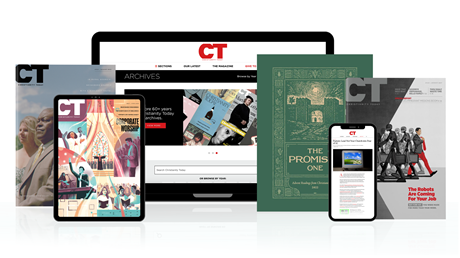 Subscribe to Christianity Today and get access to this article plus 65+ years of archives.
Home delivery of CT magazine
Complete access to articles on ChristianityToday.com
Over 120 years of magazine archives plus full access to all of CT's online archives
Subscribe Now
An Open Letter to Anne Rice
An Open Letter to Anne Rice