Eat Pray Love Book Club Discussion: Part 3
Perhaps because I was once a religious studies student, Eat, Pray, Love reminded me of William James's Varieties of Religious Experience—and, though, the two books have quite different forms, Gilbert's memoir raised problems similar, for me, to those encountered in James nearly ten years before.
Religious studies is the secular study of religion, so in my first graduate seminar, we examined various theories of religion, comparing insights and shortcomings. James took a more psychological approach, which I liked, but as I read page after page of the various anecdotes he recounts, there emerged a troubling elision between the positive and the negative, the joy-giving and the fear-inducing "religious experience." The failure to account for any possible difference in the cause behind such discordant experiences as some of those he recounted struck me as a major weakness in his catalog.
I, of course, was reading him through a Christian worldview, in which spiritual beings can be both good and bad. Thus, when I read those accounts, there was always a phenomenological question in the back of my mind: What caused this? Was this a "God sighting"? Or something else?
Gilbert's detailed recounting of her various spiritual experiences, from a lonely East Coast bathroom to the rooftop visions of India, prompted a similar reading dialogue. And she doesn't exactly discourage such assessments, more or less attributing the book's earliest spiritual encounters to a fairly Christian-sounding God. From there it gets muddy and murkier. But when she got to her time at the Indian ashram, and made a completely casual reference to the appearance of a snake image during meditation—this seen as a good thing—I was shocked.
It wasn't this surprising interpretation that took me aback as it was the total lack of qualification or contextualization of a view that certainly isn't the only take on such images. Elsewhere in the book, she spends more time responding to anticipated reader objections to some point of view she's taken on spiritual matters, but here there was nothing—not even a suggestion that some might, at minimum, be surprised by her spin on snakes.
For a woman who began by talking about Christian notions of the divine to describe snake imagery as positive, without once acknowledging how the same are perceived in other traditions—like, say, the Christianity referenced before—astonished me. Admittedly, Gilbert aims at something quite different from scholarship on religion, but I still find it strange she wouldn't even mention the starkly different interpretations of the same imagery and why she chose the one view over others, or why her view may even have changed.
But, as we also learned in grad school, it's not fair to criticize a book for something its author didn't set out to do. And while Eat Pray Love is very much a memoir of searching, its aim seems less to find the force behind certain experiences than it is restoration of the self and the capacity to experience life. If that were Gilbert's aim, though, there are enough hints of C. S. Lewis's Hound of Heaven in the book to leave me hopeful she may yet find herself in a much bigger, grander story than she yet realizes.
Anna Broadway is a writer and web editor living in the San Francisco Bay area. She is the author of Sexless in the City: A Memoir of Reluctant Chastity. She has written for Her.meneutics about Mel Gibson and dating.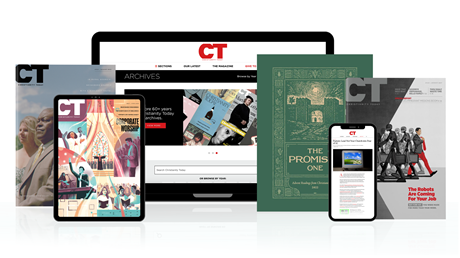 Subscribe to Christianity Today and get access to this article plus 65+ years of archives.
Home delivery of CT magazine
Complete access to articles on ChristianityToday.com
Over 120 years of magazine archives plus full access to all of CT's online archives
Subscribe Now
Snakes on a (Spiritual) Plane
Snakes on a (Spiritual) Plane