true
Discussion Starter: Christmas
The U.S. Supreme Court recently refused to consider a challenge to a ban on religious carols in public schools. The decision underscored how singing "songs of good cheer" can be complicated. Some Christians believe that leading up to Christmas, churches should not sing carols that celebrate the birth of Christ. Others question the theology of some carols.
"Music leaders have a responsibility for the lyrical content of their selections, but they also recognize that music serves a different function than preaching. I tend to consider cases of questionable lyrics under a number of categories. … Some carols have odd or misleading lyrics, such as 'no crying he makes' from 'Away in a Manger.' This lyric misses a key aspect of the Incarnation: Jesus entered into our suffering. We don't sing that carol, but have instrumental arrangements of the melody."
Tom Jennings, director of worship and arts, Redeemer Presbyterian Church
"Only with great care. For thousands, carols will be their only link with a church. At the same time, sentimentality is perhaps the single most dangerous feature of our Church and culture—and the sentimental air is never thicker than at Christmas. The Incarnation is messy, dirty, and resonates with the crucifixion. We need a new wave of carol writing that can gradually swill out the nonsense and catch the piercing, joy-through-pain refrains of the New Testament."
Jeremy Begbie, professor of theology, Duke Divinity School
"The time we set aside for corporate worship in song is precious, so while the idea of 'banning' certain Christmas carols is a little too Ebenezer Scrooge for me, pastors and worship leaders should select Christmas songs wisely (just as they should use care choosing which hymns and worship songs will give expression to their people's praise throughout the year.) The good news is that there are many theologically rich Christmas carols to chose from. Well-chosen sacred carols can help mark Advent time as special, which is particularly valuable in non-liturgical traditions (like mine). Most of the carols that have stood the test of time are the product of collaboration over centuries and are often very fine works."
Carolyn Arends, singer-songwriter
"The Christmas story does have extra-biblical license, given some carols in our tradition, and that's not harmful. It would become harmful if the carol were presenting something unbiblical; if a carol suggested Mary were not a virgin—that would be an issue. But I think in the musical sense and in the carols of Christmas there is license for material in those carols that would not necessarily flow out of the biblical account."
Mike Harland, director, LifeWay Worship
"I wouldn't want to sing Christmas carols that were teaching people to remember the wrong thing or exhorting people to do the wrong thing. But I wouldn't want to do that with any other time of year either. With questionable theology it's a different thing; suppose you've got a phrase that can be interpreted three or four different ways, and someone goes back and hunts around in the life of a hymn writer 150 years ago trying to figure out if he meant this in a heretical way or not. I don't think we need to be hyper-scrupulous about things like that. 'With the ever-circling years comes round the age of gold.' What does that mean? Is this guy an orthodox postmillenialist? Is he an optimistic Pollyanna liberal? I don't think we need to worry about that."
Douglas Wilson, minister, Christ Church
"The essential facts have to be pretty clear; you can't fudge with those. You can't fudge with whether Jesus is truly God or if he is the only Savior. But the snow on the ground is immaterial. As long as the Christian message is not compromised, the dress that you put it in is probably as much a matter of taste and culture as anything; but you can't mess with the core of the truth."
Richard Dinwiddie, professor of music, Chabot College
"There are deep emotional attachments that often trump any theological discussion. … You need to choose your battles carefully, because in something like a denominational hymnal, at least, you are resourcing a denomination with about as much variety as there is in humanity in general. Even though we might say this theology is questionable, if a majority of the church has a desire to continue singing it, we would probably come down on that side."
David Eicher, hymnal editor, Presbyterian Publishing Corporation
"We should admire the simplicity of carols. For example, 'Away in A Manger' follows the tradition of many carols from the English countryside. The simplicity of the words endears the singer to look upon the birth of Christ in a kindly fashion."
Ron Clancy, author, American Christmas Classics
Related Elsewhere:
The Christian History Blog published a list of Top Eight Historically Incorrect Christmas Songs.
Previous topics for discussion included whether laws defining personhood help the unborn, Christians should denounce believers who vilify others, Christians must pray in public forums using Jesus' name, whether they have a responsibility to have children, whether churches should increase their 2011 operating budgets, a Protestant-less Supreme Court, Mother's Day worship, incorporating churches, whether evangelicals are doing a good job at racial integration, whether Christians should leave the American Medical Association, the most significant change in Christianity over the past decade, whether the Supreme Court should rule that memorial crosses are secular, multisite campuses vs. church plants, and whether Christians should fast during Ramadan with Muslims.
Article continues below
Have something to add about this? See something we missed? Share your feedback here.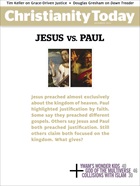 This article is from the December 2010 issue.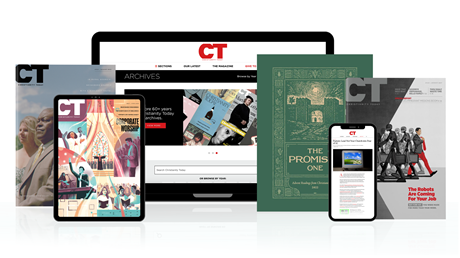 Annual & Monthly subscriptions available.
Print & Digital Issues of CT magazine
Complete access to every article on ChristianityToday.com
Unlimited access to 65+ years of CT's online archives
Member-only special issues
Subscribe
Away With 'Away in the Manger'?
Away With 'Away in the Manger'?