Just when many of us are buckling under the contemporary regimen for getting closer to God, Phillip Cary compassionately unties the "heavy burdens, hard to bear" (Matt. 23:4, ESV). Addressed to shepherds and their flocks, Good News for Anxious Christians (Brazos) features the admonishing, teaching, and comforting voice of a Christ-haunted philosophy professor at Eastern University. Its timely message is timeless: Servants of Christ grow through repetition of the gospel (which turns the heart outward), not through experimentation with techniques (which turns the heart inward).
Addicted to novelty, American evangelicals are seduced to forget the wisdom of an Israelite king: "There is nothing new under the sun" (Ecc. 1:9). The author's target—"new evangelical theology"—is only a reincarnation of 19th century liberal theology, spearheaded by Friedrich Schleiermacher. Such liberalism insisted that the essence of piety is not knowing or doing but feeling an absolute dependence on God. "The molten outpourings of the inner fire," Schleiermacher claimed, give rise to Christian doctrine and ritual. When evangelicals rank their relationship with God above what God did, does, and will do in Jesus Christ, they make better German Romantics than biblical disciples. Consequently, Cary says, they're ushering in a "post-Christian future" in which the person of Christ becomes increasingly impersonal and the Christian experience becomes increasingly unchristian.
His quiver contains ten arrows, one for each of the practical things that we don't have to do because they're not in the Bible, such as: hearing God's voice in our heart, believing our intuitions are the Holy Spirit, letting God take control, and finding God's will for our life. Driven by "consumerist spirituality," churches use these techniques to expand their market share and ensure brand loyalty. They "succeed" by keeping us perpetually twitchy: guilty when unpracticed, disappointed when practiced. They actually fail by leaving us alone with ourselves, where we're vulnerable to self-deception, moral evasion, and spiritual woolgathering.
Because "experience is formed from the outside in," the goal of the book is to get nail-biting, brow-wrinkled, and sleep-deprived Christians outside of themselves to hear: "The good news of the gospel is that God has already decided to do something about our lives—whether we let him or not, whether we do anything about it or not, whether we believe it or not." God is italicized here to emphasize that our transformation is always divinely wrought, not humanly contrived. That's why Martin Luther prayed, "I will remain with thee of whom I can receive but to whom I may not give." Cary submits that the Lutheran doctrine of sola fide (faith alone) offers a powerful corrective to the strangely Catholicized and psychologized evangelicalism that oppresses us.
How do we follow the commandment to not be anxious about anything (Phil. 4:6)? The gospel, Cary argues, gives us permission to ignore anxiety-producing techniques because Christ is enough, period. Finding ourselves in Christ, as opposed to finding Christ in ourselves, means we're equipped—through the flesh of Christ, the Word of God, and the life of the church—to persevere in "the trial by existence," invoking the title of Robert Frost's poem. Instead of "bearing it crushed and mystified," as the poet says in the final line, we can bear any vicissitude with the love, obedience, wisdom, virtue, and beauty of our Savior.
Christopher Benson is a writer in Denver, Colorado. His work has appeared in The Weekly Standard, Books & Culture, Christian Scholar's Review, Image, and The City. He blogs at Bensonian.org.
Related Elsewhere:
Good News for Anxious Christians is available from ChristianBook.com and other book retailers.
Previous articles by Christopher Benson for Christianity Today include:
Tragic Humanism | Terry Eagleton argues that evil is not as mysterious or as explainable as we think. (September 17, 2010)
Faithful Presence | James Davison Hunter says our strategies to transform culture are ineffective, and the goal itself is misguided. (May 14, 2010)
Have something to add about this? See something we missed? Share your feedback here.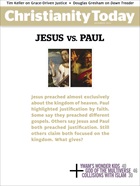 This article is from the December 2010 issue.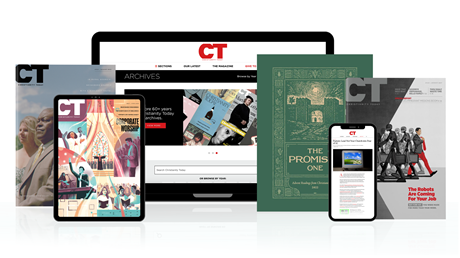 Subscribe to Christianity Today and get access to this article plus 65+ years of archives.
Home delivery of CT magazine
Complete access to articles on ChristianityToday.com
Over 120 years of magazine archives plus full access to all of CT's online archives
Subscribe Now
Christ Is Enough
Christ Is Enough