Adoption is arguably one of the Christian social ministries most central to evangelical theology. It has—to a greater extent than church positions on issues such as abortion and marriage—avoided becoming entangled in politics. Until now.
A foster dad's court challenge to a Florida law banning adoption by gays and lesbians has made headlines in recent months. So has a proposed same-sex marriage law in the District of Columbia that the Catholic Archdiocese of Washington warned could force it to cancel its social service programs, including adoption.
At the federal level, U.S. Rep. Pete Stark introduced a bill in October dubbed the "Every Child Deserves a Family Act." The California Democrat's proposal immediately drew the ire of the Institutional Religious Freedom Alliance (IRF). IRF claims the proposed law could run "roughshod over the convictions of many faith-based adoption agencies" and "require every state to forbid every agency that it licenses from preferring mother-father families over gay families or single parents."
"Obviously, it's becoming a political issue," Marquette University political scientist John McAdams said of adoption.
"The fundamental problem is that secular elites—who basically don't like religious people at all—aren't willing to make any concessions at all to the consciousnesses of religious people," said McAdams, an evangelical Christian and Republican. In such a climate, children needing homes take a back seat to politics, he said.
McAdams points to Massachusetts as a prime example: In 2006, Catholic Charities of Boston stopped its 103-year-old adoption service rather than comply with a state law that made it illegal to discriminate against gay and lesbian couples when placing children into homes.
Russell D. Moore, a leading Southern Baptist theologian and author of "Adopted for Life: The Priority of Adoption for Christian Families and Churches," voices concern about "religious liberty concerns rising in the adoption arena."
"When states force Roman Catholic and evangelical Protestant adoption services and children's homes to override their religious concepts of the family in placing children, the mission of the church itself is at stake," Moore said.
On the other hand, voters in Arkansas last year passed a referendum banning unmarried couples from adopting or fostering children—a direct attack on gay parenting. Gov. Mike Beebe, a Democrat and active member of an Episcopal Church, voiced concern in November that the law hinders the state's ability to recruit qualified parents.
"It was just a matter of time before [adoption] was used as a lightning rod," said Ram Cnaan, director of the Program for Religion and Social Policy Research at the University of Pennsylvania.
Stark's proposal would increase the role of for-profit adoption agencies and minimize that of nonprofit and faith-based providers, Cnaan said. As a social worker and researcher, he would prefer a government policy that encourages all agencies to allow lgbt people to adopt but stops short of forcing organizations to do so.
"Marginalizing the uniqueness of faith-based organizations and forcing them to act secularly is the cookie-cutter type mistake," Cnaan said. "Not all adoption agencies should be molded to be alike, as many children and families have different needs that can be best met by allowing many different providers to co-exist."
On a broader scale, adoption is a legal process that always has been subject to politics, said John VanValkenburg, spokesman for Bethany Christian Services, the largest adoption agency in the world with more than 80 locations in 32 states.
Both political parties, for example, have supported a federal tax credit for families who adopt—a benefit that Grand Rapids, Michigan-based Bethany hopes to see renewed or made permanent before it expires at the end of 2010, VanValkenburg said.
 "Awareness of the importance of adoption has increased as a result of President Obama, who repeatedly mentions adoption as a part of a positive strategy to reduce abortions," he added.
But Jedd Medefind, president of the Christian Alliance for Orphans in McLean, Virginia, said he fears that children in need of families will lose the most as activists  work to redefine marriage—and, in turn, adoption rules.
"If it limits the right of Christian agencies to serve in ways consistent with their convictions, government will ultimately lose many of its greatest allies in finding families for kids in needs," said Medefind, who directed the White House Office of Faith-Based and Community Initiatives as a special assistant to former President George W. Bush.
Like Medefind, Kay Ekstrom, executive director of the Phoenix-based National Association of Christian Child and Family Agencies, expresses concern about what she sees as the increasing politicization of adoption. Yet, in her view, the bigger headline is this: Tens of thousands of children remain stuck in foster care without permanent homes as Christians fail to step up to the challenge.
 "If every Christian church in America produced one adopting family for an older child, we could wipe out the list of 'waiting children,'" said Ekstrom, who spent 25 years as president of the Christian Family Care Agency in Arizona. "And if God's people were responding to this need, the issue of adopting by gay people wouldn't be an issue. All the children would have homes."
Related Elsewhere:
Previous Christianity Today articles on adoption include:
Beauty Will Rise | Steven Curtis and Mary Beth Chapman are making overseas adoption more affordable. (November 13, 2009)
No Exceptions | UK sexual orientation regulations on adoption stir debate among Christians. (March 8, 2007)
My Two Dads? Not in Florida | U.S. Circuit Court upholds ban on gay adoption. (April 1, 2004)
Gay Parenting On Trial | More homosexuals seek custody or adoption of young children. (July 7, 2002)
Have something to add about this? See something we missed? Share your feedback here.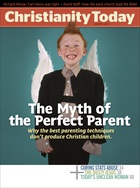 This article is from the January 2010 issue.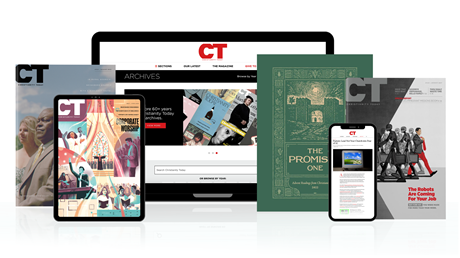 Annual & Monthly subscriptions available.
Print & Digital Issues of CT magazine
Complete access to every article on ChristianityToday.com
Unlimited access to 65+ years of CT's online archives
Member-only special issues
Subscribe
Orphans on Deck
Orphans on Deck