The Magazine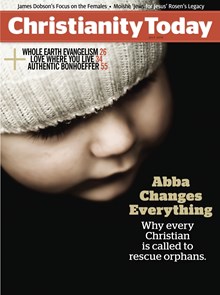 This feature is for subscribers only:
Table of Contents
Views
Bearing True Witness
Why we are tempted to embellish conversion stories.
Frozen Embryos: Biotech's Hidden Dilemma
What should be done with frozen embryos left at fertility clinics?
Stride Toward Peace: The Mideast's Nonviolent Moment
Risking love in a land of violence.
In Every Issue
Adoption Is Everywhere
Even God is into it.
Class Action
Nicole Baker Fulgham champions educational equity with Teach for America.
Loading