true
C.S. Lewis thought pantheism—the belief that a non-personal God and nature are one, that there is an all-inclusive divine unity—was more corrosive to Christianity than atheism itself. Yet might even the Oxford classicist have donned 3D glasses for a romp on Pandora, the lush backdrop of Avatar, James Cameron's 2009 sci-fi epic? The most profitable movie ever made, Avatar is up for nine Academy Awards this month.
A conventional love story bolstered by dazzling visuals, the film follows ex-Marine Jake Sully as he joins forces with the Na'vi, Pandora's natives, to defend their ecosystem—which is also their god, it seems. The blue humanoids revere all life, believing that each creature is interconnected and charged with divine energy. We see the Na'vi bowing and worshiping before the Tree of Souls, their holiest site. Eywa, an unseen female deity, holds it all together, responding to their prayers for protection against American mercenaries.
What all this amounts to, grumbled New York Times columnist Ross Douthat, is Cameron's "long apologia for pantheism," which has been "Hollywood's religion of choice for a generation now." It's the spirit that animates such classics as the Star Wars saga and The Lion King, along with the teachings of Eckhart Tolle and Deepak Chopra. Vatican Radio criticized the film for "cleverly wink[ing] at all those pseudo-doctrines that turn ecology into the religion of the millennium." Movieguide said the film "has an abhorrent New Age, pagan, anti-capitalist worldview that promotes goddess worship and the destruction of the human race." The only clear religion in Avatar is White Messianism, scoffed David Brooks at The New York Times, since "the natives" need a white man, Sully, to lead their crusade.
Whatever spiritual brew Cameron has served up, Christianity it ain't. The question for CT readers is, so what? The buzz surrounding Avatar gives us a chance to ask what kind of religious formation we expect from contemporary film, and what to do when that formation is counter to the kind rooted in Christ. Two responses have long dominated Christians' discourse on the topic.
The first response has been to forgo movies (and books and music) that applaud things out of sync with Scripture and church teaching. Paul exhorts believers to set their minds on the true, the noble, the right, the pure, the lovely, the admirable—whatever is "excellent or praiseworthy" (Phil. 4:8). When popular stories glorify attitudes and decisions that are false, shameful, ugly, impure, we recoil from them, becoming countercultural when the culture is counter to Christ. Some Christians, hearing of Avatar's glowing depiction of God-nature oneness, chose to abstain from it, recognizing the power of story and images to squelch the Holy Spirit and malform the mind.
But, of course, our ability to tell truth from lie, beauty from hideousness, et al. is not fully honed; sometimes it's way off the mark. Evangelicals' separatist impulse can lead us to reject excellent and praiseworthy things scattered throughout pagan stories. It can make us seem stingier than Christ, who shows up even in cultural artifacts made by those hardened to him, since the Logos is the "true light that gives light to every man" (John 1:9).
The second, more recent response has been to engage movies and other popular stories eagerly, evaluating their narrative and visual artistry alongside spiritual content. Scholars like Robert K. Johnston, William Romanowski, Craig Detweiler, and former CT Movies critic Jeffrey Overstreet have, thankfully, given us a vocabulary to understand film in ways that take seriously both Scripture and creativity. This response recognizes film's power to awaken what Lewis called Sehnsucht, our innate sense that we have wandered far from Home, and long to return to it. Many Christian film critics noted how Avatar's themes of sacrificial love and restored creation awakened that longing.
Sadly, the engagement impulse has led many evangelicals to neglect their prophetic presence in the public square, as we often seem more set on distancing ourselves from our fundamentalist cousins than on seeking personal and corporate soul care. Discernment becomes an exercise in baptizing secular critics' top picks, celebrating their vague spiritual themes but downplaying or ignoring pernicious ones. Or we revel in our freedom to enjoy an array of films, belittling our separatist siblings whose consciences are offended (1 Cor. 8).
The reality is, the engagers could stand to learn a few things from the separatists, and vice versa, as both camps survey the pop culture landscape. The engagers have developed keen eyes to find Light in the most unexpected places. Yet the separatists, who have an instinct for sensing the subtly devastating aspects of culture, can quicken our steps on the path of sanctification. With the engagers' vision and the separatists' instinct, the church and its moviegoers can navigate Hollywood's muddled spiritualities with rigor and grace.
Related Elsewhere:
Christianity Todayreviewed Avatar. Mark Moring also wrote about Mars Hill pastor Mark Driscoll's reaction to the movie on the CT Entertainment blog. Amy Julia Becker wrote about Dr. Grace Augustine for Her.meneutics. John Ortberg also wrote about Avatar for CT's sister publication Leadership.
More editorials are available on our site.
Have something to add about this? See something we missed? Share your feedback here.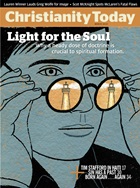 This article is from the March 2010 issue.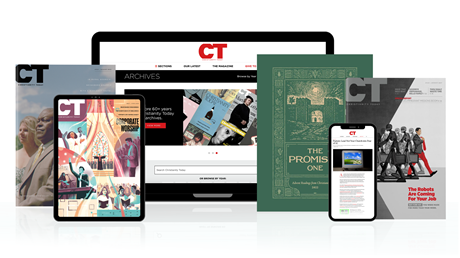 Annual & Monthly subscriptions available.
Print & Digital Issues of CT magazine
Complete access to every article on ChristianityToday.com
Unlimited access to 65+ years of CT's online archives
Member-only special issues
Subscribe
Box Office Pantheism
Box Office Pantheism