Eight Cultural Stories That Shape Our Lives


Steve Wilkens and Mark L. Sanford (InterVarsity)

Worldview resources are usually designed to equip believers to shoot down rival philosophies in defense of Christian truth claims. Hidden Worldviews takes a different approach, reserving its ammunition for Christians. By explaining and exposing "isms" like consumerism, relativism, nationalism, and postmodern tribalism, Wilkens and Sanford deftly demonstrate how we too often live according to "cultural stories" that compete with the gospel. But Hidden Worldviews is not a screed against everything associated with these rival beliefs. Instead, the authors claim, each system of thought has aspects we should learn about, learn from, and learn to avoid.—Trevin Wax
The New Testament Challenge to "Holy Land" Theology


Gary M. Burge (Baker Academic)

Dispensational theology may be in decline, but its key tenet of Christian Zionism still tops the bestseller lists. Enter Gary Burge. In his third book related to the Israeli-Palestinian conflict, the Wheaton College professor argues that any sort of "territorial theology"—any intertwining of God's promises and kingdom with a particular geographical area—is foreign to the New Testament. Burge may not derail the appeal of Christian Zionism, but his careful reconsideration of prophecy and the Promised Land merits attention.—Madison Trammel
Greg Gilbert (Crossway)

Apart from recent debates about the gospel, this book might bore. Greg Gilbert has absolutely nothing new to propose about the Good News, instead focusing solely on God's perfection, humanity's sin, Jesus' sacrifice, and salvation through faith and repentance alone. With those debates in mind, though, Gilbert's book provokes. Chapters six and seven shoot down a host of well-known gospel proposals, including any that hint of cultural transformation or a "bigger" gospel. Gilbert commendably defends penal substitution, but he needn't have overlooked other biblical accomplishments of the Cross, such as Jesus' victory over Satan.—Madison Trammel
Why Unity in Christ's Mission Is Vital to the Future of the Church


John H. Armstrong (Zondervan)

"God wants to tear down walls that keep you from other Christians." That's the basic premise of this new book from John Armstrong, president of church-renewal ministry ACT 3. He tells his own story of how God grabbed his attention about church unity, as well as the New Testament mandate for it. He reveals signs that a new ecumenical (but not liberal) emphasis is already afoot, and then suggests how to deepen that unity and tie it to the church's mission.—Mark Galli
Seven Global Currents That Will Propel the Future Church


Fritz Kling (David C. Cook)

A number of books have been written on global trends that the church is wise to watch. But few do it as simply and succinctly as this one by Fritz Kling. His take on global trends arises out of his work as a foundation executive who travels the world evaluating in practical terms various and sundry Christian projects. He names the trends he has noticed, from migration to machines to memory, and illustrates with ministries and people he has met through his travels.—Mark Galli
Women Redeemed from Sexual Addiction


Marnie C. Ferree (InterVarsity)

By "female sex addict," surely we mean the woman who savors a periodic Harlequin romance? In the first major Christian-published book on the topic, Marnie Ferree blows to bits easy assumptions about who gets addicted and why. The Nashville-based clinician delves into the relational and neurochemical roots of sex addiction, calling it an intimacy disorder that stems often from family dysfunction and trauma. Craving "affirmation, affection, and approval," women sex addicts easily fall into affairs and exhibitionism, only to hunker down in shame and sever relational ties, thus hitting "repeat" on the addiction cycle. Blessedly practical and deeply biblical, No Stones gives women—and their husbands and counselors—tools to break the cycle and the hope of finding real intimacy.—Katelyn Beaty
Chris Seay (Thomas Nelson)

If ever a television show was asking for the "Gospel According to …" treatment, Lost is it. Seay does not merely project the gospel onto a popular show; he unpacks the rich Christian imagery already there to address significant ideas: faith vs. reason, fate vs. free will, sin and guilt, brokenness and redemption. While the book, as a result of its pre-season six release, misses out on some of the show's richest spiritual content, fans will particularly appreciate the chapters on Eko and Jacob—how the show's most confusing and profoundly spiritual characters demonstrate how Lost has elevated the discussion of faith on television.—Laura Leonard
Jonathan Acuff (Zondervan)

Yes, the popular blog-turned-paperback Stuff Christians Like is a direct rip-off of the even more popular blog-turned-paperback Stuff White People Like. And yes, one of the things Christians like is making their own versions of "secular" intellectual property. Acuff's is not the first book of insider evangelical observational humor (see Patricia Klein, Joel Kilpatrick, Matthew Paul Turner), but his background as a trend hunter for an advertising company makes it sharper than most. It's also far more accurate sociology than all the sour-faced "explaining evangelicalism" books that came out after Bush's reelection.—Ted Olsen
Related Elsewhere:
Hidden Worldviews, Jesus and the Land, What Is the Gospel?, Your Church Is Too Small, The Meeting of the Waters, No Stones, The Gospel According to Lost, and Stuff Christians Like are available at ChristianBook.com, Amazon.com and other book retailers.
Christianity Today also has more book reviews.
Have something to add about this? See something we missed? Share your feedback here.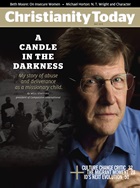 This article is from the May 2010 issue.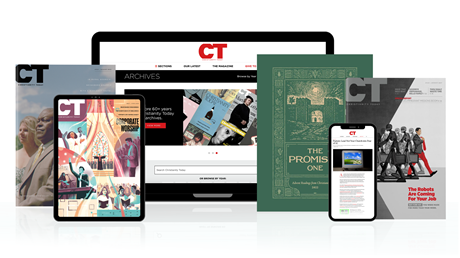 Subscribe to Christianity Today and get access to this article plus 65+ years of archives.
Home delivery of CT magazine
Complete access to articles on ChristianityToday.com
Over 120 years of magazine archives plus full access to all of CT's online archives
Subscribe Now
Books to Note
Books to Note