true
Style: ambient, post-rock; compare to Jonsi & Alex, Brian Eno
Top tracks: "Breathturn," "The World We Knew As Children," "Tristia"
Marc Byrd (one of the creators of the City on a Hill albums) and Andrew Thompson have deeps roots in Nashville music, but their sonic explorations as Hammock sound like nothing the city is known for. Chasing is the duo's fourth LP, and it moves into full, richly layered atmospherics. These are dreamy soundscapes, sure to slow your breathing and lower your pulse. Some moments feel overly drawn out, but this is music on its own patient timetable. Still, the strongest tracks are those featuring more prominent melody. The wordless collection can fade into an ethereal backdrop, but listeners willing to engage will be set awash in a unique aural sea of hopeful calm and emotive reflection.
1
Browse All Music Reviews By: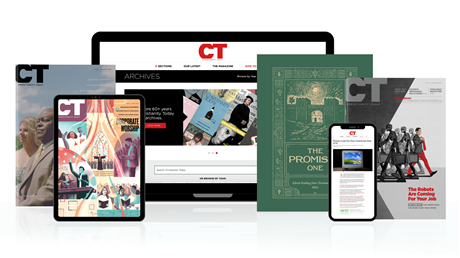 Find hope and historical insight. For a limited time, explore 60+ years of CT archives for free!
Daily devotions from Timothy Dalrymple during this pandemic.
Hundreds of theology and spiritual formation classics from Philip Yancey, Elisabeth Elliot, John Stott, and more.
Thought journalism that inspires you to think more deeply about your faith.
Join now and get print issues access to archive PDFs.
Chasing After Shadows ... Living with the Ghosts
Chasing After Shadows ... Living with the Ghosts