true
The latest incarnation of Robin Hood boasts a superb cast, and like most films by director Ridley Scott, it's technically well made in many ways. But gosh, it could sure have used more Merry Men in it.
The legend of Robin Hood has been done so many different ways in film and TV, it's hard to declare any one interpretation as definitive. We're talking about a character who once epitomized swashbuckling adventure through classic portrayals by Douglas Fairbanks and Errol Flynn, was animated as a fox by Disney, depicted as an aging romantic by Sean Connery, rebooted as a rousing blockbuster featuring Kevin Costner (and his oft maligned accent), and parodied by comedic director Mel Brooks. And that's just a handful of the adaptations over the last hundred years.
Working off a screenplay by Brian Helgeland, Scott seems intent on bringing gritty authenticity to the Robin Hood mythos. This is Robin Hood via Braveheart, or using Scott's own resumé, Gladiator and Kingdom of Heaven. Be warned: the violence isn't playful or swashbuckling, but intense and often brutal (yet mostly bloodless in accordance with its PG-13 rating). Other adaptations may have the sun shining in Sherwood Forest, but this one is considerably more drab and gray, barely showing us the sun … or Sherwood Forest, for that matter.
The movie begins with Marion Loxley (Cate Blanchett) fending off thieving orphans stealing food from her estate in Nottingham. She's in charge while her husband Sir Robert Loxley is away, serving in the army of King Richard (Danny Huston) during the Third Crusade.
Cut to the army, which is struggling to get home due to battles with the French. Among the elite soldiers are archers Robin Longstride (Russell Crowe) and Will Scarlet ...
1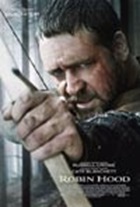 Browse All Movie Reviews By: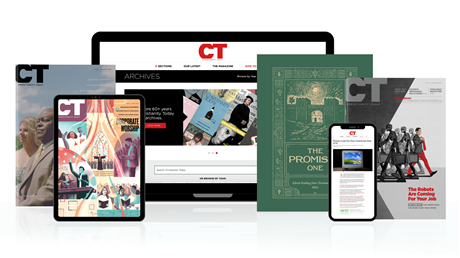 Find hope and historical insight. For a limited time, explore 60+ years of CT archives for free!
Daily devotions from Timothy Dalrymple during this pandemic.
Hundreds of theology and spiritual formation classics from Philip Yancey, Elisabeth Elliot, John Stott, and more.
Thought journalism that inspires you to think more deeply about your faith.
Join now and get print issues access to archive PDFs.
Robin Hood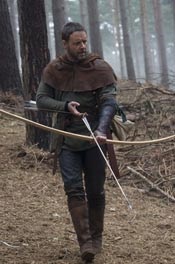 This slideshow is only available for subscribers.
Please log in or subscribe to view the slideshow.
Robin Hood