In deporting thousands of Roma, or Gypsies, to Romania and Bulgaria this summer, France polarized the European Union and focused continent-wide attention on the ethnic minority known for its centuries-old story of discrimination. Fewer know how far the gospel is spreading among them.
"Most people still hate Gypsies, especially in France," said John Boyd, a Roma pastor who works with Light and Life, an international Assemblies of God ministry by and for Roma. "[Yet] revival hasn't stopped. God is calling Gypsies all around the world."
Pentecostalism has spread throughout the worldwide Roma community since the early 1950s. France, the source and center of the main movement, has over 200,000 Pentecostals among perhaps 500,000 Roma, according to Thomas Acton, a professor of Romani studies at the University of Greenwich. Missionary efforts among Roma continue to be fruitful.
In the United Kingdom, Boyd and his fellow ministers host tent missions where groups of Roma converge in a field to hear preaching and teaching. "This summer has been exceptional," he said. "In eight weeks we've seen about 300 people come to faith in Christ."
Such gatherings still attract controversy. One of Boyd's meetings near Cambridge this summer made national headlines. Newspapers featured local residents complaining about the Roma presence and making the same accusations of theft and disruption levied at Roma throughout the centuries. The Daily Mail reported that a local pub barred the outsiders.
"Frankly, I'm glad. We're against drinking," said Boyd, who rejected the media's description and said police didn't report any real problems with the villagers.
René Zanellato, who works in France with Light and Life, says the ministry operates Bible schools and social programs throughout Europe as well as in India, Jerusalem, and other places that have large numbers of Roma. "Usually the Gypsies are Orthodox because they are born in an Orthodox country, or they are Catholic because they are born in a Catholic country, but they don't practice," he said.
Acton says ministry among Roma is successful because evangelists have been able to make the gospel understandable "as if God were a Gypsy."
"The Romani churches have nativized the gospel," he said. "It's not a foreign ideology; it's the gospel that has taken on Romani colors." Acton, a Baptist, said Roma storytellers can make traditional Bible stories sound fresh and immediate. "When you hear [a] Romani translation of the Bible, it sounds like it was written yesterday."
In Romania, which has the largest concentration of Roma in the world, the town of Toflea became a legend after the mass baptism of over 500 people in 2009. Many Roma in Romania have neither birth certificates nor marriage licenses, so Christian lawyers help them get their names into the governmental system.
Beni Lup, a non-Roma attorney and regional director of Walk Thru the Bible Ministries, has bigger dreams. "I work with a group of Gypsy lawyers whom I challenged to go to law school five years ago," Lup said. "I want to see some of those people in the government writing laws for their own people."
Roma evangelists have a vision that extends beyond their people. "We have over 1,000 churches in Spain," Boyd said. "Now a lot of the work is to reach non-Gypsies in the area."
Lup cites a recent Roma Christian music festival held in Sibiu, one of Romania's cultural centers. "All the Gypsies had boxes of literature, and they go to Romanians and say, 'See, the people in France kick us out, but Jesus sent us to give you this Good News of the gospel.' "
Acton is deeply impressed by Roma Christians' ability to find joy in their faith while living on a continent that has rejected their people for centuries.
"I think the Romani witness that is emerging—as it gets written down [and] people understand what is going on—[will be seen as] a moment in world religion," he said.
Lup agrees. "[Roma] tell me, 'We are known as people who steal and people who deceive others. Now we want people to see our testimony, and then our life will be different.' "
Related Elsewhere:
The New York Times recently reported that the European Union has suspended disciplinary action against France for deporting gypsies.
Previous articles on gypsies include:
Norway's Lutherans Apologize to Gypsies | Church asks forgiveness for the injustices and infringements committed against the Romany people. (December 1, 2000)
The Gypsy Reformation | How a reviled minority has become the catalyst for bringing the gospel of grace to Spain. (February 8, 1999)
Ambassadors to the Gypsies | One church's vision to reach Bulgaria's poorest. (September 1, 1995)
Have something to add about this? See something we missed? Share your feedback here.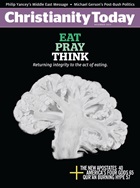 This article is from the November 2010 issue.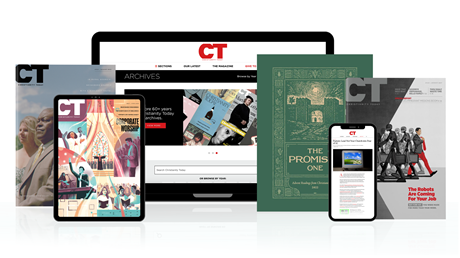 Annual & Monthly subscriptions available.
Print & Digital Issues of CT magazine
Complete access to every article on ChristianityToday.com
Unlimited access to 65+ years of CT's online archives
Member-only special issues
Subscribe
Christianity Thrives among 'Gypsies' Despite Prejudice
Christianity Thrives among 'Gypsies' Despite Prejudice