Tribulation
Finding God in Difficult Transitions
Jeff Manion
Zondervan, 2010
224 pp., $12.99

Divine Surprises in the Tight Spots of Life
Carol Kent
Zondervan, 2010
240 pp., $16.99

Manion lost his mother at an early age and has since walked with many others through painful trials. He invites readers to enter into the biblical narrative of the Israelites in the wilderness as a way to find God. The backdrop of Kent's book is her son, who is serving a life sentence for murder. Kent weaves letters from her son with other "grace place" stories to underline hope and joy in Christ.
Christianity
An Insider's Look at Myths and Realities
Steve Wilkens, Don Thorsen (Baker)
Baker Books, 2010
224 pp., $11.99

The Good News About the End of Christian America
Gabe Lyons
DDay Religion, 2010
192 pp., $13.99

Wilkens and Thorsen do a good job of explaining what evangelicalism is and isn't, exploding some myths and reinforcing the reality that the movement is much more diverse that the media let on. Lyons, coauthor of the popular UnChristian, argues that younger Christians are trying to forge a new way of being Christian that rejects a lot of what evangelicals (or, à la Wilkens and Thorsen, a segment) currently represent.
The Mind
The Life of the Mind and the Love of God
John Piper
Crossway Books & Bibles, 2010
192 pp., $14.99

Louis Markos
Crossway Books & Bibles, 2010
256 pp., $13.99

Ravi Zacharias
Zondervan, 2010
208 pp., $11.99

Ultimately, argues Piper, there is no dichotomy between thinking about God and experiencing God, for thinking is "indispensable when it comes to having a passion for God." Markos summarizes some of the most cogent albeit popular thinking about the faith—that of Schaeffer, Lewis, Chesterton, Lane Craig, and Strobel—on the way to defending the faith today. Zacharias answers questions from skeptics in his usual engaging manner.
Evangelism
Sharing Faith by Listening
Eleanor Shepherd
Resource Publications, 2010
164 pp., $18.90

Using the Internet to Make Fishers of Men
Craig von Buseck
B&H Publishing Group, 2010
192 pp., $10.99

Shepherd would probably eschew Markos's "neatly packaged answers," for she favors a probing listening as a kind of "spiritual accompaniment" to encouraging people into the faith. Von Buseck guides readers in how to use blogs, chat rooms, Facebook, Twitter, and other tools to share the gospel in the virtual world.
Justice
We Are Called to Change the Politics of Hunge
David Beckmann
Westminster John Knox Press, 2010
192 pp., $11.99

Seeing Others Through the Eyes of Jesus
Mark Labberton
Intervarsity Press, 2010
224 pp., $14.99

Beckmann, president of the Christian nonprofit Bread for the World, lays out his case not just for the priority of dealing with hunger, but also for the need to deal with it with political solutions, not just through charity. Labberton argues persuasively that engaging injustice in the world must go hand in hand with a renewal of our hearts.
Spirituality
Discover Christian Formation the Benedictine Way
David Robinson
Paraclete Press, 2010
234 pp., $12.99

Discovering the Spiritual Exercises of Saint Ignatius
Larry Warner
Intervarsity Press, 2010
260 pp., $13.99

Following the Movements of the Spirit
Henri Nouwen, with Michael Christensen and Rebecca Laird
Harperone, 2010
192 pp., $17.99

Community Practices for Making Peace
L. Gregory Jones and Célestin Musekura
IVP Books, 2010
156 pp., $11.99

Both Robinson and Warner mine the riches of Catholic spirituality for readers of a non-Catholic persuasion. Christensen and Laird make lectures of the late Henri Nouwen accessible. And Jones and Musekura buck the trend and set spiritual formation primarily in a community context.—Books reviewed by Mark Galli
Related Elsewhere:
The books reviewed are available from ChristianBook.com and other books retailers.
Christianity Today has more music, movies, books, and other media reviews.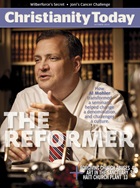 This article is from the October 2010 issue.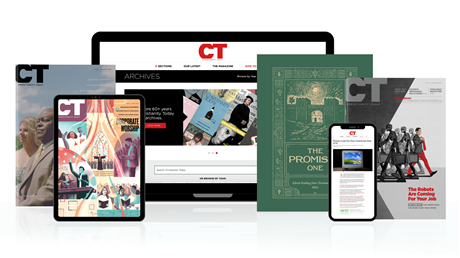 Subscribe to Christianity Today and get access to this article plus 60+ years of archives.
Home delivery of CT magazine
Complete access to articles on ChristianityToday.com
Over 120 years of magazine archives plus full access to all of CT's online archives
Subscribe Now
Books to Note
Books to Note