"Ask and it shall be given."
So lots of people asked that 33 miners trapped a half mile beneath the earth be rescued. And they were.
It's the sort of thing that makes prayer that much harder, don't you think?
Some people make it sound easy. "God has spoken to me clearly and guided my hand each step of the rescue," Carlos Parra Diaz, a Seventh-day Adventist pastor at the San Jose mine, told The Guardian. "He wanted the miners to be rescued and I am His instrument."
When extraordinary things like this happen, it brings out the megalomania in some people. But I think a local Catholic priest had it right: "God has heard our prayers." Lots of prayers from lots of people.
And it was given.
When this sort of thing happens, I feel like I'm being set up. If prayer never "worked," I could deal with it sensibly. I could just give it up. Or give up one type of prayer—intercession. Just stop praying that God would do this or that, change this or that. Prayer could just be communing with God. But when God answers prayer like this, it sets up this god-awful expectation that God gives to those who ask.
"Ask and it shall be given" is a nice, warm saying, but it should really be, "Ask and sometimes it will be given." Or more realistically, at least in my prayer experience, "Ask and once in a blue moon it will be given."
Answers to my prayers happen so rarely that I am SHOCKED, SHOCKED, when they happen. I'm not talking about everyday prayers—for safe travels or healing from a cold. God seems to take care of travelers and colds whether I pray for them or not. I'm talking about prayers for things I really care about, people I'm really worried about—that a friend might come to know Jesus, that a loved one will be healed of cancer, ...
1
SoulWork
In "SoulWork," Mark Galli brings news, Christian theology, and spiritual direction together to explore what it means to be formed spiritually in the image of Jesus Christ.
Mark Galli is former editor in chief of Christianity Today and author, most recently, of Karl Barth: An Introductory Biography for Evangelicals.
Previous SoulWork Columns: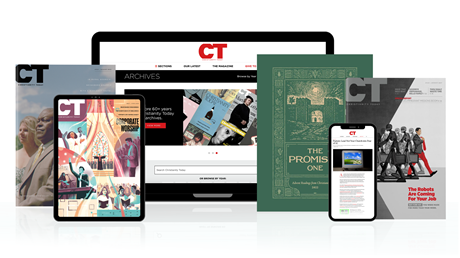 Subscribe to Christianity Today and get access to this article plus 65+ years of archives.
Home delivery of CT magazine
Complete access to articles on ChristianityToday.com
Over 120 years of magazine archives plus full access to all of CT's online archives
Subscribe Now
Hopeless Prayer
Hopeless Prayer