Pregnancy center signs violate free speech
Baltimore pregnancy centers no longer have to display signs saying they have no professional medical staff, according to a U.S. district court ruling. The overturned city ordinance also had required the signs at limited-service health organizations to read, "Montgomery County Health Officer encourages women who are or may be pregnant to consult with a licensed health care provider." Judge Marvin Garbis ruled the required signs violate the free speech of pro-life pregnancy centers. The ruling—the first of its kind in the U.S.—will likely influence similar cases.
Court retracts blame for missionary deaths
INDIA The Supreme Court changed its justification for a life sentence ruling after protests from Indian Christians. The ruling upheld the life sentences for two Indians who burned missionary Graham Staines and his young sons to death outside an Orissa church in 1999. In explaining why it denied prosecutors' petition for a death sentence, the original opinion said the killers were trying to "teach a lesson [about] converting poor tribals to Christianity." The penalty remains life in prison, but the anti-conversion statement was reworded. Christians called the new version "less offensive, but in no way less dangerous." Meanwhile, Christians in the southern state of Karnataka petitioned against a government panel blaming Christian converts for a wave of anti-Christian attacks.
Campus ministries unite
Seventeen college ministries headed by Campus Crusade, the Navigators, and InterVarsity Christian Fellowship met in January to create the "Chicago Agreement" to promote ministry cooperation. The eight-point agreement, signed by Reformed University Fellowship, Fellowship of Christian Athletes, Young Life, and other ministries, emphasizes unity between the groups by pledging to not criticize other ministries or recruit students away from each other, and to build relationships between groups. A leadership group will meet every three years to update the agreement.
Volunteers not covered by employee laws
UNITED KINGDOM A ruling that volunteers are not covered by the same equal treatment laws as paid employees is good news for Christian organizations. The U.K.-based Christian Institute, which weighed in on the case, said an opposite ruling would have put volunteers for churches and Christian organizations under anti-discrimination and equality laws that "threaten religious liberty." Instead, the current ruling means organizations do not have to comply with employment regulations when using unpaid workers.
Borders goes bankrupt; Girkins leaves Zondervan
The mid-February bankruptcy filing by Borders, the second-largest U.S. bookstore chain, affects Christian publishing houses and book retailers. According to Christian Retailing, Zondervan is owed $1.9 million by the company and is one of Borders' top 20 creditors. Other Christian publishing creditors include parent companies of Multnomah, FaithWords, and Howard Books. A spokesperson for Baker Publishing Group said it would continue selling books to Borders on a cash basis. The 40-year-old chain will close 200 of its 642 stores to restructure. Meanwhile, Zondervan announced that it would not renew the contract of CEO Moe Girkins, whose three years at the helm were marked by digital innovation and staff turnover.
Blasphemy sentence leads to church burnings
INDONESIA A five-year jail sentence for a man accused of blasphemy against Islam led to an outbreak of anti-Christian violence in Temanggung in Central Java. The man received the maximum legal penalty for his crime (distributing anti-Islam pamphlets), but protestors, who burned three churches, wanted the death sentence. A 2009 Pew Forum study found Indonesia, the most populous Muslim-majority country in the world, to be one of the most religiously restrictive. A recent report from the Setara Institute for Democracy and Peace found that violations of Christians' rights more than quadrupled in the past year. Religious freedom advocates are calling for a review of Indonesia's laws against minority persecution; President Susilo Bambang Yudhoyono said violent groups should disband.
Non-Catholic seminaries can pursue accreditation
PERU A new law could extend government accreditation to non-Catholic seminaries, giving Peruvian seminary students the option to attend accredited evangelical schools. Seminaries still have to decide whether to pursue accreditation, which can be a time-consuming and expensive process. Accreditation can take 5 to 10 years and involve adding resources such as libraries or classes; however, such investment would help existing Bible schools retain students and keep pace with the growing educational expectations of Peruvian Protestants.
Witchcraft made a taxable trade
ROMANIA A month after the Romanian government turned witchcraft into a taxable trade, new legislation could saddle witches with heavy fines or jail time if their predictions do not come to pass. Some witches look favorably on the 16 percent income tax as legitimization of their trade. While the church traditionally condemns witchcraft, in Romania it is often viewed as a folk custom that is compatible with the tenets of the Orthodox Church, according to religion journalist George Conger.
Court: Madonna trademark immoral
SWITZERLAND The Germany-registered trademark "Madonna" could not be registered in Switzerland because its association with a "predominant and important religious meaning" renders commercial use of the word immoral, as the word could offend Italian-speaking Swiss Catholics. The Swiss Federal Supreme Court in its ruling clarified its position on several key issues, defining a broad audience and scope for possible trademark offensiveness and asserting Swiss autonomy in defining it.
PC (USA) pastors call for refocus
In response to declining size and divisive issues such as gay ordination, a group of 44 Presbyterian Church (USA) pastors released a letter February 2 calling for the formation of a fellowship within the denomination to reorient its goals. The fellowship proposes a reorganization of funds and denominational structures and could lead to a new denomination, according to co-signers including Vic Pentz of Peachtree Presbyterian in Atlanta, David Peterson of Memorial Drive Presbyterian in Houston, and John Ortberg of Menlo Park Presbyterian in California. PC (USA) leaders responded with a letter calling for denomination-wide "conversation and prayer" to determine the body's future.
University stops cooperating with investigation
CANADA A teachers' federation investigation of possible abuses of academic freedom has a "foregone conclusion," says Ontario's Redeemer University College, so it has stopped cooperating with the study. The federation investigated three Christian colleges and discovered each required a statement of faith from faculty and students, which it decided was incompatible with academic freedom. Instead of cooperating, Redeemer president Hubert Krygsman invited federation officials to discuss academic freedom.
Murder casts false blame on evangelicals
UGANDA Evangelicals were cleared of responsibility for prompting a gay activist's death when a male prostitute was arrested for his murder. David Kato, 42, an influential Ugandan gay rights advocate, was beaten to death with a hammer a few months after Ugandan magazine Rolling Stone published photos of Kato and other gays with the headline "Hang Them." U.S. evangelicals were initially blamed for inciting the death because of a March 2009 visit to Kampala by an Exodus International board member and two other American evangelicals to speak against homosexuality. A police representative said Enock Nsubuga murdered Kato over a "personal disagreement."
Related Elsewhere:
See Christianity Today's news section and liveblog for more news updates.
Have something to add about this? See something we missed? Share your feedback here.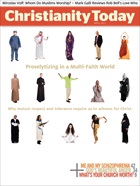 This article is from the April 2011 issue.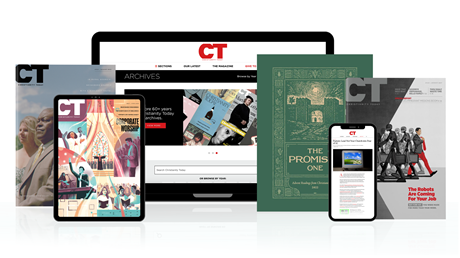 Subscribe to Christianity Today and get access to this article plus 65+ years of archives.
Home delivery of CT magazine
Complete access to articles on ChristianityToday.com
Over 120 years of magazine archives plus full access to all of CT's online archives
Subscribe Now
Borders' Bankruptcy Affects Christian Orgs, Pregnancy Center Signs Violate Free Speech & More News
Borders' Bankruptcy Affects Christian Orgs, ...