true
Style: Smooth soft-rock grooves; compare to Donald Fagen, Stevie Winwood, latter-day Clapton
Top tracks: "He Don't Live Here No More," "How to Become Clairvoyant," "When the Night Was Young"
Thirteen years after his last record, Robertson is back with an album steeped not only in Americana lore, but also in Robertson's own autobiography. This one's all about sleek, late-night soft-rock grooves, not at all dissimilar to something Donald Fagen or Steve Winwood might do. (Winwood is actually present here, as are Robert Randolph and Eric Clapton.) There's a lot of searching in these songs, and if Robertson sometimes dips too deep into clichés (like in the trash/treasure, pain/pleasure dichotomies of "Right Mistake"), it's still interesting when his late-night wanderings lead him to a Pentecostal church in "Straight Down the Line." "When the Night Was Young" mixes images of Andy Warhol and Bible Belt evangelism to paint a portrait of lost innocence, while the best song, "He Don't Live Here No More"—a softly thumping rocker with Spanish guitar interludes—speaks to pain and addiction via a Jonah-and-the-whale metaphor.
1
Browse All Music Reviews By: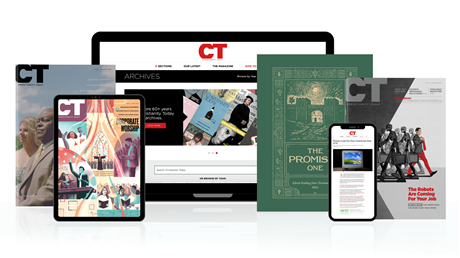 Find hope and historical insight. For a limited time, explore 60+ years of CT archives for free!
Daily devotions from Timothy Dalrymple during this pandemic.
Hundreds of theology and spiritual formation classics from Philip Yancey, Elisabeth Elliot, John Stott, and more.
Thought journalism that inspires you to think more deeply about your faith.
How to Become Clairvoyant
How to Become Clairvoyant