The Florida pastor who presided over the recent burning of a Qur'an said the United Nations must protect Afghans from deadly riots, even as he denied responsibility for inspiring them.
At least eight U.N. aid workers and four others were killed Friday (April 1) at a compound in the city of Mazar-e Sharif. Media reports indicate an imam at the city's central mosque encouraged worshippers to take action against the Qur'an burning.
Sen. John Kerry (D-Mass.), chairman of the Senate Foreign Relations Committee, quickly pointed the finger at Gainesville pastor Terry Jones, who presided at a March 20 mock trial during which the Qur'an was set ablaze.
"An angry mob took out its rage on selfless public servants and innocent bystanders who had no connection to the desecration of a Qur'an by a radical figure in Florida," Kerry said.
Jones denied responsibility, and said Islam, not he or his church, must be held accountable for inciting the crowds to violence.
"The United States government and the United Nations itself must take immediate action," Jones said in a statement. "We must hold these countries and people accountable for what they have done as well as for any excuses they may use to promote their terrorist activities."
Last year, Jones threatened to burn a piles of Qur'ans on the anniversary of the 9/11 terrorist attacks but canceled the plans after pressure from President Obama and Secretary of Defense Robert Gates. He promised at the time not to burn any Qur'ans.
Obama, who has taken pains to isolate Jones as a fringe radical who does not represent the views of other Americans, condemned the deadly riots without mentioning Jones in an official statement.
"Together with the American people, I offer my deepest condolences to those ...
1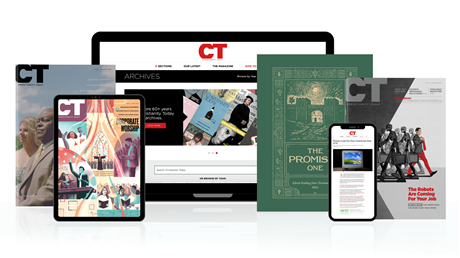 Find hope and historical insight. For a limited time, explore 60+ years of CT archives for free!
Daily devotions from Timothy Dalrymple during this pandemic.
Hundreds of theology and spiritual formation classics from Philip Yancey, Elisabeth Elliot, John Stott, and more.
Home delivery of new issues in print with access to all past issues online.
Join now and get print issues access to archive PDFs.
Deadly Afghan Riots Blamed on Qur'an Burning at Fla. Church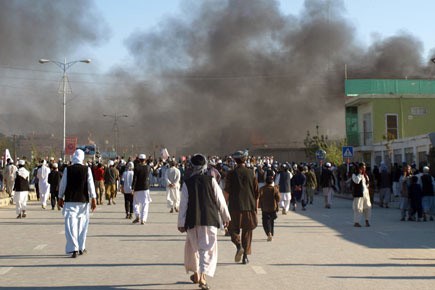 This slideshow is only available for subscribers.
Please log in or subscribe to view the slideshow.
Deadly Afghan Riots Blamed on Qur'an Burning at Fla. Church