Last July, Bangladesh's High Court declared fatwas, a ruling or legal opinion given by an Islamic religious leader, illegal. Investigations and news reports of fatwas invoking violence against women led human rights organizations to submit petitions to the court, which then took action.
Yet the practice is still used in Bangladesh, particularly in rural villages, and not always documented. The first reported case of fatwa since the ruling occurred last November when 40-year-old Sufia Begum was brutally caned for an alleged affair. Although doctors suggested she be taken to another hospital that could better tend to her, her family claimed they could not afford to move her. Begum died in December from her injuries.
Violence against women, such as sexual assault, is a global problem; April marks Sexual Assault Awareness Month in the U.S. Bangladesh is just one country where the problem is spelled out on the international scene.
On January 31, 14-year-old Hena Akhter died after a fatwa ordered her to receive 101 lashes. Her crime was that she allegedly had an affair with a married man; her family says the man, a 40-year-old cousin, raped her. The cousin was sentenced to 201 lashes, which he did not undertake.
Bangladeshi authorities condemned Akhter's fatwa, which occurred over 50 miles away from the capital, Dhaka. "This is against the rules of Islam," said Haji Abdul Wahab Bepari, chairman of the Naria sub-district. "We don't have these strict Shari'ah laws in our country. The villagers should have stopped this."
Authorities were further outraged when it appeared that the fatwa was deliberately hidden. Police officers have been investigated for their report; now, four doctors are facing charges of hiding the cause of Akhter's death. Their autopsy report ruled that it was a suicide and there were no injuries. A second autopsy was ordered by the court, which found severe injuries on the body and claimed the girl had bled to death. Justice Shamsuddin Chowdhury Manik of the High Court said, "We are appalled to see the magnitude of illegality." Other justices similarly decried the doctors' actions and their audacity to fabricate the suicide story.
Bangladesh professes to be a moderate Muslim-majority country (of its population of 160 million people, almost 90 percent falls in this category). But it faces the difficult task of changing cultural mentality, as well as enforcing punishment against those who carry out fatwas. Chowdhury called for the ministry of religious affairs to cease funding for the mosques and madrassas (Muslim schools) that order fatwas.
Is that enough? Akhter's case brings up another problem: the response to sexual assault. Nicholas Kristof blogged, "Let's hope that the public reaction and punishments are so strong that the word goes out to all of Bangladesh's villages that such misogynist fatwas are not only immoral but also illegal. And that the crime lies not in being raped, but in raping."
Akhter's father said, "The thing that happened to my daughter, the kind of justice she received, it should not happen to anyone else. It must stop."
In 2002, the World Health Organization released a report on violence and health. On sexual violence, the report collected data from the police, nongovernment organizations, clinics, and survey research, but states: "The relationship between these sources and the global magnitude of the problem of sexual violence may be viewed as corresponding to an iceberg floating in water …. The small visible tip represents cases reported to police …. But beneath the surface remains a substantial although unquantified component of the problem." It also acknowledges that "sexual violence has been a neglected area of research. The available data are scanty and fragmented." The report warns that cultural differences may affect the data too, as some places were not willing to divulge information.
On the RAVE website (Religion and Violence e-Learning), the late Dr. Catherine Clark Kroeger wrote, "It is impossible to know the prevalence of abuse in a particular congregation because it is so carefully concealed." The Christian Coalition Against Domestic Abuse states: "Sadly, religion is NOT a deterrent … there is just as much abuse (spousal, child and sexual abuse) in Christian homes as in non-Christian homes."
Begum and Akhter's deaths are tragic and unnecessary. Offering international attention towards their stories is a step forward in recognizing and responding to the significant but overlooked issue of violence against women. Do their stories prompt you to make a change in your mindset, your community? What can we learn from these events to apply to our own Christian faith?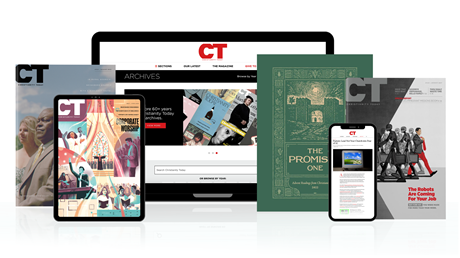 Annual & Monthly subscriptions available.
Print & Digital Issues of CT magazine
Complete access to every article on ChristianityToday.com
Unlimited access to 65+ years of CT's online archives
Member-only special issues
Subscribe
'It Must Stop'
'It Must Stop'