The Middle East in turmoil, newly discovered ancient texts carried across borders and offered for sale to the highest bidder: It reads like the Dead Sea Scrolls story. Only this is now and some people say these texts could be a Christian type of Dead Sea Scrolls if they are authentic. That's a big if.
British media first reported on the discovery of 70 lead codices, metal plates barely bigger than a credit card, bound together with lead straps. Their text is in ancient Hebrew and Greek. They also contain Christian and Jewish symbols.
The codices are currently in the possession of an Israeli Bedouin who says they've been in his family for 100 years. However the reports also say that they were discovered a few years ago in a cave in a remote area of northwest Jordan. This is near the area where first century Christians fled when Jerusalem was attacked by the Romans.
The Jordanian government is trying to get them back. "They will really match, and perhaps be more significant than, the Dead Sea Scrolls," the director of Jordan's Department of Antiquities, Ziad al-Saad, told the BBC.
To which Larry Hurtado says, "Chill, take a breath." Hurtado is Professor of New Testament Language, Literature & Theology and Director of the Centre for the Study of Christian Origins at the University of Edinburgh.
Hurtado says dangling such discoveries in front of the media, before making them available to scholars, is becoming a tired game. "I'm impatient with people who go to the press and claim that they have something of enormous scholarly value and do not provide the materials for independent scholarly analysis. Controlling access to information is not how we do business in scholarship."
Other Bible scholars and archaeologists contacted by Christianity ...
1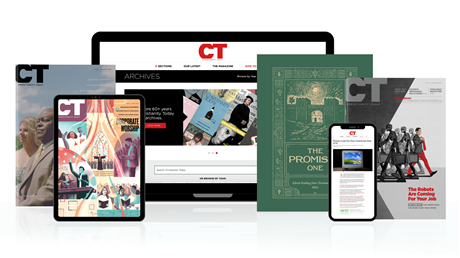 Find hope and historical insight. For a limited time, explore 60+ years of CT archives for free!
Daily devotions from Timothy Dalrymple during this pandemic.
Hundreds of theology and spiritual formation classics from Philip Yancey, Elisabeth Elliot, John Stott, and more.
Home delivery of new issues in print with access to all past issues online.
Join now and get print issues access to archive PDFs.
Scholars Doubtful About Metal Plate Documents' Authenticity
Scholars Doubtful About Metal Plate Documents' Authenticity