Colleges deemed not religious enough
The National Labor Relations Board (NLRB) decided in May that Chicago's St. Xavier's University cannot prevent its adjunct faculty from unionizing. Federal law allows religious schools to prohibit collective bargaining if it might interfere with their first responsibility to a religious mission. But the NLRB found that the Catholic school is not a "church-operated institution" and lacks a "substantial religious character." The NLRB issued a similar ruling against Manhattan College in January. Both schools argue their inclusion of non-Catholic faculty and students is evidence of church teaching, not secularism.
Court: Explain wave of Christian complaints
UNITED KINGDOM The European Court of Human Rights asked the government in June to state formally whether it believes four British Christians have had their religious rights violated. Two of the four faced discipline at work for wearing cross necklaces; the other two received sanctions for refusing services to homosexual couples. British courts have repeatedly dismissed their complaints. Trevor Phillips, chairman of the UK's Equality and Human Rights Commission, told The Telegraph that Christians do face discrimination but that politically motivated faith groups often blow it out of proportion. The Evangelical Alliance UK disputed Phillips's remarks.
Trial suspended for massacre suspects
PAKISTAN Nearly 70 suspects in the massacre of Christians in Gojra have a year of freedom on bail after the Anti-Terrorism Court suspended the trial because a key witness fled the country. The August 2009 attack, triggered by rumors that Gojra Christians had desecrated the Qur'an, left ten Christians dead and almost 100 homes burned. Witnesses have reported facing intimidation, and several have already fled the country.
Refugees improperly quizzed on religion
CANADA Refugee advocates are criticizing immigration officials after details emerged about a Chinese Christian's 2007 hearing. The refugee board denied the man's religious refugee status because, it said, he could not describe what Jesus was "like as a person" beyond creedal statements. Canada's Federal Court upheld the refugee board's decision this year, but admitted that the questions were "somewhat awkward." The court also recently ruled that an Egypt-based visa officer had made bad decisions when interviewing four Eritrean nationals, such as asking two professing Pentecostals to name the "seven gifts of the Holy Spirit."
Lawmakers mull limiting abortion
RUSSIA Parliamentarians are considering legislation that would outlaw free abortions at state facilities and require a prescription for the morning-after pill. While abortion was common during the Soviet era, a pro-life movement has recently materialized, spurred by a resurgent Russian Orthodox Church and concerns over Russia's dangerously low birthrate. The United Nations says Russia has the highest abortion rate in the world, and the country's abortions significantly outnumber births.
Denominational funds eliminated
The Christian-focused investment firm FaithShares liquidated four of its five exchange-traded funds on July 15. Due to lack of investor interest, the firm said it shut down funds supporting the denominational values of Baptists, Methodists, Lutherans, and Catholics. A general Christian Values Fund remains active.
College drops national anthem
Indiana's Goshen College decided in June to drop its brief experiment with playing the national anthem before athletic events. The 117-year-old Mennonite school has in the past rejected "The Star-Spangled Banner" as too entwined with military imagery and nationalism, which pacifist Mennonites traditionally reject. In February 2010, Goshen started playing an instrumental version of the song; now, after a year of debate, the school is looking for an alternative that honors both American and Mennonite traditions.
Karnataka Christians demand justice
INDIA The state government of Karnataka will furnish funds to its Christian community for the first time, earmarked to promote community development and help rebuild churches. Karnataka churches suffered numerous attacks in 2008 and 2009, and observers accuse the state government, dominated by the Hindu nationalist Bharatiya Janata Party, of being too lenient with those responsible. "Christians want justice, not money," said Indian archbishop Bernard Moras, according to Asianews.it.
Justice Dept. contests CCM star's parsonages
The Department of Justice appealed a U.S. Tax Court ruling that trumpeter Phil Driscoll can claim a parsonage allowance on two homes. The IRS had earlier determined that Driscoll could claim his primary residence in Cleveland, Tennessee, but not his second home. At issue is whether the clergy tax exemption of "a home" is singular or plural. Driscoll, a Grammy Award winner with dozens of Christian albums, has already served time in prison for multiple counts of income-tax evasion during the years at issue.
Catholic island wants divorce legal
MALTA A modest majority of voters (52.7%) in the overwhelmingly Catholic island nation approved a non-binding referendum to make divorce legal. It is now up to the Maltese parliament to enact the legislation, which would allow divorce for couples who have been separated for at least four years. Malta, where nearly three-quarters of the population goes to Mass on Sundays, would be the last nation in Europe to allow divorce.
Belgium eyes minority sects
BELGIUM A proposed law may outlaw some "sectarian" religious groups. The law, according to Belgian newspaper De Morgen, penalizes "the abuse of vulnerable persons." Lawmakers who support the measure want to use it to root out religious practices they consider "physical or psychological subjection" or "techniques susceptible to alter one's capacity of discernment." Critics say the law's wording is vague and would serve as an excuse to discriminate against minority faiths. The Evangelical Alliance of Belgium said some Pentecostal groups have been mislabeled "cults" in the past, but alliance members now have sufficient state recognition to avoid running afoul of such a law.
Victoria debates church-state questions
AUSTRALIA Public education in the state of Victoria is fielding heavy criticism because more than 90 percent of the teachers in its Special Religious Instruction program come from the Christian group ACCESS Ministries. Detractors accuse access of proselytizing in class and say the state should take its cues from the United Kingdom, which replaced Christian-focused classes with "world religions" education in the 1970s. Meanwhile, Victoria's Legislative Assembly changed its new anti-discrimination law. Among the changes, it no longer requires religious organizations to show that adherence to religious doctrine is an "inherent requirement of the job" if they wish to discriminate on religious or sexual grounds.
Anglicans retain faith but not building
CANADA Four Anglican churches in Vancouver lost their final chance to keep their buildings when the Supreme Court of Canada declined to hear their appeal. A British Columbia appeals court in November had ruled that the properties—worth $20 million—belong to the Anglican Church of Canada, not the congregations. The churches (which include St. John's, the largest Anglican church in Canada) left the denomination in 2008 over the blessing of same-sex unions and other issues. "We've always said from the get-go that we might have to choose between our faith and our buildings, and we chose our faith," Cheryl Chang, chancellor to the Anglican Network in Canada, told the National Post.
Related Elsewhere:
See Christianity Today's news section and liveblog for more news updates.
Have something to add about this? See something we missed? Share your feedback here.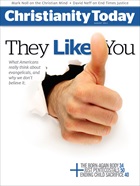 This article is from the August 2011 issue.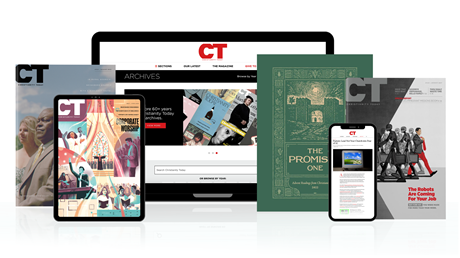 Subscribe to Christianity Today and get access to this article plus 65+ years of archives.
Home delivery of CT magazine
Complete access to articles on ChristianityToday.com
Over 120 years of magazine archives plus full access to all of CT's online archives
Subscribe Now
Colleges Deemed Not Religious Enough, Refugees Improperly Quizzed on Religion, and More News
Colleges Deemed Not Religious Enough, Refugees ...