The first time my daughter grabbed a box of cookies out of the pantry, flipped the package round and round, and asked me how many calories were in each one, I laughed it off.
"I don't know," I said. "Why do you ask?"
"Just wondering."
The second time she asked—while reaching for another square of our regular Friday night pizza—an alarm went off. This time she added, "I don't want to get fat. That's bad."
Even as I told her that she didn't need to pay any attention to calories, that they were good things, that we needed them for energy to run and play, I seethed. After all, I had a new enemy: whoever had introduced this calorie nonsense into my home and had made my healthy, vibrant 7-year-old worry about counting calories.
As it turns out, naming the enemy was more difficult than anticipated. Even as I read a horrifying (if overblown) story about the number of 5- to 7-year-olds who are being treated for eating disorders in the UK, I couldn't simply blame the media, Barbie, or the uber-retouched, sickly skinny celebs on magazine covers the way the Telegraph report did. After all, how could a thin woman in a magazine cause my daughter to dread getting fat?
But I was wrong. While loading food onto the conveyor at the grocery store, I saw her. On a magazine cover. In her pretty dress and sweet cardigan, ankles crossed ladylike on a picnic table set with apples in their summer glory.
I reached for the August issue of Better Homes and Gardens. "Fresh and Healthy: Michelle Obama," the cover read. At last I had found the culprit: one of the world's most beautiful, powerful, and intelligent women. Great.
If you don't know, Michelle Obama's major initiative during her husband's presidency has been the Let's Move campaign, which ...
1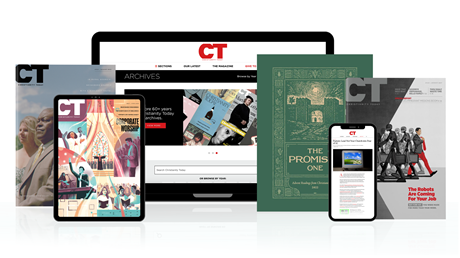 Subscribe to Christianity Today and get access to this article plus 65+ years of archives.
Home delivery of CT magazine
Complete access to articles on ChristianityToday.com
Over 120 years of magazine archives plus full access to all of CT's online archives
Subscribe Now
Kids' Diets: Why We Need Immovable Love, Not 'Let's Move'
Kids' Diets: Why We Need Immovable Love, Not 'Let's Move'