true
It's that time of year when we start watching favorite Christmas movies, and for many, the list begins with Frank Capra's It's a Wonderful Life. When we think of Capra's films, it's easy to break into a smile, for he was "the great constructor of happy endings," as biographer Vito Zaggiro has written.
But Zaggiro doesn't stop there. In the very same sentence—in his article titled "It's (Not) A Wonderful Life: For a Counter-Reading of Frank Capra," Zaggiro notes that the director's films also often "represented enormous social contradictions and conflict that clash with the surface message of his films."
One typical conflict is the struggle between individual faith and organized religion, particularly in two of five Capra films starring Barbara Stanwyck—The Miracle Woman (1931) and The Bitter Tea of General Yen (1933). A close reading of the former, in conjunction with Capra's comments about faith and discussion of Stanwyck's acting technique, all combine to underscore the primacy of that struggle.
Capra deemed it a failure
In his autobiography, Capra suggests The Miracle Woman—inspired by the life of 1920s evangelist Aimee Semple McPherson—was a failure because he was unable to create a role in which the heroine, Florence, followed the intended arc of "one woman's life in three acts: disillusion, venality, conversion." Instead, the plot breaks into these three parts: disillusionment with religion, spiritual confusion, and acceptance of individual faith. Thus, even though the outward plot does not follow Capra's intended sequence, it is possible to read the film in such a way that Florence's faith development coincides quite clearly with the arc he wanted.
Florence's disillusionment is evident from the ...
1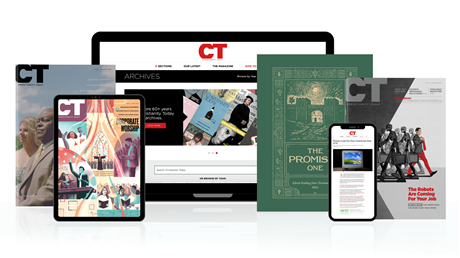 Find hope and historical insight. For a limited time, explore 60+ years of CT archives for free!
Daily devotions from Timothy Dalrymple during this pandemic.
Hundreds of theology and spiritual formation classics from Philip Yancey, Elisabeth Elliot, John Stott, and more.
Home delivery of new issues in print with access to all past issues online.
Join now and get print issues access to archive PDFs.
Frank Capra's Miracle Woman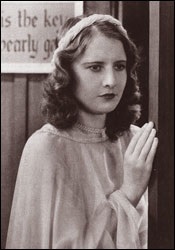 This slideshow is only available for subscribers.
Please log in or subscribe to view the slideshow.
Frank Capra's Miracle Woman