LifeWay Christian Stores, the Southern Baptist-owned U.S. retailer, plans to drop its controversial "Read with Discernment" program.
The program, which began in 2007, listed popular authors such as Rob Bell, Donald Miller, Brian McLaren, and William Young, who the chain said "may have espoused thoughts, ideas, or concepts that could be considered inconsistent with historical evangelical theology." Such books, LifeWay said, are relevant "strictly for critical study or research to … understand and develop responses to the diversity of religious thought in today's postmodern world."
At the LifeWay store in Franklin, Tennessee, the shelf featuring Young's The Shack had a warning label, while Miller's A Million Miles in a Thousand Years had a bookmark in it telling buyers to ask for more information at the checkout desk. (LifeWay representatives declined to tell a reporter why Miller's book was included in the program.)
Only a handful of titles received the warnings. Chris Rodgers, LifeWay's director of product standards and customer relations, said the retailer was trying to help buyers make good decisions. But the labels became more trouble than they were worth.
"We have been thinking about doing away with them for some time," he said. "They have kind of become irrelevant. We thought it would be helpful and it wasn't."
The program became an ongoing target of criticism. The most recent round was sparked by an October blog post by Shaun Groves, a Christian musician and speaker. Groves got so annoyed by the warning he found on Miller's book in a LifeWay store that he walked out and bought the book at a nearby Barnes & Noble instead.
"LifeWay warns Miller's readers to exercise discernment because it believes his books to be inconsistent with historical evangelical theology in some way," he wrote, "yet instead of refusing to sell them, LifeWay chooses to profit from what it alleges to be heresy(ish)."
Groves, whose music is carried by LifeWay and who declined to be interviewed for this story, went on to say that Christians should read every book—not just Miller's—with discernment.
"I want you to know that everything I write might be wrong," he wrote. "Exercise discernment."
Dan Scott, senior pastor of Christ Church in Nashville, agrees, but thinks LifeWay had good intentions.
"I understand why they did it," he said. "They had to find a way to get some people off their back in order to be able to sell books."
Scott said the charismatic megachurch's bookstore stocks a number of authors whose views he disagrees with. But as long as the authors do not attack central Christian doctrines, the store can stock or order them. So Christ Church's store sells Miller and Young and has also sold McLaren.
Rodgers would not discuss specifics about what products LifeWay would or would not sell. He added that LifeWay would not sell any product that violated core Baptist teachings: "We are not going to promote heresy."
Like most Christian retailers, the chain sells to a wide variety of believers, he said. Most are Protestants who agree on central Christian teaching about Jesus or the Resurrection, but may not agree on other theological principles.
"We've dealt with all kinds of churches, and every one has got an opinion," he said.
Rodgers said that he agrees with Groves: "We should all read everything with discernment."
Related Elsewhere:
Previous Christianity Today articles on Christian retail include:
Christian Retail Convention Sees Drop in Attendance | Attendance dropped by one-fifth at this year's CBA convention of Christian retailers, the organization reported, as overall Christian retail sales plunged by more than 10 percent. (July 20, 2009)
How to Save the Christian Bookstore | (Hint: Stop making it so religious.) (April 11, 2008)
Christian Bookstore Manager Martyred in Gaza City | Rami Ayyad received death threats after store bombing in April. (October 8, 2007)
Mass Marketing the Good News | Last fall on the outskirts of Birmingham in a strip mall between Morrison's cafeteria and Kinko's copy center, the state of the art in spiritual retailing opened its doors: Disciples, the first "Christian superstore." (January 8, 1996)
Have something to add about this? See something we missed? Share your feedback here.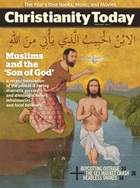 This article is from the February 2011 issue.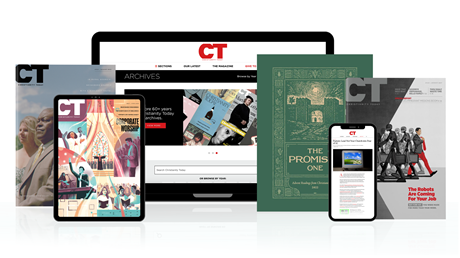 Subscribe to Christianity Today and get access to this article plus 65+ years of archives.
Home delivery of CT magazine
Complete access to articles on ChristianityToday.com
Over 120 years of magazine archives plus full access to all of CT's online archives
Subscribe Now
The Discerning Seller: LifeWay to Drop Warning Labels
The Discerning Seller: LifeWay to Drop Warning Labels