No Real Crisis
Thanks to Scot McKnight for bringing balance and clarity to the "Jesus vs. Paul" stand-off [December]. Those who choose sides should remember the history: It was Jesus who stunned Saul on the Damascus road, calling him into service. And it was Paul who went to the third heaven to be briefed by Jesus himself for ministry. In light of that history, it's unlikely that there would be a disconnect between their teachings.
Paul acknowledges that we have been placed into the kingdom of Christ (Col. 1:13) and that the kingdom is about righteousness, peace, and joy (Rom. 14:17). Jesus introduces and defines the kingdom to a people waiting for the restoration of David's throne, while Paul fleshes out the theology of what it means to become rightly related to the King. Sounds like a brilliant strategy to me.
Joseph M. Stowell
President, Cornerstone University
Grand Rapids, Michigan
An omission in McKnight's otherwise helpful article is the Book of Acts, where Luke presents a beautiful re-signification of kingdom language after Jesus' resurrection. The word kingdom appears in Acts eight times as a summary term for preaching Christ. By the end of Acts, we find Paul "preaching the kingdom of God and teaching about the Lord Jesus Christ quite openly and unhindered." No real difference.
Paul's flexible use of kingdom language ("kingdom of God," "kingdom of Christ," "his kingdom") and the smattering of references in James, Hebrews, Peter, and Revelation provide a model for all post-resurrection preachers. To try and drive a wedge between Jesus and Paul is terminological turpitude.
David Short
Vancouver, British Columbia
Believing in the verbal, plenary inspiration of Scripture by the Holy Spirit precludes seeing any division between the writers of the Bible. Paul states that he received his teaching from the Lord (1 Cor. 2:13; 14:37; 1 Thess. 4:2, 15), so how could there be any tension? Have we not thought through the repercussions of the progressive nature of revelation?
Mark Smith
Bloomington, Illinois
McKnight assumes that the center of Paul's theology is justification by faith—a view with not a few detractors. As McKnight attempts to close the gap between Jesus and Paul using the lens of Christology, he alludes to another possible core of Pauline theology: the Christ event, i.e., Jesus' death and resurrection. More than justification by faith, the Christ event undergirds Paul's thinking. Only the Reformation force-feeding of justification by faith at the core of Paul's theology makes harmonizing Jesus and Paul difficult.
Nathaniel Rhoads
Winnemucca, Nevada
Court Considers Credits
Education tax credits like those in Arizona may benefit Christian schools. But in "School Choice 2.0" [December], Jeff Blamer rightly notes the inappropriateness of viewing the scholarships in that light. The purpose of school-choice programs like Arizona's is to empower parents to choose from a range of educational options, not steer them into religious schools.
The Supreme Court ruled the following in 2002, upholding a Cleveland voucher program through which a majority of recipients chose parochial schools: "The incidental advancement of a religious mission, or the perceived endorsement of a religious message, is reasonably attributable to the individual aid recipients not the government, whose role ends with the disbursement of benefits."
It's difficult to see how the justices could uphold this precedent while knocking down the Arizona tax credits. While Cleveland's vouchers are a direct grant from the government, Arizona's scholarships result from tax credits given by individuals who contribute to Student Tuition Organizations, which then aid parents selecting among a variety of private schools, not just religious ones.
Robert Holland
Senior Fellow, The Heartland Institute
Chicago, Illinois
Muslim Evangelists
Eliza Griswold makes an important point about needing a broader understanding of Islam ["The Line Where Religions Collide," December]. Having worked for some 10 years in a predominantly Muslim Southeast Asian nation, I echo Griswold's concern for minority groups in Muslim-majority countries.
I do, however, take issue with her comment, "Proselytizing for Islam is most frequently bringing fallen Muslims back into the fold. It's usually not across faith lines." That certainly was not our experience. The government-supported policy in nations like the one where we served is Islamization, which includes overt and covert efforts to induce many to become Muslims. Local newspapers regularly run articles and photos celebrating conversions to Islam. They are actively seeking to bring others into the fold.
I am not saying that Muslims shouldn't be able to proselytize. Rather, I want to correct the misconception that they aren't interested in proselytism. Of course, my main concern is for those of other minority faiths in Muslim nations who are denied basic religious rights.
Gary Roosma
Richmond, British Columbia
YWAM in the Light
I was delighted to read Christianity Today's "Youth with a Passion" [December]. YWAM has weathered accusations of being a cult, assaults to its views on governance, and myriad other challenges. But it provides an effective umbrella under which believers can test their call.
For this reason, regional leaders should be all the more willing to investigate the Nordic Capital Investments fraud. A full airing of this tragedy will help protect future YWAMers and counter the belief that this event has been swept under the rug since 2007.
Ron Williams
E-mail
Editor's Note:In late October 2010, Kristian Westergard was convicted of gross criminal fraud and sentenced to four years in a Swedish prison for the Nordic Capital Investments scheme. He is appealing his conviction. Erik Spruyt was not a defendant in this case and testified under oath concerning his role at Nordic Capital.
What got the most comments in December's CT
72%Jesus vs. Paul Scot McKnight
9%Christ of the Klingons Trevor Persaud
6%Away with 'Away in the Manger'? Under Discussion, compiled by Ruth Moon
Readers' take on "Jesus vs. Paul"
37% Yay
63% Nay
Worth Repeating
"Didn't the Germans insist on the state being in charge of their children's education in the 1930s? How'd that turn out?"
Stephen, on Germany's stringent no-homeschooling laws.
CT Liveblog: "German Christians Fight for Right to Homeschool,"
by Krista Kapralos, RNS
"You guys can continue picking apart the details of the Dufflepuds. The rest of us will point others to Christ."
Matt R., lamenting that Christian publications and bloggers have lambasted The Voyage of the Dawn Treader film for missing some of Lewis's nuances.
CT Review: The Voyage of the Dawn Treader,
by Russ Breimeier
"When we are the primary initiators of 'witness,' then God is displaced and we are in charge. This is what many within and without the church find so offensive: not Christ crucified, but those who identify with him in a most non-cruciform manner."
Mike P., on why Christians continually need the gospel.
SoulWork: "Evangelizing Ourselves," by Mark Gall
"We can encourage people to get married until we are blue in the face, but until people betroth themselves to the One who matters, it doesn't do much good."
Leslie S., on the limited value of encouraging more Americans to marry.
Speaking Out: "Marriage: Marginalized in the Middle," by Bradford Wilcox and Chuck Donovan
Related Elsewhere:
The December issue is available on our website.
Letters to the editor must include the writer's name and address if intended for publication. They may be edited for space or clarity.
E-mail: cteditor@christianitytoday.com
Fax: 630.260.8428
Have something to add about this? See something we missed? Share your feedback here.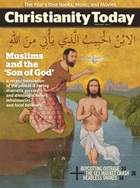 This article is from the February 2011 issue.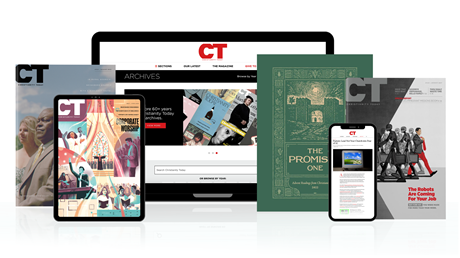 Subscribe to Christianity Today and get access to this article plus 65+ years of archives.
Home delivery of CT magazine
Complete access to articles on ChristianityToday.com
Over 120 years of magazine archives plus full access to all of CT's online archives
Subscribe Now
Readers Write
Readers Write