Governor orders churches closed
ALGERIA The leader of Algeria's network of Protestant churches was ordered by his governor to "close down … all the Christian worship places, which are not designated for religious purposes." The May order enforces Ordinance 03-06, a 2006 law restricting non-Muslim worship. The ordinance led to the closure of over half of the nation's then-50 Protestant churches in 2008. Churches must register in order to legally operate, yet Protestant leaders have tried for years to have church applications approved by the government without success. The Algerian government also restricts Muslim worship, given fears of radicalism that fueled waves of domestic terrorism in the 1990s. Despite government intimidation, churches throughout the country continued to gather weeks after orders to shut down. 
Christian president retains office
NIGERIA Voters gave Christian president Goodluck Jonathan his job back in what many agreed was one of Nigeria's fairest elections. But supporters of Muslim opposition candidate Muhammadu Buhari took to the streets. The ensuing riots left an estimated 800 Christians and Muslims dead and hundreds of churches burned. Many believe the balance of power in Nigeria has shifted to the Christian-dominated south. The shift began when then–vice president Jonathan took over after his northern predecessor's death in 2010, breaking the Muslim-Christian presidential rotation.
Florida will vote on Blaine repeal
The Florida Senate has moved the state one step closer to repealing a Reconstruction-era constitutional amendment that bars religious organizations from state funding. The Blaine Amendment was created in the 1800s to limit Catholicism. Supporters of the repeal argue that Blaine discriminates against religious groups that offer social services. Opponents worry that repealing it could open the door to school vouchers for religious institutions and state funding for extremist hate groups. Voters will decide on the amendment in 2012.
Pastors petition for religious liberty
CHINA Nineteen pastors signed a first-ever petition presented to the Chinese legislature asking the Communist government to grant legal protection for unregistered house churches. The document references the unregistered 1,000-member Shouwang Church. Its members have attempted for months to hold Sunday worship in a public square after the church's lease was terminated. Observers told The New York Times that the petition puts pressure on the government at a time when leaders already feel their authority is under threat.
Court affirms house church worship
IRAN The Revolutionary Tribunal has acquitted 11 members of the Church of Iran who had been arrested after attending a house church meeting and drinking Communion wine. The court ruled that the church members were within their rights under Article 13 of the Iranian constitution, which allows non-Muslims freedom to worship and "act according to their own canon."
New constitution reverses abortion stance
HUNGARY The newly adopted constitution in Hungary defines marriage as between one man and one woman. It also guarantees the right to life from conception and acknowledges the role of Christianity in preserving the nation. Hungary's prime minister said he hopes the new constitution will transition the post-Communist country to a democracy with sound finances and good government. Previously, Hungary's abortion law was one of the most liberal in Europe, allowing the procedure without restriction and using state funding.
Convert baptisms frowned upon
SWEDEN Lutheran bishops are advising priests not to baptize asylum seekers who have converted to Christianity. Explaining the bishops' letter to reporters, a spokesperson at the Center for Religious Dialogue said the baptisms could increase the risk of persecution if converts are sent back to their home countries. Others are concerned that some asylum seekers convert in hopes of bettering their chances of being permitted to stay in Sweden. In a high-profile April case, a former imam who converted to Christianity faced extradition to Iraq, where he feared possible imprisonment or death for leaving Islam.
Abortion funding showdown in Indiana
The Obama administration is objecting to a new Indiana law blocking Planned Parenthood from accessing some public funds allocated to family planning. The law stood up to a federal court challenge. But if the federal government decides it breaks Medicaid rules, it could revoke millions of dollars in Indiana Medicaid funding. At least five other state legislatures have proposed similar bans.
Pastor latest Christian to be kidnapped
MEXICO Suspected drug traffickers kidnapped the pastor of a 500-person church in the middle of a Sunday worship service. Josué Ramírez Santiago, pastor of Christian Center El Shaddai in Lázaro Cárdenas, Michoacan, was kidnapped by several masked men and held for a ransom of 20 million pesos ($1.7 million). The director of the National Fraternity of Evangelical Churches said 100 Mexican clergy have been kidnapped in the past few years. Christians in the region are often kidnapping targets because of their support for alcohol and drug rehabilitation programs.
Tribals arrested for converting
INDIA Twelve people were arrested in Orissa state for converting to Christianity without first notifying police. Officials say the converts violated an Orissa law banning "forced" conversions, requiring potential converts to establish their motives with the authorities. The Global Council of Indian Christians accused police of intimidating Christians from tribal backgrounds. Tribal groups in India often receive affirmative-action benefits, which members can lose if they convert to Christianity. Six Indian states have laws restricting conversion.
Baptists debate university leadership
The Baptist General Convention of Texas (bgct) has expressed "deep disappointment" at Baylor University's decision to allow 25 percent of its board of regents to be non-Baptists. Houston Baptist University's request to add non-Baptists to its board of trustees was rejected at the bgct's annual meeting, but school trustees approved the change in March. A majority of students at both schools, which receive millions of dollars from the bgct, are non-Baptists.
Creationism banned from free schools
UNITED KINGDOM New free schools with less government involvement in curriculum choice cannot teach creationism in science classes, according to the British Department for Education. Creationism is "at odds with scientific fact," Education Secretary Michael Gove said, and Gove will consider applications for schools that want to teach creation in other disciplines on a case-by-case basis. Teachers at the schools do not need formal teaching certification. Groups like the Everyday Champions Church and the Christian Schools Trust have applied to start schools.
District bans Christian groups
INDONESIA The administration of the Aceh Jaya district barred four aid organizations in May, responding to complaints that they were proselytizing local Muslims. The groups were doing relief work in the province, which had suffered considerably in the 2004 Southeast Asian tsunami. At least two of the groups, the Adventist Development and Relief Agency and a local affiliate of Baptist World Aid Australia, have clear ties to Christian denominations. All four deny conducting any missionary efforts.
Sickness spikes Spring Arbor commencement
Spring Arbor University in south Michigan postponed its May 14 commencement for a week after more than 170 students were found to have contracted "sickness consistent with the Norovirus or Noro-like virus." The highly contagious digestive illness is responsible for "more than 50 percent of food-borne disease outbreaks," according to the Centers for Disease Control.
Related Elsewhere:
See Christianity Today's news section and liveblog for more news updates.
Have something to add about this? See something we missed? Share your feedback here.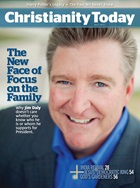 This article is from the July 2011 issue.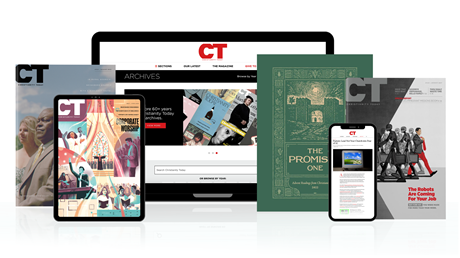 Subscribe to Christianity Today and get access to this article plus 65+ years of archives.
Home delivery of CT magazine
Complete access to articles on ChristianityToday.com
Over 120 years of magazine archives plus full access to all of CT's online archives
Subscribe Now
Christian President Retains Office, Pastor Kidnapped in Mexico, & Other News
Christian President Retains Office, Pastor ...