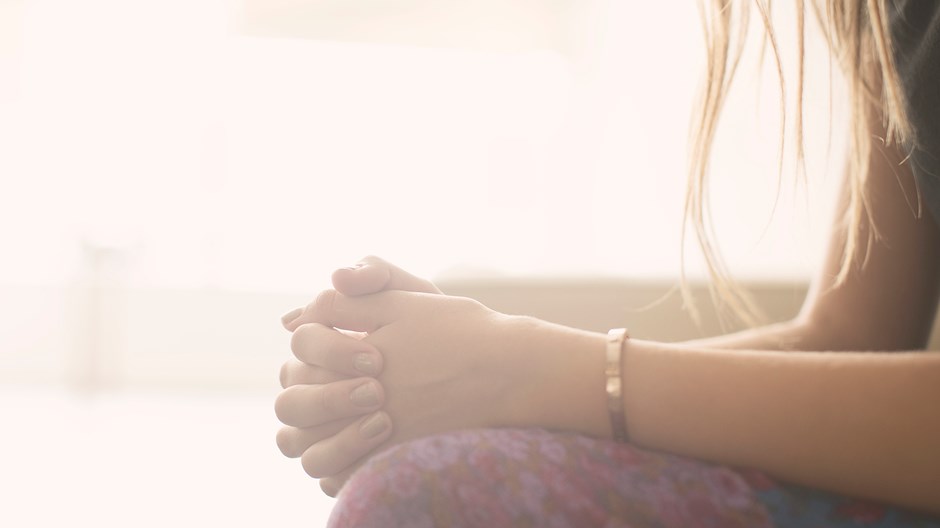 The year Diana Ross's hit song "Love Child" hit the top of the pop charts, I was born to a single mother who was unable to care for me. At three weeks, I was adopted into a family who raised me in an affluent suburb outside of Chicago. The view from the curb was that we were the perfect family, in the perfect home, in the perfect town.
On the inside of those stately brick walls, though, my home life was shaped by alcoholism and domestic violence. My parents divorced when I was 6. My mother remarried another alcoholic, and my father, who'd moved away, also remarried. By the time I was 15, both of those marriages had ended. What I learned about trust people was that they went away. What I learned about myself was that I wasn't worth loving.
None of the adults in my life had a clue I was suffering. My broad smile fooled them and even me. It disguised the protective shell around my vulnerable heart meant to keep me from being be hurt again. As I moved into adulthood, though, that girl-size armor, pinching, chafing, began to fail.
In college, my roommate—single—became pregnant. That she decided to raise her child instead of placing him up for adoption created the first crack in my cardiac shell. Nine months later, holding her precious son in my arms, five hundred more fissures rippled around my guarded heart. Baby Isaiah's blessed arrival, as well as his familiar origins, unleashed a deep wondering about my own.
Soon after Isaiah's birth, curious, I submitted an application to an international reunion registry that linked separated kin. Within a few weeks I was reunited with my birthmother. She was delighted to find me, and our relationship has continued to this day.
When I tracked down my birthfather, he was not interested in knowing me. With my unwillingness to face the sting of his second rejection and the chronic layers of grief it triggered, my pain eventually became unmanageable. Suffering from depression, I flitted between whatever psychological and spiritual resources promised healing. For over a decade, every book, praying church, healing conference, therapist's office, and prayer circle left me more disappointed and devastated than the last. The spiritual reality that I was a beloved daughter of God—the one to which I agreed in my head, and sincerely preached with my lips—had yet to sift its way into my deepest places.
At my lowest point, I told a friend that my quest for relief was just about done. Though far from healed, I could simply no longer justify the time, energy, and financial resources being poured into fixing my broken heart.
"Doesn't God have better things to do?!" I demanded of her.
Certain there was more important work—famine, poverty, and orphan care—to which the Almighty was committed, I was less convinced that God loved me. My wise friend gently assured me that an infinitely resourced God was not, in fact, too busy to care about the needs of my hurting heart.
In that lowest point, I finally released my fury at God, demanding, with raised fist: What reliable adult was for me when I most needed one?
In reply, two words drifted down from heaven, like fall leaves, landing into my desperate heart: I Am.
Resistant, I reasoned, "That can't be a message from God. Those Bible words probably just bubbled up from my subconscious as an expression of my deepest longing."
Then, two more words dropped: I am for you.
When an image of Jesus' body hanging on the cross filled my mind, I finally understood, in my deepest places, who God was and who I was. This deity wasn't, as I had suspected, the kind of Father who cavalierly sacrifices his own kid. Rather, this was the kind of Father who, rather than preserving his life at my expense, poured out his life, out of love, for me. It's what none of my well-meaning caregivers, who had longed to love me well, had been able to do.
Suddenly, what I'd known about the Father of Jesus in my head, and even in my heart, had penetrated my deepest places. The Enemy's sinister voice, which whispers lies into the ears of children who've lost parents to death and divorce, illness and addictions, work and war, had insisted that I wasn't worth loving. In the face of both the evidence of my experience and the hiss of the deceiver's lies, God had assured me that, in Jesus, God was with me and for me.
My redemption could not be recognized by strangers like it can be on ABC's Extreme Home Makeover: by a broad, goofy smile. Instead, my insides were finally freed from the cover of that artificial mask. Relationships reordered, the experience of inevitable absences—a friend showing up late to the movies—were no longer narrated by the quiet voice of the Deceiver hissing: "You're not worth showing up for. You're not worth loving." I knew, at a cellular level, that I was and I am.
Like me and like the woman in the Supremes' hit song, the beginnings of many have been cloaked in shame. These beloved ones have been identified by words like "illegitimate," "accidental," "foster child," "impoverished," and "trafficked." Today I am convinced that Jesus' self-giving love on the cross sets God's children free not just from the guilt of sin, but from shame as well. Whether scarred by a father's absence, wounded by his presence, or raised by a pretty good one who did his best but nonetheless fell short, the Father of Jesus longs for all those adopted as his children to know, in the marrow of our bones, his constant whisper: I am for you.
Margot Starbuck is the author of The Girl in the Orange Dress and Unsqueezed, both published by InterVarsity Press. She has written for Her.meneutics on strip clubs and jiggly thighs, and spoke with our blogger Alicia Cohn about searching for a father's love. Margot writes at MargotStarbuck.com.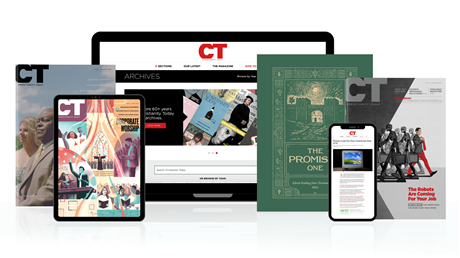 Subscribe to Christianity Today and get access to this article plus 65+ years of archives.
Home delivery of CT magazine
Complete access to articles on ChristianityToday.com
Over 120 years of magazine archives plus full access to all of CT's online archives
Subscribe Now
Searching for Abba on Father's Day
Searching for Abba on Father's Day