true
The trailers for Sucker Punch make it obvious that this is another movie from director Zack Snyder, who successfully adapted tricky graphic novels like 300 and Watchmen to the big screen. His distinctive comic-book style (filled with slow-motion action and quick-moving cameras) perfectly suited the complex storytelling and imaginative artwork of those two beloved epics. With a similar style, Snyder now brings us an original story that he co-wrote.
He should probably stick to directing.
Sucker Punch begins with the back-story of a 20-year-old woman nicknamed Baby Doll (Emily Browning). Typical of other Snyder movies, it's a very stylish prologue that quickly sets the stage without any dialogue. Upon the death of her mother, her wicked stepfather attempts to abuse her and her sister, enraged that they are the beneficiaries of their mother's inheritance. Tragedy ensues and Baby Doll is sent to a mental asylum, scheduled for a lobotomy in five days.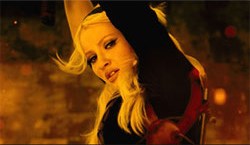 At Lennox House, Baby Doll and other troubled girls are subjected to the unorthodox treatment of Dr. Gorski (Carla Gugino), performing their emotions and fears onstage like actors. Befriending four other inmates, Baby Doll retreats to her own fantasy world in order to escape the harsh realities of her predicament and devises a plan for her and the others to escape. She learns from an imaginary wise man (Scott Glenn) that she will need five objects to escape: a map, fire, a knife, a key, and some sort of "perfect sacrifice" that only she will be able to provide.
From there, Sucker Punch jumps off the tracks, blurring together fantasy and reality in a way that's incomprehensible. This movie isn't simply Dorothy choosing to alternate between Kansas and Oz.
Try to make sense of this: Shortly after Baby Doll arrives, the setting changes, and we begin to see the world from the perspective of one of the other girls. The asylum is now a brothel straight out of Burlesque and the girls are forced to dance sensually for its patrons before turning tricks afterwards. When Baby Doll is asked to perform a dance in rehearsal, she closes her eyes … and suddenly we're whisked away to her fantasy world, where she's an unstoppable ninja warrior armed with guns and swords while combating giant samurai warriors, zombies, robots, and dragons.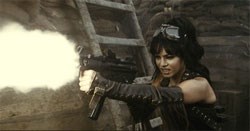 That pretty much sets the pattern for the movie: planning in the burlesque fantasy, then kicking into the action whenever Baby Doll starts to "dance," with everyone praising her dancing skills once things are done. But there's not much direct correlation between these fantasy worlds and reality. In the hospital, we catch glimpses of the four items in Baby Doll's quest and know she'll somehow use those in her escape plan. And in one fantasy sequence we briefly see a Nazi-zombie version of Blue (Oscar Isaac of The Nativity), the despicably corrupt asylum orderly taking advantage of the girls he "cares" for. But it's not as if the samurai or robots represent actual guards or enemies in reality. I've no idea what Baby Doll is really doing while she's dancing. And frankly, I don't want to know.
Thus the frustration with Sucker Punch: we've no idea what's really going on. There are few touchstones to ground us in the reality of the girls' situation. But then reality is the most boring part of this movie, mostly depicting Baby Doll and three others squabbling with Sweet Pea (Abbie Cornish) about whether or not they should escape or stay put. And that's the film's other key weakness: everything remains so cold and detached with no strong emotional core to make us care for such two-dimensional characters.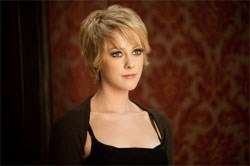 The action scenes are too loud, but kind of fun, mashing together all manner of technology, weaponry, and enemy from history and fiction. (It's different, I'll give it that.) Playing like a sci-fi version of Charlie's Angels, each mission begins with the wise man giving instructions to his team of specialists before they rain chaos on the bad guys.
As with Snyder's other films, the effects rely heavily on computers and never look realistic, but his hyper-visuals nevertheless immerse you in a world that's part comic book, part video game. These scenes also become numbing and repetitive, however, and feel more like demonstration footage for a special effects company than cohesive storytelling.
For a film with so much action violence, it's remarkable that Snyder kept things within PG-13 standards. Little blood is shown onscreen in the real world, and the fantasy world is populated with creatures that emit steam and light when cut. By the same token, there's no sexual abuse shown on screen aside from a couple scuffles between girl and captor. But there's still a general air of sleaziness throughout the movie due to implied acts and the trashy clothes of the girls. One almost wishes Snyder went for the full R to keep younger viewers away from this movie.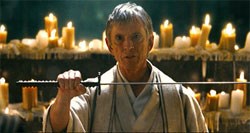 Sucker Punch feels empty and misguided overall. Impressionable viewers may leave mistakenly believing that victims simply need to retreat to their "happy place" and everything will be fine. Somewhere in all this, Snyder is probably trying to convey a sense of female empowerment, but that's a little bit like James Cameron preaching anti-violence with the intense action of Terminator 2—it feels hypocritical with all the objectifying.
As for the movie's title: Think of a sucker punch as a cheap distraction for someone to gain the edge to knock the opponent senseless. That sums it up: What looks good initially will ultimately leave you flat.
Talk About It
Discussion starters
The film begins with a voiceover describing angels as someone to watch over us, taking many forms, and helping us to overcome. How does the explanation/depiction of angels in the movie correlate with our understanding of angels in Scripture? How does it differ? Would you identify any of the characters in

Sucker Punch

as an angel?
What drives Baby Doll's actions in the movie? Justice? Self-preservation? A desire to help others?
Do you think there's any validity to Dr. Gorski's methods of acting out emotions and fears? How might it be beneficial? How might it be dangerous?
What do you make of the sacrifice made by one of the characters at the end of the film? Was it necessary? What is meant by "This is your story, not mine."
The Family Corner
For parents to consider
Sucker Punch is rated PG-13 for thematic material involving sexuality, violence and combat sequences, and for language. There are probably less than 10 words of profanity, but they include misuse of God's name and an f-bomb censored by noise. For a movie with so much action, it is surprising how little bloodshed is shown. Most of the violence is depicted through fantasy involving robots, zombies, and dragons, including a dragon that is gutted. But some characters are shot (off-screen) or stabbed in reality. And there's a general air of sleaziness due to the scantily clad girls, the lustful leers of their captors, and the implication of sexual abuse (nothing is shown).
Copyright © 2011 Christianity Today. Click for reprint information.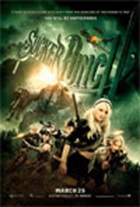 Browse All Movie Reviews By: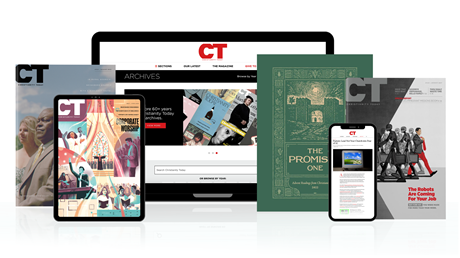 Annual & Monthly subscriptions available.
Print & Digital Issues of CT magazine
Complete access to every article on ChristianityToday.com
Unlimited access to 65+ years of CT's online archives
Member-only special issues
Subscribe
Sucker Punch
Sucker Punch