On Tuesday May 10, the Presbyterian Church (U.S.A.) joined a group of mainline churches that has opened the door to gay ordination. The new PC(USA) constitutional change, which has now received the necessary votes, will officially take effect in July and is widely interpreted to allow for gay ordination. The amendment will remove constitutional language that had required clergy to live in "fidelity within the covenant of marriage between a man and a woman, or chastity in singleness." It appears that regional presbyteries will now have the local option of ordaining practicing homosexuals to Christian ministry. Anticipating this day, 120 PC(USA) congregations have over the last four years departed and affiliated with the Evangelical Presbyterian Church. After Tuesday more Presbyterian congregations are likely to separate. And so the story of Protestant schism continues.
It didn't happen overnight. The new schism over gay ordination is the culmination of three decades of evangelicals battling the progressive tide, arguing that biblical authority is on the line. In the 1970s, Northern Presbyterians (United Presbyterian Church USA) adopted a statement that "self-affirming, practicing homosexuals" are not eligible for ordination to church office. The Southern Presbyterians (Presbyterian Church in the US) adopted a similar policy the next year. These two denominations united in 1983 to form the current PC(USA). After ongoing debates in the '80s on human sexuality, including homosexuality, in 1993 the weary Presbyterians decided to call a three year voting moratorium on issues related to the ordination of gay and lesbian members to church office.
In 1997, conservatives were able to garner enough ecclesiastical strength to push through the "fidelity and chastity" amendment to their constitution as a requirement of ordination to church office. Liberals presented a substitute amendment requiring "fidelity and integrity in marriage or singleness" which deleted references to celibacy or defining marriage as a union of a man and woman. The substitute was defeated in 1998. Again the next year there was a move to delete the "fidelity and chastity" clause in the constitution but it was defeated. In 2001 there was another attempt to remove the "fidelity and chastity" provision but it was once more defeated. It appeared traditional views were holding their ground, though each time the votes got closer as more progressive views were gained traction.
Eventually a 2006 "Peace, Unity and Purity" task force, seeking middle ground in the ongoing homosexual debate, recommended allowing exceptions to the "fidelity and chastity" standard which was endorsed by the church and opening the door to homosexual ordination. Once again, in 2009 Presbyterians declined to modify the constitutional "fidelity and chastity" requirement for ordination, though the margin of victory by traditionalists was smaller than in the past. Finally, the "fidelity and chastity" constitutional language was jettisoned this week by a majority vote of the regional presbyteries. Thus end three decades of a pro-gay agenda relentlessly pressed until at length Presbyterians officially landed in the gay ordination camp with other mainline denominations. The Stated Clerk of the PC(USA) captured the tragedy of it all when he was quoted by the Associated Press as saying about the vote: "Some will rejoice while others will weep."
In many ways, the PC(USA) vote follows a trend in the mainline in recent decades. It started with the United Church of Christ in 1972, when the first openly gay minister was ordained in a Christian church. In 2003, the consecration of a practicing homosexual Episcopal bishop became a lightening rod of evangelical opposition within the worldwide Anglican Communion. After a five-year study, the Evangelical Lutheran Church in America at its 2009 national assembly voted to strike existing church policy that had required gay and lesbian clergy to remain celibate. Even autonomous Southern Baptists are not escaping the growing schism across the nation; regional Baptist Associations have removed congregations from association membership due to changing views on homosexuality.
When I was a young ministerial student studying at a mainline Presbyterian seminary I read Don Williams's 1978 book, The Bond that Breaks: Will Homosexuality Split the Church? and I recall wondering if homosexual ordination would find acceptance among Presbyterians during my lifetime. Now, more than 30 years later, I have an answer to my question. But as a historian, I believe it is a mistake to focus our attention on how the church has dealt with this issue over the past three or four decades. The long view that church history offers is often the clearest perspective of all.
And church history is crystal clear: Homosexual practice has been affirmed nowhere, never, by no one in the history of Christianity. The church fathers insisted that doctrine and practice must be tested by Holy Scripture. In addition to careful exegesis, another test was catholicity, that is, what has been the universally accepted scriptural interpretation passed down in the church. When novel teachings were shown to fail both the careful scrutiny of Scripture and the consensus of the orthodox Fathers, heretical ideas were doubly condemned. In the 400s, Vincent of Lerins expressed it this way:
… if anyone wishes, to detect the deceits of heretics that arise and to avoid their snares and to keep healthy and sound in a healthy faith, we ought, with the Lord's help, to fortify our faith in a twofold manner, firstly that is, by the authority of God's Law [Scripture], then by the tradition of the Catholic [universal] Church. …[W]e take the greatest care to hold that which has been believed everywhere, always, and by all.
Christianity is a tradition; it is a faith with a particular ethos, set of beliefs and practices handed on from generation to generation. The Christian tradition may be understood as the history of what God's people have believed and how they have lived based upon the Word of God. This tradition is not only a collection of accepted doctrines but also a set of lifestyle expectations for a follower of Christ. One of the primary things handed down in the Christian church over the centuries is a consistent set of lifestyle ethics including specific directives about sexual behavior. The church of every generation from the time of the apostles has condemned sexual sin as unbecoming a disciple of Christ. At no point have any orthodox Christian teachers ever suggested that one's sexual practices may deviate from biblical standards.
Concerning homosexuality there has been absolute unanimity in church history; sexual intimacy between persons of the same gender has never been recognized as legitimate behavior for a Christian. One finds no examples of orthodox teachers who suggested that homosexual activity could be acceptable in God's sight under any circumstances. Revisionist biblical interpretations that purport to support homosexual practice are typically rooted in novel hermeneutical principles applied to Scripture, which produce bizarre interpretations of the Bible held nowhere, never, by no one.
Dr. S. Donald Fortson III is Professor of Church History and Practical Theology at Reformed Theological Seminary—Charlotte. He is an ordained minister in the Evangelical Presbyterian Church.
"Speaking Out" is Christianity Today's guest opinion column and (unlike an editorial) does not necessarily represent the opinion of the magazine.
Related Elsewhere:
Earlier coverage of the PC(USA)'s battle over gay ordination includes:
PCUSA General Assembly Votes to Drop Ban on Noncelibate Gay and Lesbian Ministers (July 8, 2010)
Sheep Stealing Studied | Presbyterians weigh guidelines for reformists (July 1, 2010)
Ready to Implode?| PCUSA congregations prepare shift to Evangelical Presbyterian Church. (March 15, 2007)
Presbyterian Church (USA): No Actively Gay Pastors | Close vote at July General Assembly maintains sexuality standards. (August 2004)
Presbyterians: 'Let's not Fight' | Conservative leaders say they want to rebuild the church Jesus' way. (April 22, 2002)
Cooling off Gay Agenda | PCUSA conservatives turn back liberal challenges (July 2003)
Talk of Presbyterian Split Grows| Homosexual ordination, lordship of Christ are ongoing issues for conservatives. (December 3, 2001)
Presbyterians Void Ban on Gay Clergy | Presbyteries will vote on national meeting's action during the next year. (August 6, 2001)
PCUSA Opens Door to Gay Ordination and Other Ways to Salvation| The real big news out of the denomination's General Assembly may not be its revoking of its ban on gay ministers. (June 1, 2001)
Presbyterians urged to allow liberals to leave over homosexual ordination (February 2000)
Presbyterians Retain Ban on Homosexual Ordination | Within the mainline Presbyterian Church U.S.A. (PCUSA), the question of whether to tighten a ban on ordaining sexually active homosexuals is moving into the presbyteries (August 12, 1996)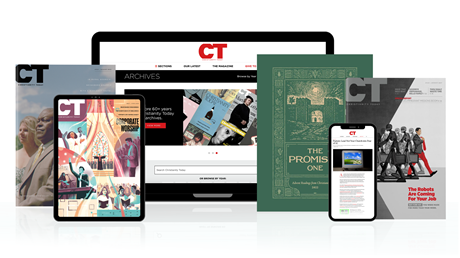 Annual & Monthly subscriptions available.
Print & Digital Issues of CT magazine
Complete access to every article on ChristianityToday.com
Unlimited access to 65+ years of CT's online archives
Member-only special issues
Subscribe
The Road to Gay Ordination in the Presbyterian Church (U.S.A.)
The Road to Gay Ordination in the Presbyterian Church (U.S.A.)