In August, Starbucks CEO Howard Schultz withdrew from a speaking engagement at the Willow Creek Association's Global Leadership Summit. The reason: An online petition had called the Illinois megachurch anti-gay and threatened a boycott of the coffee giant.
The petition had only 717 signatures. Senior pastor Bill Hybels said the church is "not anti-anybody" but believes the Bible reserves sexual expression for marriage between one man and one woman.
Around the same time, Apple removed iTunes from the Charity Give Back Group (CGBG), formerly known as the Christian Values Network. The action came after activists collected more than 20,000 signatures complaining that the online hub allows customers to support "anti-gay hate groups" such as the Family Research Council.
CGBG's CEO, Jed Prosper, blamed the "hate group" claim on a "bullying campaign fueled by false information."
Earlier, TOMS Shoes distanced itself from Focus on the Family after 500 people signed an online petition on Change.org about the company's relationship with an "anti-gay, anti-choice group."
The backlash came from a brief mention of TOMS' budding relationship with Focus in a Christianity Today cover story on Focus's shift away from politics back toward an emphasis on the family.
At least two major factors appear to be at play as some Christian organizations find it difficult to partner with businesses: stereotypes and public opinion.
"Some evangelical groups [may] feel unfairly stereotyped," said John Green, an expert on religion and politics at the University of Akron. "Whatever their views on gay rights, a pressure campaign could paint all evangelicals … the same."
The Internet has increased the speed at which such stereotyping travels as well as how quickly corporations react—or overreact.
"Many companies worry about having negative publicity on the Internet because it can travel very widely before [they] have a chance to respond or react," Green said.
At the same time, public opinion on gay rights has shifted, making corporations less willing to risk "guilt by association" with a position—traditional biblical sexual ethics—that may clash with the emerging societal norm, experts said.
That shift has been most pronounced among younger Americans, "and typically, large corporations give more attention to younger consumers than older ones," said Andrew McFarland, a University of Illinois at Chicago political scientist and author of Boycotts and Dixie Chicks.
Michael Smith, a communications professor at Campbell University, complains that "using online petitions to make policy is as weak a business plan as counting the horns in a 'honk if you love brand X' campaign. It's a lot of noise, little hard data."
But if the tactic works, what's to stop an activist from employing it?
"Typically, the consequence for the user is small," Smith said of online petitions, "but the political message can be enormous."
In recent times, gay-rights activists seem to have scored more victories than their opponents—540,000 people have signed a petition committing to a boycott of Home Depot because of its gay-friendly policies, with no response from the company.
"The success of these campaigns has to do [with] whether they feel the [activists] can generate negative publicity among potential customers," Green said. "The number of signatures is not the issue."
But he cautions against viewing recent developments as a trend, noting that, in politics and public opinion, the prevailing winds can change directions in a hurry. "We may be in a moment in which the gay-rights advocates have a bit of an advantage," he said. "It could be that a few years from now they won't because circumstances will change."
Willow Creek somewhat disarmed the "culture war" clash by responding graciously. Hybels let Schultz out of his speaking contract without penalty, and instructed the 165,000 summit participants to "show some Christian goodwill" by buying Starbucks coffee and Schultz's new book on leadership. Hybels also offered to meet with the creators of the petition in order to explain Willow's beliefs.
The challenge for Christian organizations, said Stephen M. Rapier, a marketing expert at Pepperdine University, is to remain true to their core beliefs without regard to outside pressure. "This resoluteness," he said, "will signal our genuine beliefs, strengthening the bond with our followers and seeding the field of authenticity for those who hope to harvest a partnership with us."
Have something to add about this? See something we missed? Share your feedback here.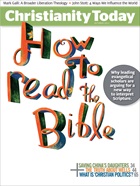 This article is from the October 2011 issue.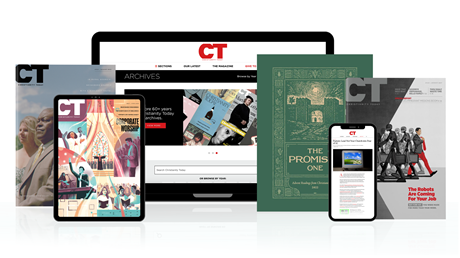 Annual & Monthly subscriptions available.
Print & Digital Issues of CT magazine
Complete access to every article on ChristianityToday.com
Unlimited access to 65+ years of CT's online archives
Member-only special issues
Subscribe
Online Boycotts Separate Corporations from Christian Groups
Online Boycotts Separate Corporations from Christian Groups