Spiritual writer Frederick Buechner once defined calling as the place where a person's "greatest passion meets the world's greatest need." But what of a person's leadership? This summer, researchers in Christian higher education surveyed 16 top leaders at Council for Christian Colleges and Universities (CCCU) member schools to see how their leadership was related to their sense of calling. All the leaders interviewed for the survey, published this summer in the journal Christian Higher Education, are women. (A preview of the study is available here.)
Over the past 50 years, in both the West and developing countries, women have made significant strides in government, business, and education. In the United States, where it was once improper for a woman to even express a desire to vote, women now constitute over half of the electorate and occupy many of the nation's top positions. In 2007-2008, for the first time, women earned the majority of degrees. According to the U.S. Department of Education, women earned 57.3 percent of all bachelor's degrees, 60.6 percent of all master's degrees, and 51 percent of all doctoral degrees. And the number of women holding university presidencies has more than doubled from 1986 to 2006.
Yet despite such gains, women are still underrepresented in leadership positions in higher education. Further, according to the Christian Higher Education report, the average number of individuals serving at the vice-presidential level or higher in the CCCU was 4.9 men and .99 women. Thirty-four percent of institutions had no women at the executive level, while 44 percent had one woman at the vice presidential level or higher. As Her.meneutics reported amid Wheaton College's presidential search, of the 111 North American member schools of the CCCU, 6 are led by female presidents (5 percent).
The 16 leaders were interviewed over the course of a year about their paths to leadership, calling, and how culture impacted their leadership experiences. A central theme that emerged among the CCCU leaders was the importance of knowing and using their giftedness towards a greater purpose—that is, having a calling.
Most women described their calling as a general purpose for their lives, while a few understood calling as a specific task or career path. Rebecca, a seasoned Student Life professional, commented, "I think that [calling] is knowing that God's given me gifts and abilities and he has kind of this plan, maybe a canvas, and he gives me the brushes and it's like, as long as I paint with his brushes, it's okay … It's not just one thing only."
Diana, a faculty member, expressed a more specific understanding of calling: "And the Lord said to me, 'I want you to follow me just as literally as those first apostles did. And that means I want you to give up your career. I want you to be willing to leave your family. I want you to give up your desire to get married.' I said, 'Whoa. That's a lot to ask. What do you want?' 'Just follow.' So I did that."
Some of the women developed a sense of calling through personal reflections and devotions, while others discerned it from external influences such as affirmation from others. Sarah shared that her sense of her calling was shaped by external influences: "It would be those moments when people spoke it to me and would say, 'You're a leader. I see you as having potential.' That changed how I thought about myself."
The women also described calling as meaning different things in different seasons throughout their lives. Mary, a cabinet-level leader at a university, felt compelled to quit her job and care for her infant daughter. Several years later, Mary chose to resume her career and assume leadership positions. Both decisions were grounded in her sense of what God was calling her to do at that point in her life.
Researchers proposed four action steps based on the results of the study. First, leadership programs should use resources such as Clifton StrengthsFinder that "allow women to identify, celebrate, and further develop their talents and strengths." Second, programs should introduce women to current research on the topic of calling. Third, given that this research indicated that periods of reflection were important for helping some participants develop their understanding of calling, curriculum should incorporate periods of time for reflection and analysis. Finally, women should be given opportunities to develop relationships that will help them identify their calling and support them in leadership.
The study of CCCU women is the latest example of the seismic changes occurring in the research on Christian women and leadership. Until recently, very little literature existed on Christian women leaders due in part, I believe, to the fact that most of the academic discussion was directed toward theological issue of women's ordination and her place in the home. Researchers were asking, "Can women lead and if so, in what context?" rather than, "How can we help women leaders thrive?"
Last year, I conducted a research study of 21 Christian nonprofit organizations, with an eye to women in leadership. Among other findings, the study revealed that women leaders in Christian nonprofits face a number of obstacles, including conflicting perceptions about womanhood and leadership as well as difficulty finding supportive relationships. If, as the CCCU study indicates, one's sense of calling is such an important motivator for women, it is pertinent to ask whether or not we are helping women to fully understand their calling and their giftedness. Both complementarians and egalitarians agree that women can be leaders; the disagreement is the context in which they can lead. By starting to study Christian women leaders empirically, we can break the impasse, help women thrive in the various spheres to which they are called, and raise up even more examples of strong leaders in a culture starved for examples of strong leadership.
Halee Gray Scott is an author, scholar, and researcher focused on issues related to spiritual formation, leadership, and women leaders. She teaches spiritual formation and leadership at Wesley Seminary and theology at A. W. Tozer Seminary, and has written for Christianity Today about Beth Moore's Bible study method.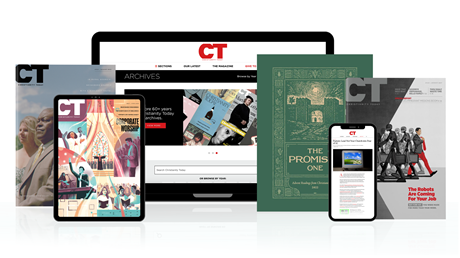 Subscribe to Christianity Today and get access to this article plus 65+ years of archives.
Home delivery of CT magazine
Complete access to articles on ChristianityToday.com
Over 120 years of magazine archives plus full access to all of CT's online archives
Subscribe Now
A Woman's Place in Christian Higher Ed
A Woman's Place in Christian Higher Ed